News Center > Entergy Mississippi Invests $95 Million to Strengthen and Modernize Energy Grid
For Immediate Release
Entergy Mississippi Invests $95 Million to Strengthen and Modernize Energy Grid
04/27/2017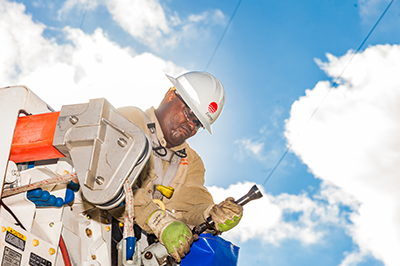 It's all part of the Bright Future plan to improve service reliability
JACKSON, Mississippi – Last year, Entergy Mississippi spent $66.5 million on projects designed to make your energy service even safer and more reliable. This year, the company is upping its game with a $95-million investment in upgrades and new technology.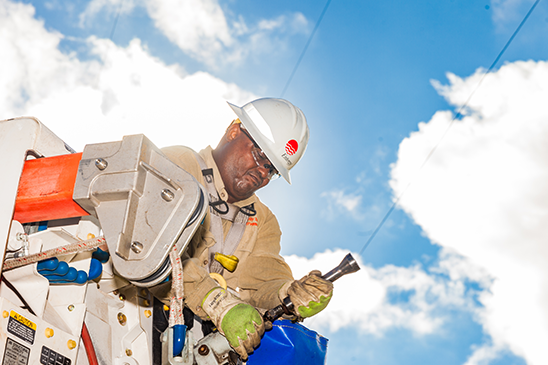 These improvements will harden the system against storms and outages, and make it more resistant to physical threats and cyber-attacks.
"A strong, reliable power grid is critical to our safety and way of life," said Robbin Jeter, Entergy Mississippi vice president of customer service. "Over the next few years, we'll take steps to strengthen all parts of our grid to help reduce power outages."
Entergy will focus on these projects in its service area:
increased tree-trimming and other vegetation management efforts,
new distribution and transmission lines to deliver energy to growing industries and communities,
replace wooden poles with stronger composite material,
change from copper to aluminum conductors and
Improve our ability to provide customers with power from different directions by adding capacity to circuits.
"A strong, modern energy grid not only improves reliability, it helps create jobs and growth," said Jeter. "With our rates well below the national average and among the lowest in the state, it's an excellent time to invest in these projects."
Entergy Mississippi, Inc. provides electricity to approximately 445,000 customers in 45 counties. Entergy Corporation is an integrated energy company engaged primarily in electric power production and retail distribution operations. Entergy owns and operates power plants with approximately 30,000 megawatts of electric generating capacity, including nearly 9,000 megawatts of nuclear power. Entergy delivers electricity to 2.9 million utility customers in Arkansas, Louisiana, Mississippi and Texas. Entergy has annual revenues of approximately $10.8 billion and nearly 13,000 employees.
-30-
entergy-mississippi.com
twitter.com/EntergyMS
facebook.com/EntergyMS
---