News Center > Entergy Mississippi Promotes Turnipseed, Irby to Key Roles
For Immediate Release
Entergy Mississippi Promotes Turnipseed, Irby to Key Roles
01/18/2019
JACKSON, Mississippi – Two experienced Entergy Mississippi leaders will fill key roles as the company sharpens its focus on customer service, modernizes the grid and builds the utility of the future: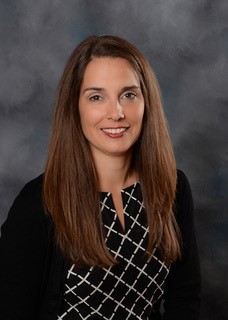 Lea Turnipseed, CPA, is Entergy Mississippi's vice president of customer service. She leads a new organization focused solely on customer service. Turnipseed joined Entergy in 1997 and has served as director of Entergy Mississippi finance since June 2012. She is a 1994 graduate of Millsaps College, has been a certified public accountant since 1995 and has also attended the Wharton School Entergy Executive Program.
"Lea has a profound knowledge of our business operations and a passion for serving our customers," said Haley Fisackerly, Entergy Mississippi president and CEO. "The ability to meet and exceed our customers' expectations will be even more important as we implement advanced metering and new products and services to improve customers' lives. I'm confident we'll build upon our successes and continue to deepen our commitment to customer service under her leadership."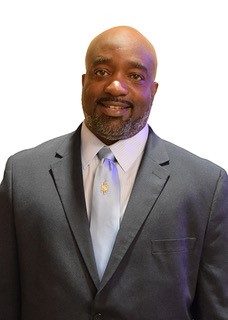 Clarence Irby is director of distribution operations for the central region. He is responsible for the delivery of safe, reliable distribution of power to Entergy Mississippi's central area. He most recently served as senior manager, distribution operations for the southern region. Irby joined the company in 1987. He holds a bachelor's degree from Jackson State University and is pursuing an MBA through Louisiana State University.
"Clarence has developed as a professional at Entergy in step with our company's growth and changes," said Robbin Jeter, Entergy Mississippi vice president of distribution operations. "His expertise across the business and his leadership abilities will be an invaluable asset as we continue to modernize the grid while remaining focused on delivering reliable, affordable service to our customers."
Entergy Mississippi, LLC provides electricity to approximately 449,000 customers in 45 counties. Entergy Corporation is an integrated energy company engaged primarily in electric power production and retail distribution operations. Entergy owns and operates power plants with approximately 30,000 megawatts of electric generating capacity, including nearly 9,000 megawatts of nuclear power. Entergy delivers electricity to 2.9 million utility customers in Arkansas, Louisiana, Mississippi and Texas. Entergy has annual revenues of approximately $11 billion and more than 13,000 employees.
-30-
---