News Center > Entergy Names 30-Year Industry Veteran and Global Business Leader Chief Nuclear Officer
For Immediate Release
Entergy Names 30-Year Industry Veteran and Global Business Leader Chief Nuclear Officer
01/28/2016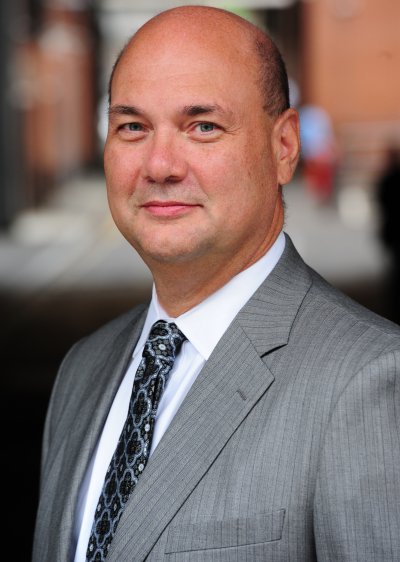 CONTACT
Mark Sullivan (Media)
(601) 368-5420
msulli5@entergy.com
 Paula Waters (Investor Relations)
(504) 576-4380
pwater1@entergy.com
A. Christopher Bakken III, will lead nearly 10,000 megawatt nuclear fleet organization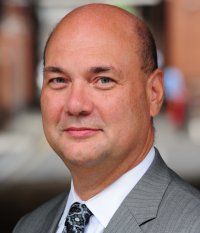 NEW ORLEANS -- Entergy Corporation (NYSE: ETR) announced today that A. Christopher "Chris" Bakken III has been named executive vice president and chief nuclear officer for Entergy Corporation, effective April 6. Bakken replaces Jeff Forbes, who announced his retirement last year. As a member of the Office of the Chief Executive, Bakken will report to Leo Denault, chairman and CEO, and he will be based at Entergy's nuclear headquarters in Jackson, Mississippi.
In his new leadership role, Bakken is responsible for executive oversight of the safe, secure and reliable operation of Entergy's nuclear plants located in New York, Massachusetts, Vermont, Michigan, Louisiana, Mississippi and Arkansas, as well as the company's management services to the Cooper Nuclear Station for the Nebraska Public Power District. Bakken will also be responsible for building and strengthening relationships with external stakeholders, while becoming an engaged company representative to the industry.
"At a time when the nuclear business is experiencing a transformation, Chris has the unique combination of skills required to help manage us back to a best--in-class organization," Denault said. "Chris has a proven track record as a global business executive equipped with the necessary technical expertise and demonstrated ability to effectively rebuild organizations to perform at a sustained level of operational excellence. His collaborative leadership style, strong interpersonal skills and diverse portfolio of experiences give me confidence in his ability to successfully lead our 6,000-person nuclear organization in upholding our commitment to operate a world-class energy business that creates sustainable value for all our stakeholders."
Bakken's 30-year career began in 1982 as a test engineer at Duquesne Light Company, where he spent nine years in the control room as a licensed senior reactor operator. Since then, he has held positions of increasing responsibility in operations for both domestic and global companies including American Electric Power, Public Service Enterprise Group, British Energy and EDF Energy.
"This is a critical time for the industry, Entergy and its nuclear fleet. I'm proud to join the Entergy team," Bakken said. "During my career, I've often admired the company. I am looking forward to leveraging my experiences, the strengths of the team, resources of the enterprise and support of the industry to help Entergy regain our footing as an industry front-runner," he added.
Prior to the role at Entergy, since 2011 Bakken has been executive director, EDF Energy Nuclear New Build and Project Director for Hinkley Point C based in London. In that role he was responsible for leading the design, licensing, procurement, construction and commissioning of the £18bn ($25.8bn at today's exchange rate) dual-unit EPR at Hinkley Point C, the first nuclear new-build project in the United Kingdom in 20 years. He joined the company in 2009 as director of operations, safety and licensing.
Immediately prior to joining EDF Energy, from 2006-2009 Bakken served as chief nuclear officer, Region 1, for British Energy, where he reported to the CEO and was a member of the British Energy Generation Limited Board of Directors. He was responsible for the recovery efforts of three advanced gas reactor nuclear power stations and for rebuilding relationships with key stakeholders including the nuclear and environmental safety authorities as well as labor unions. Upon joining the company in 2006, Bakken was the director of operations for the East.
From 2003-2005, Bakken held positions at PSEG as senior vice president, site operations, president and chief nuclear officer, and senior vice president, power transition. From 1995-1999, he worked for PSEG as a manager and director of operations, before becoming a plant manager for Salem Generating Station. Under his leadership, the plant achieved maximum regulatory score in operations and support, and set a new record for continuous operation for Salem Unit 1.
In addition, from 1999-2003, Bakken worked for American Electric Power as a site vice president for D.C. Cook, and senior vice president and chief nuclear officer. While there, he successfully led the effort to recover two Cook units from extended regulatory shutdown.
He earned a bachelor of science in electrical engineering from Grove City College in Grove City, Pennsylvania, and a master's in industrial administration with distinction from Carnegie Mellon University in Pittsburgh where he was elected to Beta Gamma Sigma national honor society. He earned a senior reactor operator's license from the U.S. Nuclear Regulatory Commission in 1986 for Beaver Valley Unit 1.
Tim Mitchell, currently Entergy's acting CNO, returns to his senior vice president role responsible for the nuclear facilities and remains based in Jackson. Mitchell joined Entergy in 1989 as a plant engineer at ANO. Prior to assuming responsibility for the safety, security and reliability of the operating fleet, Mitchell held a number of managerial and leadership roles including site vice president and general manager at ANO; engineering director at Waterford 3; and senior vice president of engineering and technical services.
"I greatly appreciate Tim serving in the role for the past three months," Denault said. "He began to lay the groundwork for returning our nuclear fleet back to top-quartile performance. During this period of transition, we will continue to leverage Tim as a valuable resource for his many attributes including his extensive knowledge of our operations, technical capability, focus on fleet excellence and strong relationships throughout the enterprise."
Entergy Corporation is an integrated energy company engaged primarily in electric power production and retail distribution operations. Entergy owns and operates power plants with approximately 30,000 megawatts of electric generating capacity, including nearly 10,000 megawatts of nuclear power, making it one of the nation's leading nuclear generators. Entergy delivers electricity to 2.8 million utility customers in Arkansas, Louisiana, Mississippi and Texas. Entergy has annual revenues of more than $12 billion and approximately 13,000 employees.
-30-
 
Entergy's online address: entergy.com
Facebook.com/Entergy
Twitter: @Entergy
Additional investor information can be accessed at entergy.com/investor_relations
---