News Center > Entergy Names Communications and Journalism Veteran Andy Katell to Lead Communications in Northern Nuclear Power Business
For Immediate Release
Entergy Names Communications and Journalism Veteran Andy Katell to Lead Communications in Northern Nuclear Power Business
01/05/2015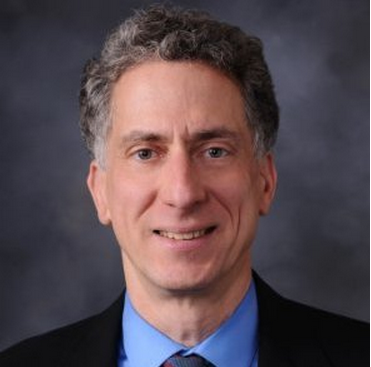 NEW ORLEANS, LA and WHITE PLAINS, NY – Integrated energy company Entergy Corporation (NYSE: ETR) announced today that it has named communications and journalism veteran Andy Katell as vice president overseeing communications for the company's northern US nuclear power business. Based in White Plains, NY, Katell reports to Entergy's group vice president of corporate communications, Necole J. Merritt.    
Katell joins after serving 10 years as a senior vice president at GE Energy Financial Services, GE's energy investing business, where among other duties he led communications for its equity investments in power projects with a capacity to produce 30 gigawatts of power.
At Entergy, Katell leads a team of communications professionals at the headquarters of the Entergy Wholesale Commodities division in White Plains as well as at the merchant power generation facilities at the nearby Indian Point Energy Center, the Pilgrim Nuclear Power Station in Massachusetts, the James A. FitzPatrick nuclear plant in central New York State, the Palisades Power Plant in Michigan and the Vermont Yankee Nuclear Power Station, which is being decommissioned. Katell contributes to Entergy's external and internal communications his 35 years of experience in journalism, public relations at an agency and in-house corporate communications.
To ensure a holistic approach to Entergy's nuclear communications, Katell is partnering with Mark Sullivan, director of communications for Entergy's nuclear group, based in Jackson, MS.
"Andy's extensive experience, relationships and strategic approach will help Entergy strengthen its engagement with stakeholders to mitigate risks, optimize the value of our assets and achieve other business objectives," said Merritt, group vice president of corporate communications and corporate officer at Energy's New Orleans headquarters.
Katell is a native New Yorker and has lived in five cities in the state. He started his career in New York City in 1980 as a national broadcast writer at The Associated Press news agency headquarters, with subsequent AP assignments over 14 years as a broadcast and print correspondent and editor at news bureaus at the United Nations, Moscow and Charleston, West Virginia. He transitioned to public relations in 1994, working at the Fleishman-Hillard agency in New York City for 10 years, then joined GE in 2004. He holds a BA in broadcast journalism and Russian language from Syracuse University and is the recipient of several journalism and public relations awards.
Entergy Corporation is an integrated energy company engaged primarily in electric power production and retail distribution operations. Entergy owns and operates power plants with approximately 30,000 megawatts of electric generating capacity, including more than 10,000 megawatts of nuclear power, making it one of the nation's leading nuclear generators. Entergy delivers electricity to 2.8 million utility customers in Arkansas, Louisiana, Mississippi and Texas. Entergy has annual revenues of more than $11 billion and approximately 14,000 employees.
-30- 
entergy.com
Twitter: @entergy
Facebook: facebook.com/entergy
---