News Center > Entergy Names Rod West as Utility Group President
For Immediate Release
Entergy Names Rod West as Utility Group President
05/14/2017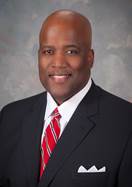 NEW ORLEANS – Rod West has been named group president, utility operations, Entergy Corporation (NYSE: ETR) announced today.  West succeeds Theo Bunting, who is retiring from Entergy after 34 years of service. Effective July 1, the appointment culminates a planned transition that had West working closely with Bunting to facilitate a seamless succession.
West, who will report to Leo Denault, Entergy's chairman and chief executive officer, will be responsible for the operational and financial performance of the regulated utilities, including electric and natural gas distribution, and customer service operations.  In addition, West will oversee the utility's engagement with state and local regulators, and regulated retail commercial development and innovation.
"Rod's knowledge, leadership, diverse utility experience and relentless focus on creating value for our stakeholders make him the right person for this role at a time when Entergy is becoming a pure-play utility," said Leo Denault, chairman and CEO. "As we embark on the utility's $10.4 billion customer-centric capital plan, Rod will ensure we execute prudently, effectively and in the best interest of our stakeholders."
West has served as a member of Entergy's Office of the Chief Executive since 2010, when he was named executive vice president and chief administrative officer. In that role, Rod helped create the company's shared services organization, which includes information technology, finance operations, human resources operations, supply chain and administrative services. In his CAO role, West also provided executive oversight of Entergy's federal policy, regulatory and governmental affairs, and corporate communications functions.
West has a long history on the utility side of the business, having served as president and CEO of Entergy New Orleans, Inc. from 2007 to 2010, where he led that company out of its post-Hurricane Katrina bankruptcy and back to profitability. In the post-Katrina period, he is credited with leading the reconstruction of the company's electric distribution system and the ongoing effort to replace nearly 850 miles of underground pipe damaged during the storm, an effort recognized as the 2009 Global Infrastructure Project of the Year by Platts Global Energy Awards.
"As we welcome Rod to his new role, we also we also want to say thank you to Theo for his many contributions to Entergy in his 34 years of service," said Denault. "He has helped position the utility for a successful future, and we are very grateful to Theo for his outstanding service to Entergy."
West has a B.A. from the University of Notre Dame, a Juris Doctor from the Tulane University School of Law and a MBA from Tulane University.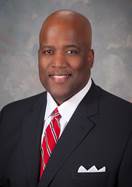 Entergy Corporation is an integrated energy company engaged primarily in electric power production and retail distribution operations. Entergy owns and operates power plants with approximately 30,000 megawatts of electric generating capacity, including nearly 9,000 megawatts of nuclear power. Entergy delivers electricity to 2.9 million utility customers in Arkansas, Louisiana, Mississippi and Texas. Entergy has annual revenues of approximately $10.8 billion and nearly 13,000 employees.
---