News Center > Entergy Names Stewart Leader of Louisiana's Customer Service Organization
For Immediate Release
Entergy Names Stewart Leader of Louisiana's Customer Service Organization
06/22/2018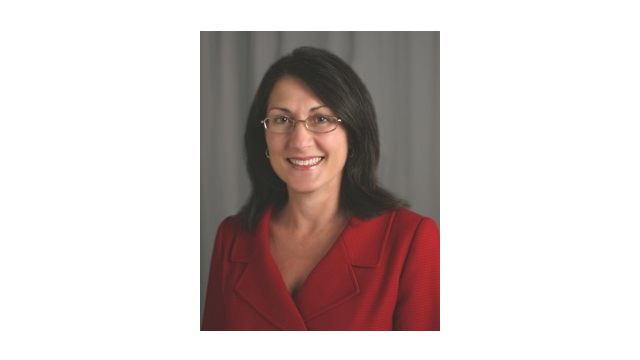 BATON ROUGE, La. – Melonie Stewart has been named vice president of customer service for Entergy's two Louisiana utility companies. She will lead Entergy's distribution engineering, operations and customer service organization in Louisiana.
The 33-year Entergy veteran has been serving as acting vice president of customer service since January. She is the first woman to hold the position in Louisiana, and will report directly to Rick Riley, senior vice president of distribution operations and asset management, effective July 1.
"Melonie has had a very successful 33-year career at Entergy. Her wide range of experience will prove invaluable as she helps the organization adapt to new technologies and our evolving business environment," Phillip May, president and CEO of Entergy Louisiana said.
Riley said, "I am excited to have Melonie take on this important role. She is an excellent choice to lead our customer-centric strategy in Louisiana, drive the investments necessary to modernize and strengthen our distribution system while delivering a positive experience to our customers across Louisiana."
Charles Rice, president and CEO of Entergy New Orleans, said, "Melonie is a customer-focused and talented leader who has the knowledge and skills to build on the successes of the past while leading us into the future. She has a great mix of accomplishments, field experience, customer service, and planning to take us to the next level."
Prior to serving as acting vice president of customer service, Stewart served as region director of customer service for Entergy Louisiana and Entergy New Orleans, a position she held since 2014. In that role, she oversaw distribution engineering, operations, and customer service in southeast Louisiana. She also was responsible for interactions with city and parish officials in 12 parishes and providing external communications during storm restoration. 
"This is a tremendously exciting time to be leading this group of incredibly talented and dedicated employees as we move toward creating a smarter energy future for our customers," Stewart said. 
Stewart began her Entergy career as a transmission relay engineer before moving into transmission planning. Since that time, she has held numerous leadership positions in distribution operations such as network manager, lighting manager, operations manager, reliability manager and customer service director.
Stewart holds a bachelor's degree in electrical engineering from the University of Louisiana and an MBA from Tulane University.
Entergy Louisiana, LLC provides electric service to more than 1 million customers and natural gas service to nearly 93,000 customers in the greater Baton Rouge area. The company has operations in southern, central and northeastern Louisiana.
Entergy New Orleans, LLC is an electric and gas utility that serves Louisiana's Orleans Parish. The company provides electricity to more than 200,000 customers and natural gas to more than 106,000 customers. Both companies are subsidiaries of Entergy Corporation.
Entergy Corporation is an integrated energy company engaged primarily in electric power production and retail distribution operations. Entergy owns and operates power plants with approximately 30,000 megawatts of electric generating capacity, including nearly 9,000 megawatts of nuclear power. Entergy delivers electricity to 2.9 million utility customers in Arkansas, Louisiana, Mississippi and Texas. Entergy has annual revenues of approximately $11 billion and more than 13,000 employees.
                                                               -30-
                                                 Twitter: @EntergyLA
---