News Release > Entergy Provides Important Information for Flooded Customers
For Immediate Release
Entergy Provides Important Information for Flooded Customers
09/23/2019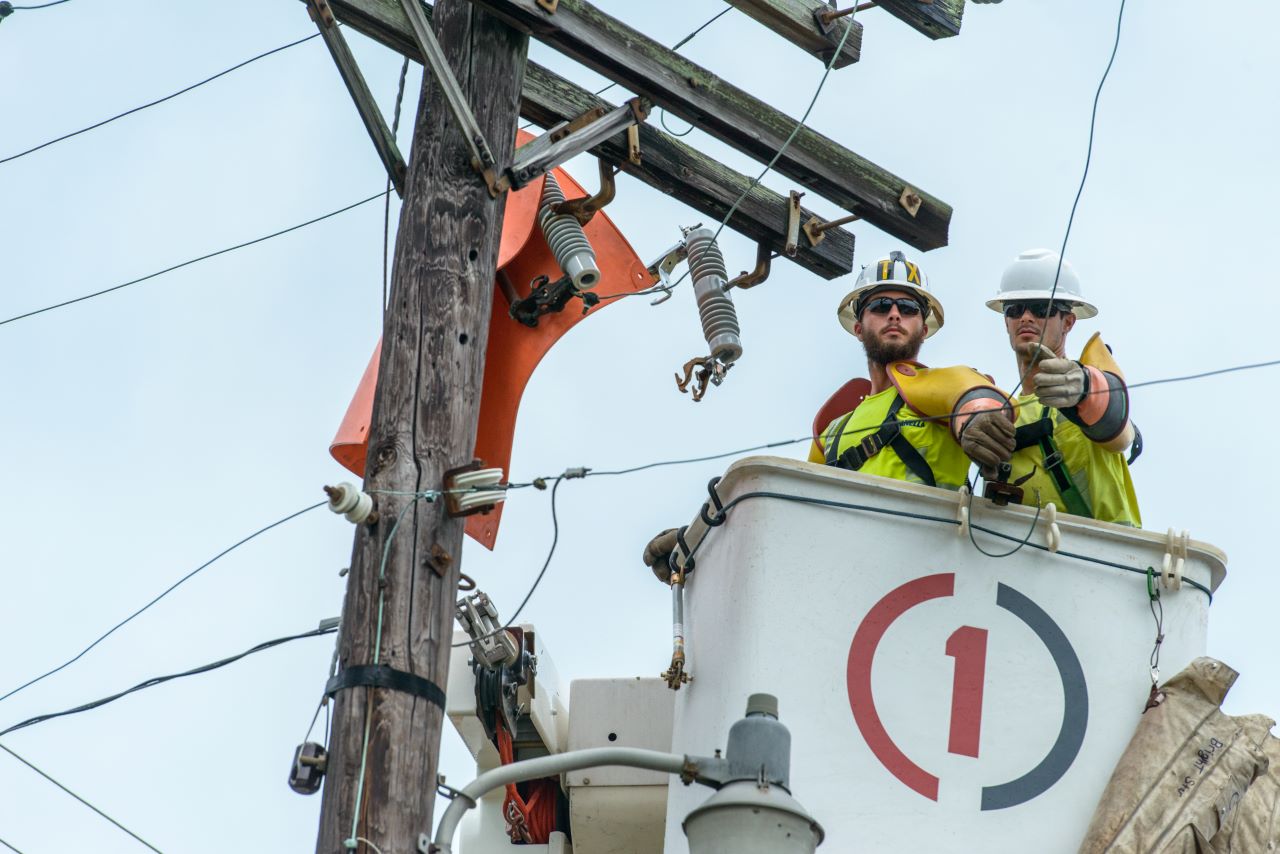 Power has been restored to all customers who can safely receive it, but for customers whose homes and businesses flooded during Imelda, it could be some time before their buildings can be energized.
Entergy Texas is conducting walkdowns of the hardest-hit neighborhoods and is working to estimate the number of customers who cannot safely have power due to high water or severe flood damage. The company will continue working with these customers on an individual basis until their power can be restored.
Entergy Texas workers are inspecting meters and repairing or replacing them as necessary. Customers may need to make repairs to property and obtain inspections before Entergy is able to safely restore power to these locations.  For more information please visit www.entergy.com/imelda.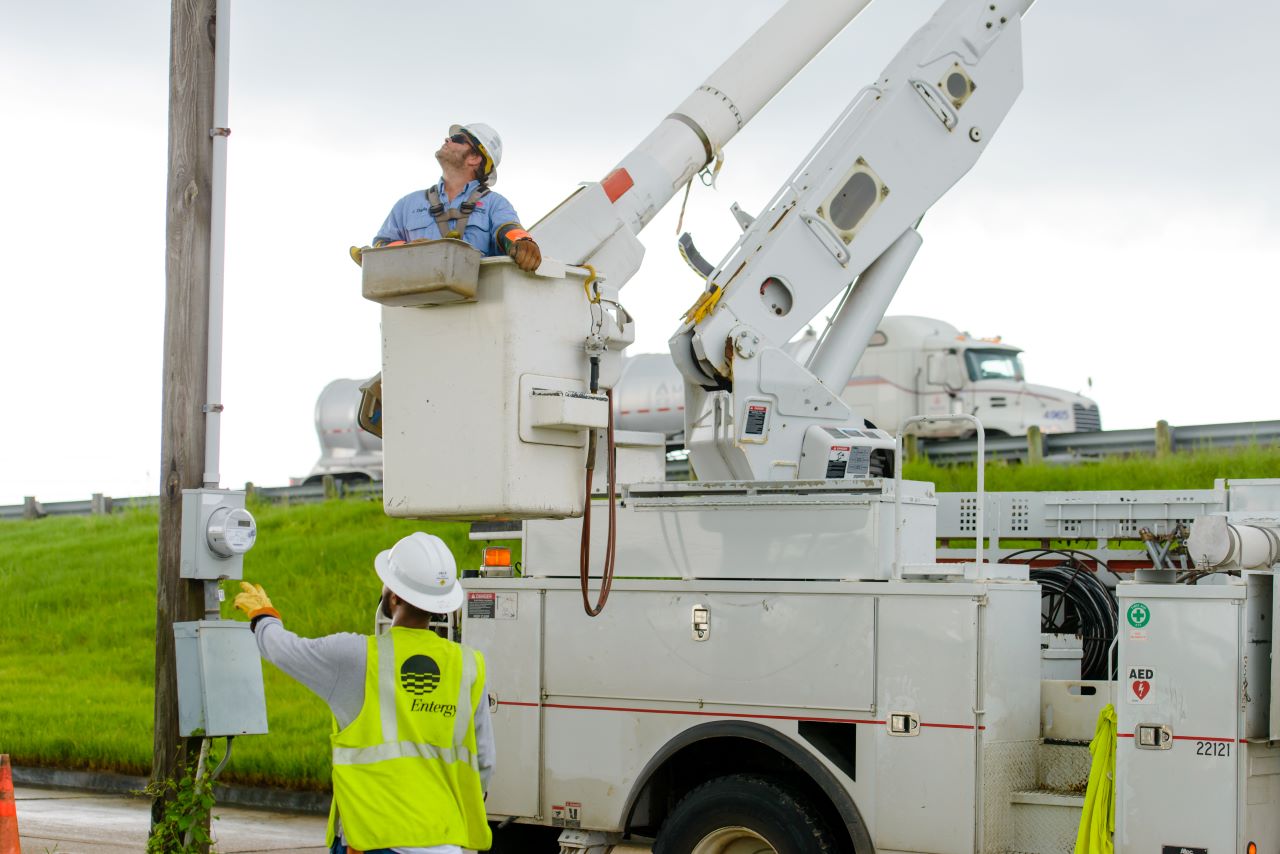 Entergy Texas will spend the next few weeks rebuilding and repairing parts of the system that were damaged by replacing some temporary and damaged equipment with new, upgraded assets.
"The scenes from Tropical Storm Imelda look a lot like Hurricane Harvey in some parts of our service area. More than three feet of water in some areas has created catastrophic damage for our customers," said Stuart Barrett, vice president of customer service for Entergy Texas, Inc. "I thank our customers for their patience during this historic event. With the lights back on, we will turn to supporting our communities as we work to rebuild."
As customers remove water-soaked walls and flooring and prepare to rebuild their homes and businesses, they may need to obtain inspections before Entergy can safely reestablish service. Some tips for customers who experienced flooding:
If the water level rose above electrical outlets but stopped below the electric meter, Entergy advises you to turn off your main breaker and have repairs made. You will then need to turn your main breaker back on.
If customers are not home when a worker arrives to inspect the meter and detects a problem, Entergy will disconnect the electric meter, but keep it place. When repairs are made, call 1-800-368-3749 to request a reconnect.
If customers' property has any water damage, they should turn off the electricity at either the main fuse box or circuit breaker and call a licensed electrician for advice and possible inspection of the property's electric wiring. Customers should not step in water to get to the fuse box or circuit breaker.
Customers without property damage should still be cautious. Look for electrical system damage after power is restored. If sparks, broken or frayed wires, or the smell of hot insulation is noticeable, turn off the electricity at either the main fuse box or circuit breaker.
For customers' safety, Entergy suggests a qualified electrician inspect electrical equipment inside of the facility or home, even if their city or county does not require inspection. If the breaker is turned on before such inspections, you may cause personal injury or property damage.
Other things customers might want to keep in mind:
Dehumidifiers, fans and other equipment used to dry out houses can use a lot of electricity, so even if a customer isn't living in the home, their electric use could be high.
Houses that have had insulation torn out and walls removed may not be protected from the warm temperatures. This can cause air conditioners to run constantly as they try to keep the dwelling at the temperature set on the thermostat. This can also lead to high bills.
Some customers will have their meter reading estimated, because meter readers cannot access their meter because of high water or inaccessibility to get to the meter to read it. Customers who believe their bill is inaccurate can call 1-800-ENTERGY (1-800-368-3749).
Entergy Texas, Inc. provides electricity to more than 440,000 customers in 27 counties. It is a subsidiary of Entergy Corporation. Entergy Corporation is an integrated energy company engaged primarily in electric power production and retail distribution operations. Entergy owns and operates power plants with approximately 30,000 megawatts of electric generating capacity, including nearly 9,000 megawatts of nuclear power. Entergy delivers electricity to 2.9 million utility customers in Arkansas, Louisiana, Mississippi and Texas. Entergy has annual revenues of approximately $10.8 billion and nearly 13,000 employees.
-30-
Twitter: @EntergyTX
---