News Center > Entergy Maintains Readiness as Spring Storm Season Hits Hard
For Immediate Release
Entergy Maintains Readiness as Spring Storm Season Hits Hard
04/03/2017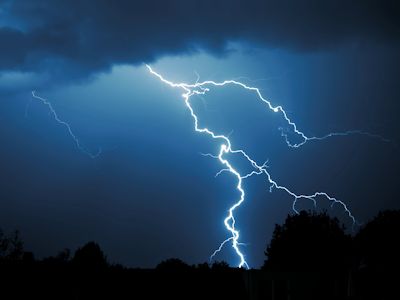 THE WOODLANDS, Texas – Spring storms have already been sweeping across the state, and Entergy Texas, Inc. remains ready to respond whenever needed. Customers are urged to stay prepare as well.
"When serious weather threatens, we mobilize for round-the-clock outage restoration," said Vernon Pierce, Entergy Texas vice president of customer service. "Texans need to prepare as well—for personal safety and for the potential of extended power outages."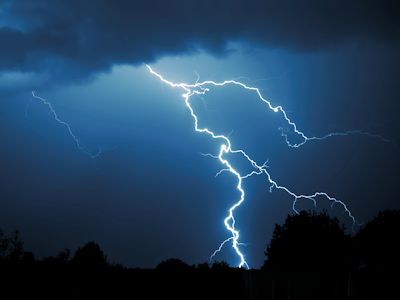 Create a Plan and a Kit
First, ensure that you have multiple ways of getting severe weather warnings, including smart phone apps and weather radios with loud alarms that will wake you when severe weather threatens at night. Visit the Entergy Storm Center to download the free Operation: Storm Ready guide. This booklet tells how to create a storm kit and has a checklist of what a kit should include so that nothing important is overlooked.
Stay Safe During Storms
Stay away from downed power lines and areas of debris. Energized power lines may not be visible among the rubble.
Report downed lines immediately to Entergy at 1-800-ENTERGY (1-800-368-3749), and call your local police station or fire department.
If a power line falls on your vehicle while driving, continue to drive away from the line.
Don't walk in flooded areas or standing water. Remember that wet tree limbs can conduct electricity.
If you use portable electric generators, do so only in accordance with the manufacturer's instructions. Never connect a generator directly to a building's wiring without a licensed electrician disconnecting the house wiring from Entergy's service. Otherwise, it can create a safety hazard for the customer or Entergy's linemen working to restore power. And it may damage the generator or the house wiring. Click here for more information about generator safety.
Know How to Send and Receive Outage Information
There are several ways to report outages or downed power lines:
Download the free Entergy app for Apple or Android to check power at your home or business and to report outages
Call 1-800-9OUTAGE (1-800-968-8243) to report outages and downed lines
Check the View Outages map on Entergy's website or app for outage info and, if available, cause and estimated restoration time
Visit the Entergy Storm Center for updates and information
Register for MyAccountAnywhere to get outage info on your cellphone and to send and receive texts.
 "We do our best to reduce the likelihood of outages during bad weather, but storms are often very powerful and unpredictable," Pierce said. "The best precaution you can take is to be prepared and have everything you need in one central location if you lose power, including a way to notify us of the outage. This will help instill order and safety while our crews are busy restoring service."
Entergy Texas, Inc. provides electricity to more than 440,000 customers in 27 counties. It is a subsidiary of Entergy Corporation. Entergy Corporation is an integrated energy company engaged primarily in electric power production and retail distribution operations. Entergy owns and operates power plants with approximately 30,000 megawatts of electric generating capacity, including nearly 10,000 megawatts of nuclear power. Entergy delivers electricity to 2.9 million utility customers in Arkansas, Louisiana, Mississippi and Texas. Entergy has annual revenues of approximately $10.8 billion and more than 13,000 employees.
-30-
entergytexas.com
Twitter: @EntergyTX
Facebook: Facebook.com/EntergyTX
---