News Center > Entergy Remains Prepared for Tropical Storm Gordon
For Immediate Release
Entergy Remains Prepared for Tropical Storm Gordon
09/04/2018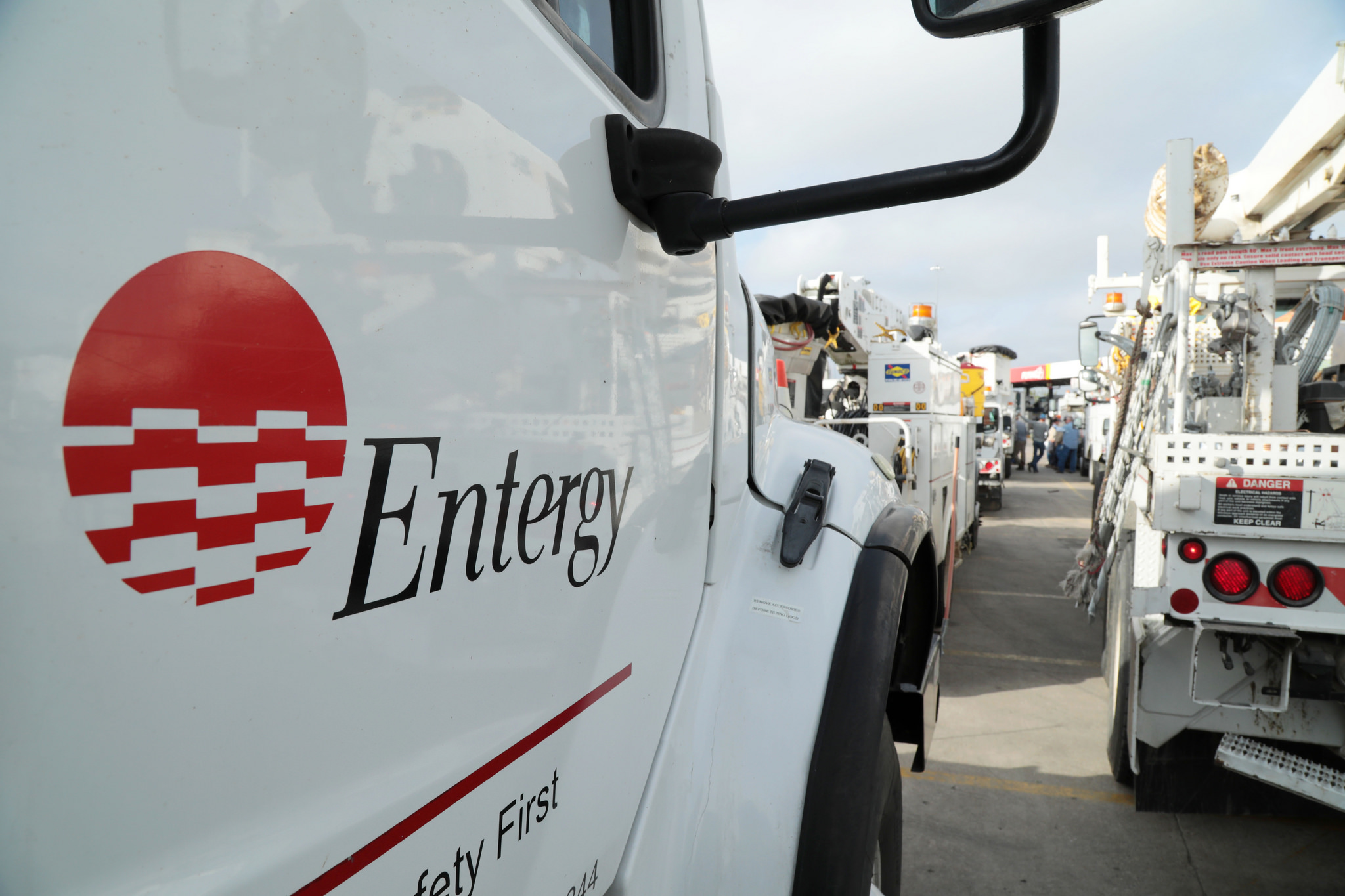 NEW ORLEANS, La. – Entergy's Louisiana utilities remain prepared for the potential impact from Tropical Storm Gordon, which is expected to make landfall Tuesday night along the Mississippi coast.
While the storm is forecast to initially hit Mississippi, southeast Louisiana remains under a tropical storm warning with the potential for high winds, heavy rain and power outages.
Approximately 1,000 workers, including 200 from other Entergy states, are ready to start the restoration process after the storm passes. Entergy Louisiana and Entergy New Orleans also are ensuring that additional supplies, including poles, transformers and other pole-top equipment, are on hand.
"The expected heavy rain associated with Tropical Storm Gordon brings with it the potential for flooding, which could challenge restoration efforts," said Melonie Stewart, Entergy's vice president of distribution operations for Louisiana. "Our preparations also include ensuring the safety of our employees. Restoration work will begin as soon as it is safe to do so, and that dictates waiting until sustained winds are less than 30 miles per hour to use our bucket trucks."
Stay prepared and informed
Entergy keeps customers informed about restoring power in several ways:
Customers are encouraged to follow us on social media on Twitter @EntergyLA and @EntergyNOLA and on facebook.com/EntergyLA and facebook.com/EntergyNOLA.
Entergy Louisiana, LLC provides electric service to more than 1 million customers and natural gas service to more than 93,000 customers in the greater Baton Rouge area. It has operations in southern, central and northeastern Louisiana.
Entergy New Orleans, Inc. is an electric and gas utility that serves Orleans Parish. The company provides electricity to more than 200,000 customers and natural gas to more than 106,000 customers. Both companies are subsidiaries of Entergy Corporation.
-30-
entergylouisiana.com
facebook.com/EntergyLA  
Twitter: @EntergyLA
entergyneworleans.com
facebook.com/EntergyNOLA
Twitter: @EntergyNOLA
---