News Center > Entergy Texas Files to End Bid to Purchase Union Power Station Unit; Entergy New Orleans Positioned to Purchase the 495 MW Unit
For Immediate Release
Entergy Texas Files to End Bid to Purchase Union Power Station Unit; Entergy New Orleans Positioned to Purchase the 495 MW Unit
07/17/2015
CONTACT:
Yolanda Pollard 
(504) 576-4132
ypollar@entergy.com
Melanie Taylor
(281) 362-4080 
mtaylo5@entergy.com
Paula Waters
(504) 576-4380
pwater1@entergy.com
Acquisition on track to close by end of 2015
NEW ORLEANS--Together with other parties, Entergy Texas, Inc. filed a motion today with the Public Utility Commission of Texas to dismiss the company's application requesting a Certificate of Convenience and Necessity for one of the four 495 MW generating units at the Union Power Station near El Dorado, Arkansas. If the PUCT grants the parties' motion to dismiss, Entergy Texas' quest to purchase the unit would end and the unit will be acquired by Entergy New Orleans, Inc. at an unadjusted purchase price of $237.0 million, subject to the approval of the New Orleans City Council and the satisfaction of other conditions to close the transaction.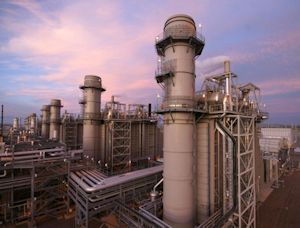 "Our customers in New Orleans would benefit from the clean, reliable and low-cost energy provided by this facility," said Charles Rice, president and CEO of Entergy New Orleans. "Entergy New Orleans has a need for additional generation, and this unit is an ideal way to meet this need at a price that is approximately half the cost of building a comparable new unit."
The Union Power Station is a 1,980-megawatt (summer rated) generating facility that entered commercial service in 2003 and consists of four highly efficient combined-cycle natural gas-fired generating units.
Entergy Corporation announced on Dec. 9, 2014, that three of its subsidiaries, Entergy Texas, Entergy Arkansas, Inc. and Entergy Gulf States Louisiana, L.L.C., had entered into an Asset Purchase Agreement to each acquire a portion of the Union Power Station. The aggregate plant purchase price is $948.0 million ($479/kW), or $237.0 million per unit, subject to adjustments. The total purchase price is approximately half the cost to build a comparable new CCGT facility. The purchase of the entire Union Power Station facility currently remains on track to be completed by the end of 2015.
"We remain committed to completing this transaction and delivering to our customers the benefits these four units offer," said Theo Bunting, group president, utility operations. "The acquisition of these highly efficient units at a favorable price will help us to reliably meet the resource needs of our growing region and is a significant step in the ongoing modernization of our generating fleet."
The companies have spent the past several months working to obtain the necessary approvals to complete the transaction. Both Entergy Arkansas and Entergy Gulf States Louisiana are in the process of obtaining regulatory approvals for the purchase. The New Orleans City Council previously approved Entergy New Orleans' participation in the transaction through a purchase power agreement in which Entergy New Orleans would be allocated 20 percent of the two units purchased by Entergy Gulf States Louisiana. The purchase by Entergy New Orleans of one of the four units will be in lieu of the PPA.
Parties in the Entergy Texas CCN case indicated in regulatory proceedings that they oppose the transaction.
"We have heard the positions of the other parties, including those representing some of our major customer groups, and do not see a viable path forward for the acquisition of this unit," said Sallie Rainer, president and CEO of Entergy Texas. "We are requesting that the Commission dismiss the CCN filing. We look forward to working with the PUCT and stakeholders as we continue to develop strategies to meet the generation resource needs in Texas."
Entergy Corporation is an integrated energy company engaged primarily in electric power production and retail distribution operations. Entergy owns and operates power plants with approximately 30,000 megawatts of electric generating capacity, including nearly 10,000 megawatts of nuclear power, making it one of the nation's leading nuclear generators. Entergy delivers electricity to 2.8 million utility customers in Arkansas, Louisiana, Mississippi and Texas. Entergy has annual revenues of more than $12 billion and approximately 13,000 employees.
-30-
entergy.com
Facebook.com/Entergy
Twitter: @Entergy
Additional investor information can be accessed at entergy.com/investor_relations
Cautionary Note Regarding Forward-Looking Statements
In this news release and from time to time, Entergy Corporation makes certain "forward-looking statements" within the meaning of the Private Securities Litigation Reform Act of 1995. Except to the extent required by the federal securities laws, Entergy undertakes no obligation to publicly update or revise any forward-looking statements, whether as a result of new information, future events or otherwise.
Forward-looking statements are subject to a number of risks, uncertainties and other factors that could cause actual results to differ materially from those expressed or implied in such forward-looking statements, including (a) those factors discussed elsewhere in this presentation and in Entergy's most recent Annual Report on Form 10-K, any subsequent Quarterly Reports on Form 10-Q and Entergy's other reports and filings made under the Securities Exchange Act of 1934; (b) uncertainties associated with rate proceedings, formula rate plans and other cost recovery mechanisms; (c) uncertainties associated with efforts to remediate the effects of major storms and recover related restoration costs; (d) nuclear plant relicensing, operating and regulatory risks, including any changes resulting from the nuclear crisis in Japan following its catastrophic earthquake and tsunami; (e) changes in decommissioning trust fund values or earnings or in the timing or cost of decommissioning VY or any of Entergy's other nuclear plant sites; (f) legislative and regulatory actions and risks and uncertainties associated with claims or litigation by or against Entergy and its subsidiaries; (g) risks and uncertainties associated with strategic transactions that Entergy or its subsidiaries may undertake, including the proposed acquisition of the Union Power Station near El Dorado, Arkansas and the proposed combination of ELL and EGSL, including the risk that any such transaction may not be completed as and when expected and the risk that the anticipated benefits of the transaction may not be realized and (h) economic conditions and conditions in commodity and capital markets during the periods covered by the forward-looking statements.
---