News Release > Entergy Texas, Inc. Prepares for Hurricane Season
For Immediate Release
Entergy Texas, Inc. Prepares for Hurricane Season
06/01/2015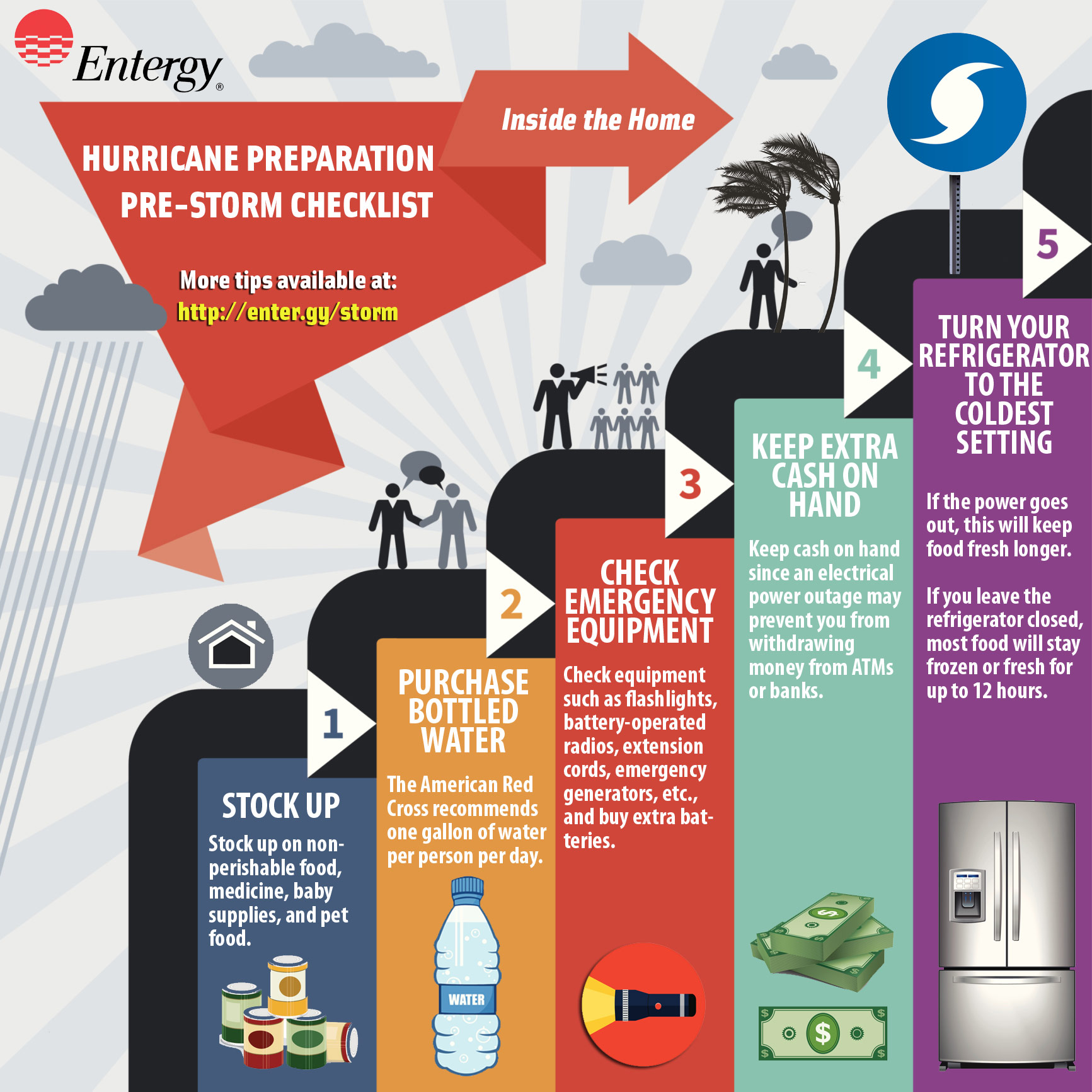 Southeast Texans are urged to prepare as well
Beaumont, Texas – The month of June is traditionally known for weddings, school vacations and the official start of summer. There's much to celebrate, but there's also something to prepare for:  Monday, June 1 was the official start of the 2015 Atlantic hurricane season.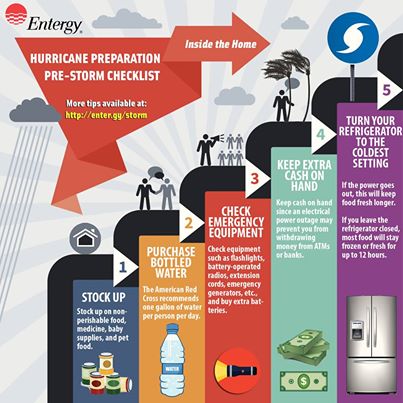 Entergy Texas is prepared for whatever may happen.
"All it takes is one storm, and when that storm is a hurricane it can cause a lot of damage no matter what category it's rated," said Vernon Pierce, vice president of customer service for Entergy Texas. "NOAA's predicting a 70 percent chance of six to 11 named storms in the Atlantic Basin, which includes the Gulf of Mexico. They believe three to six could become hurricanes, and as many as two of those could be major hurricanes, which is Category 3 or higher. Preparation is simply not optional."
Hurricanes are something all Southeast Texans need to be concerned about and prepare for because hurricane damage is not limited to coastal areas. While storm surge mainly affects the coastline, inland areas can see flooding, tornadoes and high winds.
"All of these hazards pose threats for our company and our customers," Pierce said. said. "Tornadoes destroy electrical infrastructure, high winds bring down trees and power
lines, and grounds saturated by floods can lead to falling trees which can damage electrical poles."
"But we'll be ready for any threat, because preparing for hurricane season is an ongoing process for Entergy," he added. "Being storm-ready is the key to a safe and quick restoration."
Customers can prepare by visiting entergytexas.com and exploring resources made available. They may also follow @EntergyTX on Twitter and facebook.com/EntergyTX, and download Entergy's free mobile app at http://entergyapp.com/ to access outage maps and information. In addition, storm preparedness tips, updates and information about outages and a link to the View Outages map are on the Entergy Storm Center website.
Entergy Texas, Inc. provides electricity to more than 430,000 customers in 27 counties. It is a subsidiary of Entergy Corporation. Entergy Corporation is an integrated energy company engaged primarily in electric power production and retail distribution operations. Entergy owns and operates power plants with approximately 30,000 megawatts of electric generating capacity, including nearly 10,000 megawatts of nuclear power, making it one of the nation's leading nuclear generators. Entergy delivers electricity to 2.8 million utility customers in Arkansas, Louisiana, Mississippi and Texas.
-30-
entergytexas.com
Twitter: @EntergyTX
Facebook: Facebook.com/EntergyTX
---