News Center > Entergy Texas Making Progress in Restoring Power
For Immediate Release
Entergy Texas Making Progress in Restoring Power
05/12/2019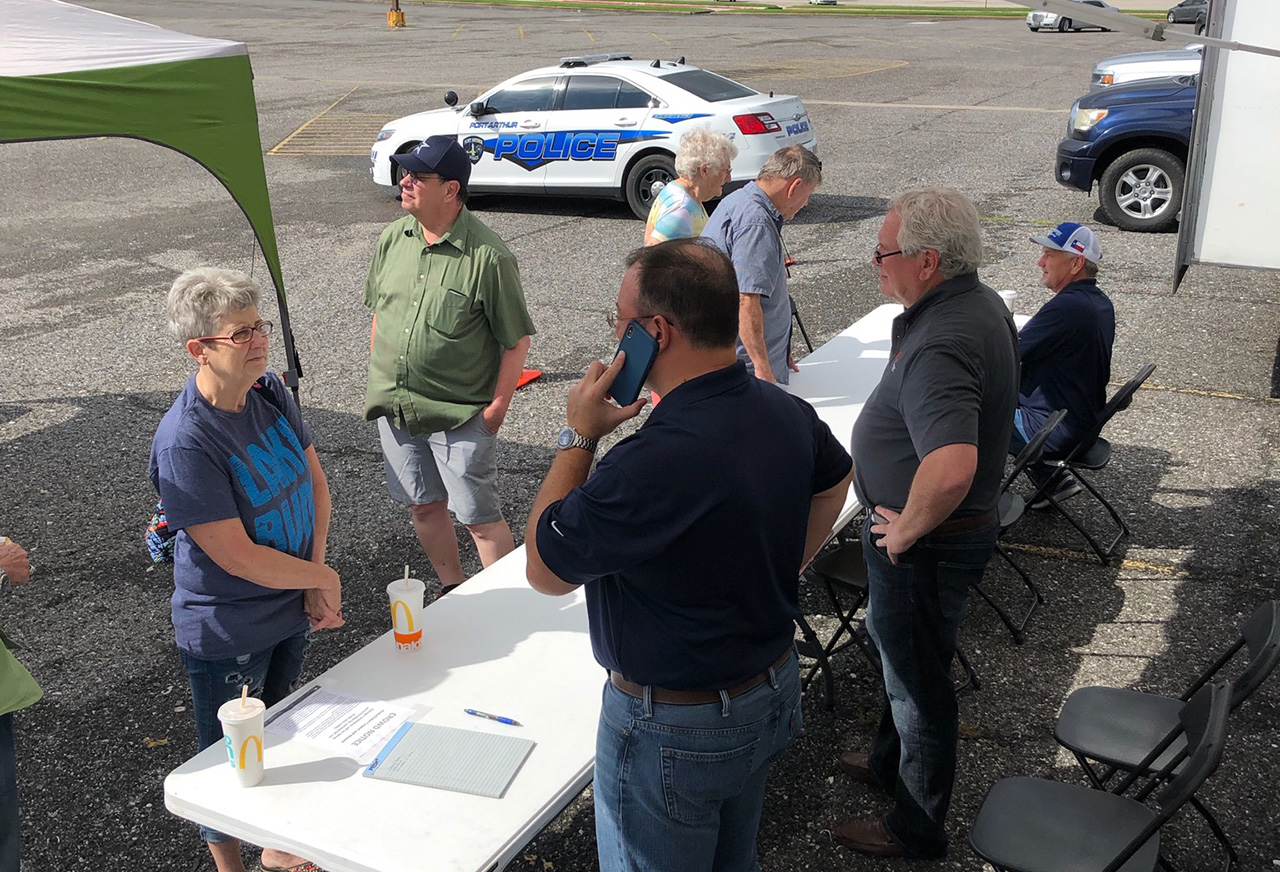 More than 1,500 people are working to restore power to the remaining customers who lost power during storms that began May 9.
As of 4 p.m. about 7,300 customers remain without power, down from more than 55,000 at the peak of the storms early Friday morning. Additional storms hampered restoration and resulted in a few more outages on Saturday.
More than 400 customers have sought assistance at the mobile customer information center, where Entergy representatives are answering restoration questions and assisting with account information. The center is located near the Sears entrance at Central Mall, 3100 FM 365 in Port Arthur. It will be open from 9 a.m. to 3 p.m. tomorrow.
While 87 percent of customers have been restored so far, workers are addressing some hard-to-reach areas, such as back lots, that are inaccessible by line trucks. Crews have to work out of pickup trucks, so residents might not see them working, but they are indeed there, making repairs to get the lights on.
Likewise, customers may see a number of vegetation crews working today, but they may be in and out quickly.
"It can be frustrating to see trucks move away from an area before power is restored. Just because you don't see a truck in your neighborhood doesn't mean we aren't working. There could be damage down the line that needs to be repaired first, before the crews can safely restore power on your street," said Stuart Barrett, vice president of customer service for Entergy Texas, Inc.
"Information remains the best tool to help manage through this difficult time. We're committed to providing you with accurate and timely information," he said.
As crews determine firmer restoration times, the outage map is being updated to reflect any changes to customers' individual accounts. Visit Entergystormcenter.com where you will find up-to-date information, plus links to View Outages, where you can learn about the status of restoration in your area on an almost real-time basis.
Entergy Texas, Inc. provides electricity to approximately 450,000 customers in 27 counties. Entergy Corporation is an integrated energy company engaged primarily in electric power production and retail distribution operations. Entergy owns and operates power plants with approximately 30,000 megawatts of electric generating capacity, including nearly 9,000 megawatts of nuclear power. Entergy delivers electricity to 2.9 million utility customers in Arkansas, Louisiana, Mississippi and Texas. Entergy has annual revenues of approximately $11 billion and more than 13,000 employees.
-30-
entergytexas.com
Twitter: @EntergyTX
Facebook: Facebook.com/EntergyTX
---