News Center > Entergy Urges Parade-Goers to Stay Safe and Be Vigilant
For Immediate Release
Entergy Urges Parade-Goers to Stay Safe and Be Vigilant
02/15/2017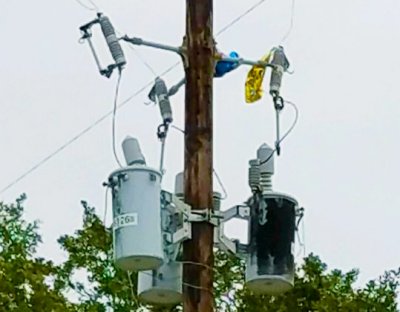 Beads, balloons and other items can cause power outages
NEW ORLEANS – It's Carnival time! As the beads and other items go flying through the air, Entergy New Orleans, Inc. reminds you not only about the importance of being safe around power lines, but also staying alert as well.
Festive metallic balloons that folks release into the air can also cause problems. If they get caught in power lines, they can cause power outages.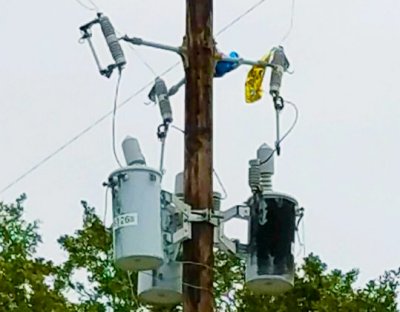 Entergy also requests that people not jump on Entergy truck running boards or approach Entergy employees who are driving at the front of the parades.
"Being aware of what's happening around you is the key element to staying safe, and we want to remind locals and visitors alike that awareness is a shared responsibility," said Melonie Stewart, director of customer service. "So while you're enjoying the thrill of catching beads or having fun watching helium balloons float off into space, make sure to keep safety as your top priority."
While you might be tempted to go for beads you missed, it is better to leave them alone if they are near power lines, which can carry thousands of volts of electricity. The electricity wants to take the easiest path to the ground and will look for shortcuts wherever it can. Even the smallest amount of electricity can cause injury or death.
"No Mardi Gras throw is worth touching a power line," Stewart said. "Even if you don't touch it directly, grabbing beads hanging from a power line or touching a power line with an object like a ladder or a net at the end of a pole can provide an instant path for electricity. If that happens, you can be seriously hurt or even killed. Recognizing these hazards can help everyone have a safe and happy Carnival season."
In addition, Entergy reminds you to keep an eye on other possible hazards and activity around you. Here are several tips:
If you notice a problem with a power line, keep a safe distance and call 1-800-ENTERGY to report it.
If you notice any suspicious activity, such as unattended packages, vehicles where they shouldn't be parked, or people taking pictures of critical infrastructure, report it through the See Something, Send Something app manned by the Louisiana State Police and the Department of Homeland Security.
Of course, if a situation requires immediate police action or other emergency services, call 911.
"Whether it's Carnival season or storm season, safety is always Entergy's top priority," Stewart said. "We want you to stay safe while having fun."
Entergy New Orleans, Inc. is an electric and gas utility that serves Louisiana's Orleans Parish. The company provides electricity to more than 198,000 customers and natural gas to more than 106,000 customers. Entergy New Orleans is a subsidiary of Entergy Corporation.
Entergy Corporation is an integrated energy company engaged primarily in electric power production and retail distribution operations. Entergy owns and operates power plants with approximately 30,000 megawatts of electric generating capacity, including nearly 10,000 megawatts of nuclear power, making it one of the nation's leading nuclear generators. Entergy delivers electricity to 2.8 million utility customers in Arkansas, Louisiana, Mississippi and Texas. Entergy has annual revenues of more than $12 billion and approximately 13,000 employees.
-30-
entergyneworleans.com
facebook.com/EntergyNOLA
Twitter: @EntergyNOLA
---