News Center > Final update: Restoration to wrap up Tuesday for Entergy Louisiana customers
For Immediate Release
Final update: Restoration to wrap up Tuesday for Entergy Louisiana customers
01/13/2020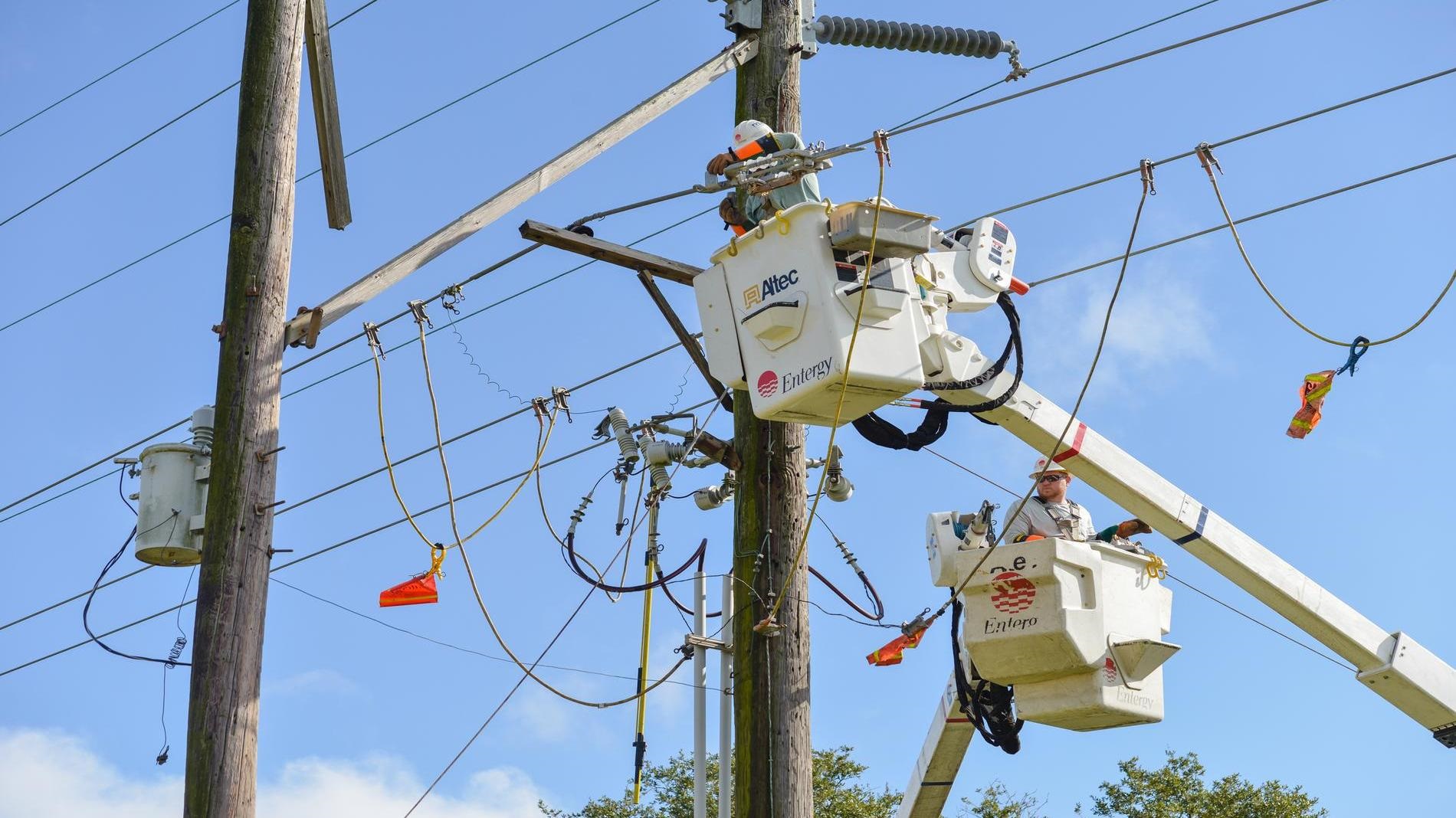 Crews expect to restore power tonight to all but a small number of customers in the hardest hit communities of Claiborne and Webster parishes.  Approximately 100 customers in Claiborne parish and 250 in Webster parish will be restored Tuesday.
 The area saw widespread damage from a violent storm system that swept across Louisiana late Friday night and Saturday morning, knocking out power to more than 34,000 customers statewide. Approximately 20,000 of the affected customers were in North Louisiana. 
 Much of the damage was caused by a tornado with winds up to 135 mph and widespread straight-line winds of up to 110 mph that moved across Bossier Parish before making its way north of I-20 into Webster and Claiborne parishes.  Along this path, the tornado downed hundreds of trees and caused significant damage to Entergy's infrastructure. 
 The safety of both the public and our workers is our top priority, followed by a speedy restoration.  The greatest danger during and after a storm is from downed power lines. If you see a downed power line, KEEP YOUR DISTANCE, and do not attempt to move the power line. Report downed power lines and outages by calling 1-800-ENTERGY (1-800-368-3749) or 1-800-9OUTAGE (1-800-968-8243).
You can make sure your home or business is ready for us to restore your power.
Check outside your home or business for damage to your electrical equipment.
If the meter or any of the piping and wires on the outside wall of your home or business is missing or looks damaged, call an electrician to make repairs.
If your home or business has been flooded, you will need to contact the city or county where you live or work for an electrical inspection before service can be restored.
Entergy Storm Center has information to help you know how to spot damages.
---