News Center > John Bethel Joins Entergy Arkansas as Director of Public Affairs
For Immediate Release
John Bethel Joins Entergy Arkansas as Director of Public Affairs
05/13/2018
John Bethel has been named the director of public affairs for Entergy Arkansas, Inc. Bethel retired in April as the executive director of the Arkansas Public Service Commission.
"We are pleased for John to bring his years of experience to the team at Entergy Arkansas," said Tom Kennedy, vice president of regulatory and public affairs. "Our industry is coming into a time of enormous change. We believe he will lend a unique perspective now and going forward into that new landscape."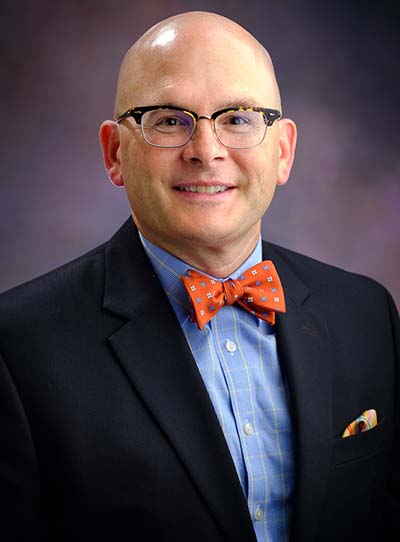 Bethel replaces Paul Means, who retired after 37 years at Entergy Arkansas. Like Means, Bethel's primary area of responsibility will be at the State Capitol.
At the Public Service Commission, Bethel was responsible for the management of commission staff, which oversees the rates and services of the natural gas, electric, water, sewer, and telecommunications utilities in the state. He oversaw a variety of issues including rate, financial, quality of service, energy efficiency, and accounting matters.  He was actively involved in the commission's community outreach and educational efforts for elected officials, community, business, and customer groups across the State.
"I am excited to begin the next chapter in my career with Entergy," said Bethel. "I will be able to continue working in the electric utility industry and with elected officials and other leaders to address electric utility issues and to develop policies that are good for Arkansas and that help ensure that Entergy's employees are able to provide its customers safe and reliable electric service at a reasonable rates."
Before joining the commission staff in 1988, he was employed by a major commercial bank in Little Rock, Arkansas as a financial analyst in the commercial lending division.
Bethel earned a Bachelor of Science in Business Administration with a major in Economics from the University of Arkansas in 1986 and a Master of Business Administration from the University of Arkansas at Little Rock in 1993.
Entergy Arkansas provides electricity to approximately 700,000 customers in 63 counties. Entergy Corporation is an integrated energy company engaged primarily in electric power production and retail distribution operations. Entergy owns and operates power plants with approximately 30,000 megawatts of electric generating capacity, including nearly 9,000 megawatts of nuclear power. Entergy delivers electricity to 2.9 million utility customers in Arkansas, Louisiana, Mississippi and Texas. Entergy has annual revenues of approximately $11 billion and more than 13,000 employees.
-30-
---