News Center > Lewis Creek Reservoir Update
For Immediate Release
Lewis Creek Reservoir Update
05/21/2015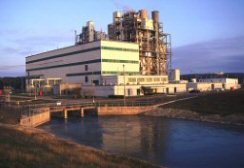 THE WOODLANDS, TX -- Entergy Texas, Inc. notified local authorities this afternoon of the potential for dam failure at the Lewis Creek Reservoir near Conroe. The persistent rainfall experienced in the surrounding area has caused extensive saturation of the soils that make up the reservoir dam.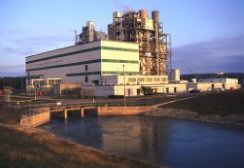 Crews are working around the clock to make necessary repairs to the dam, but efforts are being hampered by the continuing rainfall. A preventative water release to lower the reservoir level is in progress in an effort to reduce the stress being applied to the dam. Thus far, the dam has not failed, and the nearby Lewis Creek power plant is fully operational.
A number of steps are being implemented to prevent further dam deterioration, including the installation of berms to minimize further slide movement, the installation of more than eight acres of protective covering to protect areas of concern from additional rainfall, and 24/7 monitoring of the soil by geotechnical engineers.
Entergy is working closely with local emergency management officials to ensure the safety of nearby residents and businesses.
Entergy Texas, Inc. delivers electricity to more than 426,000 customers 27 counties. It is a subsidiary of Entergy Corporation. Entergy is an integrated energy company engaged primarily in electric power production and retail distribution operations. Entergy owns and operates power plants with approximately 30,000 megawatts of electric generating capacity, including nearly 10,000 megawatts of nuclear power, making it one of the nation's leading nuclear generators. Entergy delivers electricity to 2.8 million utility customers in Arkansas, Louisiana, Mississippi and Texas.
-30-
Entergy Texas' online address is entergytexas.com
---