News Center > More than 70 Percent of New Orleans East Customers Restored
For Immediate Release
More than 70 Percent of New Orleans East Customers Restored
02/09/2017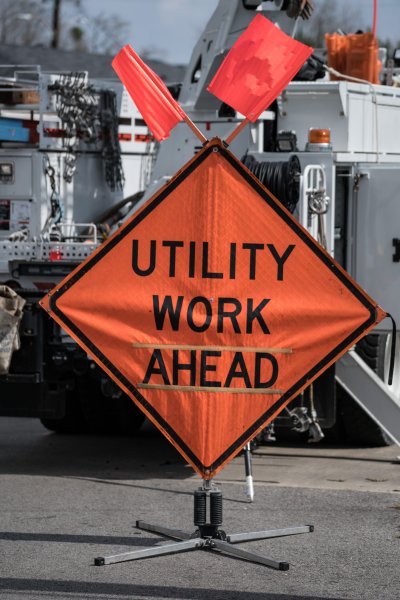 Remaining customers without power following tornado can expect service Saturday evening
NEW ORLEANS – As of 1 p.m. today, Entergy New Orleans crews have restored power to more than 70 percent of customers in New Orleans East just over 48 hours after a confirmed F3 tornado devastated the area. All customers who are able to receive power at their homes and businesses are expected to be restored by Saturday evening, Feb. 11.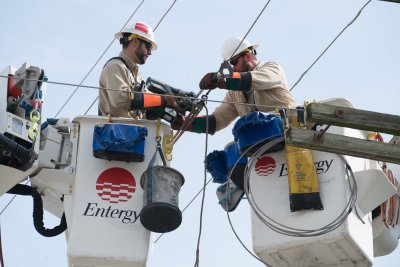 Customers who sustained significant damage to their homes and businesses are encouraged to proactively contact a licensed electrician and apply for a city permit, if they haven't already, so they will be ready to receive power at their locations when crews have finished the restoration process. Gas customers whose service has been disconnected are encouraged to proactively hire a licensed plumber and apply for a city permit so they will be ready for reconnection once their facilities are deemed safe.
In addition, customers who are using a generator to provide temporary power are encouraged to follow all generator safety guidelines, not only for their safety but for the safety of the public and Entergy crews as well.
"Our electrical employees and contractors are safely and steadily working to repair our system and our gas crews already have secured all reported leaks or disconnected unsafe locations," said Charles Rice, president and CEO of Entergy New Orleans. "And just two days after this unprecedented tornado struck New Orleans East, more than 70 percent of the electrical system is restored. But as time passes, we need help from the public when it comes to safety – both for themselves and for our crews."
Here are some guidelines:
Even if power lines still on the ground or suspended at a low height appear to be de-energized, customers should treat all lines as if they're live wires and stay away from them.
Customers should not directly connect portable generators to a home or building's wiring, even through an outlet. Lights and appliances should be plugged directly into the proper outlet on the generator itself, so electricity doesn't backfeed through the lines, make them live and possibly injure linemen, other workers or members of the public.
Should customers smell gas or suspect a gas leak, they should not operate anything that could cause a spark and they should leave the location immediately to call 1-800-ENTERGY.
To help New Orleans East customers, Entergy New Orleans is opening a walk-up Customer Information Center at Household of Faith, 9300 I-10 Service Rd. in New Orleans East, to provide information and give them someone to speak with in-person. For walk-up dates and times and specific restoration information, including neighborhoods and streets, customers should visit Entergy's View Outages website, choose Entergy New Orleans, and click on the red storm information bar at the top of the screen. And for more safety tips, customers should visit the Entergy Storm Center or read the handy Operation: Storm Ready guide.
Customers also can sign up for outage texting at entergytext.com or download the free Entergy app at entergyapp.com. Customers who are signed up for outage text alerts, have sustained damage to their homes and wish to stop receiving updates until repairs are made should text 'pause' to 368374 to stop the text messages and text 'resume' when they again want to receive outage alert text messages.
Entergy New Orleans, Inc. is an electric and gas utility that serves Louisiana's Orleans Parish. The company provides electricity to more than 198,000 customers and natural gas to more than 106,000 customers. Entergy New Orleans is a subsidiary of Entergy Corporation.
Entergy Corporation is an integrated energy company engaged primarily in electric power production and retail distribution operations. Entergy owns and operates power plants with approximately 30,000 megawatts of electric generating capacity, including nearly 10,000 megawatts of nuclear power. Entergy delivers electricity to 2.8 million utility customers in Arkansas, Louisiana, Mississippi and Texas. Entergy has annual revenues of approximately $11.5 billion and more than 13,000 employees.
-30-
entergyneworleans.com
facebook.com/EntergyNOLA
Twitter: @EntergyNOLA
---