News Release > New Orleans-area Organizations Receive $284,000 in Entergy Charitable Foundation Grants
For Immediate Release
New Orleans-area Organizations Receive $284,000 in Entergy Charitable Foundation Grants
07/07/2015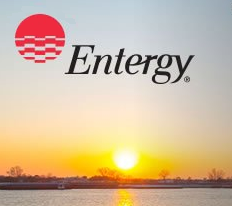 CONTACT:
Ann Becker
(601) 368-5014
abecker@entergy.com
Charlotte J. Cavell
(504) 576-4132
ccavell@entergy.com
New grant applications being accepted until Aug. 1
NEW ORLEANS – Of the more than $930,000 in grants recently awarded by the Entergy Charitable Foundation, New Orleans-area groups received some $284,000 to help the local community.
The grants are designed to boost education, expand environmental programs, promote cultural activities and help create poverty solutions in communities served by the company. The New Orleans-area groups include:
Louisiana Children's Museum: $100,000 for "The Louisiana Children's Museum's Early Learning Village," which includes a literacy center, parent-teacher resource center, a nature center, early care and learning center and theater. Hands-on programs and workshops will be offered to parents and childhood professionals on an eight-acre site.
Teach for America: $150,000 for its 2015 "Greater New Orleans/Louisiana Delta programs." Teach for America recruits college graduates and matches them with schools serving underprivileged students. This grant helps Teach for America match those teachers and schools, and train them in a summer institute where they will be developed into corps members who are lifelong educators, educational leaders and advocates for education reform.
Delgado Community College Foundation: $10,000 for a program entitled "Accelerated Career Education: Building Foundational Academic and Transition Skills for First-generation College Students." This grant allows the community college to offer remedial courses to help students with skills gaps and prepare them to enter high-skill, high-demand local industries.
KIVA New Orleans Partnership: Good Work Network, ASI Federal Credit Union and A Shared Initiative Inc.: $6,000 for its "Freedom Payday Debt Consolidation Program," which aims to free consumers from predatory payday lending and educate them to manage money more effectively. It also offers financial counseling to ensure sustainable results.
Education Pioneers Inc.: $3,000 for "Expansion of New Orleans Fellowship Programs and Alumni Services." This group attracts, prepares and places top leaders and managers from a variety of disciplines to complete critical transformation initiatives for school districts, charter schools, governmental agencies and educational support groups. Education Pioneers believes that top-tier leadership and management must be prioritized to transcend complex challenges facing the decentralized New Orleans public education system.
Start the Adventure in Reading Inc.: $3,000 for an afterschool one-on-one reading tutoring program. STAIR tutors work with at-risk children early before they fall behind and help them maintain reading abilities and develop confidence. The program also helps transport the children to the tutoring classes on private buses funded by Entergy.
Isidore Newman School: $2,500 for "Breakthrough New Orleans: 'Students Teaching Students.'" This program creates educational opportunities for underserved Orleans Parish middle school students in which they are inspired and trained to attend college and become future educators.
Radio for the Blind and Print Handicapped Inc.: $2,500 for "Going Green." This 30-minute radio program educates the audience about environmental issues and impacts these issues have on the earth and their lives. Programming includes information culled from Mother Earth News, Natural Home and Garden and Urban Earth. Topics include recycling, organic gardening, efficient energy sources and newsworthy advances in environmental sciences.
Roots of Music Inc.: $2,500 for "The Roots of Music," a year-round, free academic and music educational program that gives 120 low-income youth aged 9 to 14 programming in the areas of music education, academics, positive behaviors, civic responsibility and life skills. This music program feeds into a marching band. Homework assistance, mentoring and free meals are provided.
Waldorf Education Association of New Orleans: $2,200 for the "Raphael Academy Specialized Curriculum for Students with Special Needs," which helps middle and high school students with Asperger's, Autism Spectrum Disorder and other intellectual and developmental disabilities. A special curriculum assists these students awaken their full potential.
Benjamin Franklin High School: $1,000 for "Kids Helping Kids: Benjamin Franklin High School Students in Math via an After-school Program." This is a peer-to-peer, after-school math tutoring program for low-income eighth graders. Members of the school's Mu Alpha Theta team and National Honor Society tutor students remotely through iPads that allow instant verbal and written communication.
New Orleans Regional Black Chamber of Commerce Inc.: $1,500 for "Business 2 Business" opportunities for small and disadvantaged businesses that historically have been excluded from mainstream opportunities. The program provides training, education and networking to help these businesses expand.
Patty Riddlebarger, Entergy's director of corporate and social responsibility, said the company targets community investments that contribute to a more vibrant and healthy community.
"All stakeholders -- owners, customers, employees and communities -- benefit from these programs," she said. "The funded initiatives promote a healthier, more educated and environmentally safe society."
Entergy Charitable Foundation grants are offered annually by the foundation through two award cycles. In 2014, Entergy shareholders awarded more than $15 million to local nonprofits, including $2.6 million from the Entergy Charitable Foundation. Learn more in the company's 2014 integrated report. Applications and additional information for this year's second cycle of Entergy Charitable Foundation grant awards are available at "Our Community" at entergy.com. Applications must be submitted online by Aug. 1.
Entergy Corporation is an integrated energy company engaged primarily in electric power production and retail distribution operations. Entergy owns and operates power plants with approximately 30,000 megawatts of electric generating capacity, including nearly 10,000 megawatts of nuclear power, making it one of the nation's leading nuclear generators. Entergy delivers electricity to 2.8 million utility customers in Arkansas, Louisiana, Mississippi and Texas. Entergy has annual revenues of more than $12 billion and approximately 13,000 employees.
-30-
entergy.com
Facebook: facebook.com/entergy
Twitter: @entergy
---