News Center > New Year; New Tools for Entergy Customers
For Immediate Release
New Year; New Tools for Entergy Customers
01/22/2017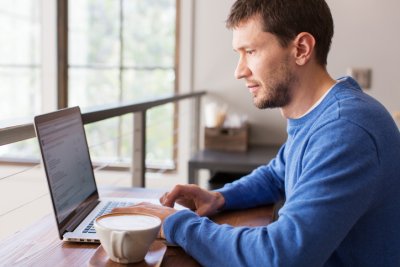 Customer service upgrade to result in new customer account numbers
THE WOODLANDS, Tex. – What are your New Year's Resolutions – lose weight, save money, spend more time with family?  Thanks to new technology being deployed by Entergy Texas, saving money and energy just got a whole lot easier.
In February, Entergy Texas will be upgrading its customer care system to better serve its customers. This upgrade will provide customers new tools to better understand and manage energy usage.  Due to this upgrade, all Entergy Texas customers will receive new account numbers starting on the February bill.  Customers must use this new number with their payment. 
How You Pay Your Bill

What you need to know

Entergy's myAccountOnline

No action needed, your account will automatically switch to the new account.

Online payments through your banking/financial institution

You must update your account with your new account number.

Paying by mail

Be sure to include your new account number with your payment.

Pay at QuickPayCenter

Be sure to bring your latest bill with the new account number.

As part of this upgrade, our customer support system will be briefly offline from Jan. 31 – Feb. 6.  For additional information, please visit www.entergytexas.com.
"We are looking to invest in technology that puts the power in our customers' hands. Providing more information about energy usage helps customers make smarter energy choices," said Vernon Pierce, vice president of customer service. "As we make this transition, be sure to remember to update your account number in your payment." 
As part of this upgrade, customers will see several new benefits:
New Bill Look: The new bill will have a new look, that includes more data on a customers' energy usage to make smarter energy decisions. 
Online tools: This upgrade will also give Entergy Texas customers' access to additional online tools, such as the Bill Analyzer tool. Customers will also be able to better manage requests for electric service online.
Better Customer Support: This new system allows Entergy employees to have additional access to customer accounts. That will help us serve our customers better and more efficiently. 
For additional information, customers may go to entergytexas.com/faq/new_bill_faq.aspx for additional information. 
Entergy Texas, Inc. provides electricity to more than 430,000 customers in 27 counties. Entergy Texas is a subsidiary of Entergy Corporation (NYSE: ETR), an integrated energy company engaged primarily in electric power production and retail distribution operations. Entergy owns and operates power plants with approximately 30,000 megawatts of electric generating capacity, including nearly 10,000 megawatts of nuclear power. Entergy delivers electricity to 2.8 million utility customers in Arkansas, Louisiana, Mississippi and Texas.
-30-
entergytexas.com
Twitter: @EntergyTX
Facebook: Facebook.com/EntergyTX
---