News Center > Smart Thermostats to Help Low-Income Renters Save Energy and Money
For Immediate Release
Smart Thermostats to Help Low-Income Renters Save Energy and Money
01/18/2017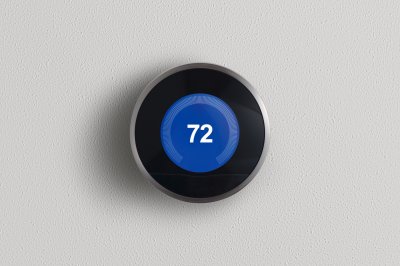 Entergy New Orleans implements pilot program in Algiers
NEW ORLEANS – When it comes to being energy-efficient, renters who live in multifamily housing typically don't have the same freedom to make changes that will help lower their energy usage and cut costs as do average homeowners.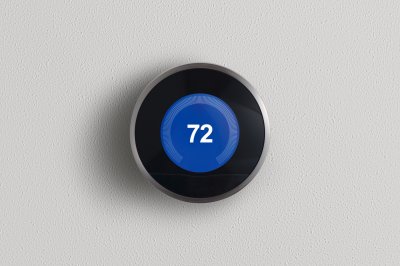 But thanks to a pilot program that Entergy New Orleans recently implemented in Algiers, low-income renters now will have the chance to see the impact that Nest Learning Thermostats may make on their monthly energy bills – all at no charge.
"We already know that renters are at a disadvantage when it comes to implementing energy-efficient improvements due to the fact that they don't own the property they live in, and many low-income renters simply can't afford to do so," said Derek Mills, manager of Entergy New Orleans' demand-side management programs. "That's why we began collaborating with Nest in early 2016 on the installation of smart thermostats to help those in need."
Nest Thermostats can help pilot participants save energy in several ways, by:
Remembering which temperatures they prefer.
Creating custom schedules.
Automatically adjusting temperatures when they're away.
Eliminating the need to manually adjust schedules.
"At Nest, we're committed to building the thoughtful home," said Jeff Hamel, head of North American Energy Partnerships, Nest Labs. "By working with Entergy New Orleans, we're able to offer low-income renters a Nest Thermostat to help lower their energy consumption and add to the more than 10 billion kilowatt-hours Nest Thermostats have saved to date. After all, we'd like to make saving energy and money available to more people."
The Nest pilot program in Algiers is part of the comprehensive Energy Smart program that was developed by the New Orleans City Council and is administered by Entergy New Orleans. Installation of the Nest Thermostats was completed in October 2016. The pilot will run for a year to allow for results from all seasons and to include a range of temperature/weather conditions for further analysis.
"Heating and air conditioning account for more than half of the typical residential energy bill," Mills said. "If we can help low-income renters realize how controlling their heating and air conditioning usage can make a substantial difference in their monthly utility costs, then this pilot program will be a success."
According to independent studies, Nest Thermostats help customers save an average of about 10-12 percent on their heating bills and about 15 percent on their cooling bills.
"We calculated total savings by estimating how much energy all our customers would have used if they hadn't bought and installed a Nest Thermostat," said Hamel. "And we estimate that it saves them an average of $131 to $145 per year. We're looking forward to seeing how this pilot helps participants decrease how much they spend on their energy bills."
To learn more about Energy Smart and the incentives and rebates offered on a variety of energy-efficient upgrades, Orleans Parish customers can visit www.energysmartnola.com. In addition, more helpful tips, as well as clear, do-it-yourself videos, can be found at entergy.com/savemoney.
Entergy New Orleans, Inc. is an electric and gas utility that serves Louisiana's Orleans Parish. The company provides electricity to more than 198,000 customers and natural gas to more than 106,000 customers. Entergy New Orleans is a subsidiary of Entergy Corporation.
Entergy Corporation is an integrated energy company engaged primarily in electric power production and retail distribution operations. Entergy owns and operates power plants with approximately 30,000 megawatts of electric generating capacity, including nearly 10,000 megawatts of nuclear power. Entergy delivers electricity to 2.8 million utility customers in Arkansas, Louisiana, Mississippi and Texas. Entergy has annual revenues of approximately $11.5 billion and more than 13,000 employees.
-30-
entergyneworleans.com
facebook.com/EntergyNOLA
Twitter: @EntergyNOLA
---