News Center > 'Some Other Place' to Administer Power to Care Funds in Beaumont; Entergy Program Annually Helps About 500 Elderly, Disabled With Energy Bills
For Immediate Release
'Some Other Place' to Administer Power to Care Funds in Beaumont; Entergy Program Annually Helps About 500 Elderly, Disabled With Energy Bills
10/14/2015
Beaumont, Texas -- Beaumont's elderly and disabled in need of assistance with energy bills have a new resource for help.
Some Other Place, which for 47 years has served as a place of last resort for those in need, has picked up the administrative reins of Entergy Texas, Inc.'s assistance program, The Power to Care. The program pays up to two energy bills per year for qualified elderly and/or disabled customers who may need help. Those applying for assistance in the Beaumont area previously were served by the Beaumont Chapter, American Red Cross. A recent reorganization among area Red Cross chapters led to the need for a new partner to qualify applicants and distribute funds.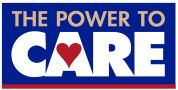 "We are very pleased to expand the partnership we already have with Some Other Place and include The Power to Care," said Paula Odom, customer service specialist for Entergy Texas. "Last year alone, we pledged nearly $89,000 and helped almost 500 customers in Beaumont with their energy bills."
Some Other Place was established in 1968 and now assists some 5,000 families a year. Last year, the organization's soup kitchen served more than 106,000 meals and its day center for the homeless helped more than 3,000. The organization has a list of other programs and special projects as well.
Applications for assistance will be available from 9 a.m. until 2:30 p.m. each Monday and Tuesday at Some Other Place, 590 Center in Beaumont.
Entergy Texas delivers electricity to more than 430,000 customers in 27 counties. It is a subsidiary of Entergy Corporation. Entergy is an integrated energy company engaged primarily in electric power production and retail distribution operations. Entergy owns and operates power plants with approximately 30,000 megawatts of electric generating capacity including nearly 10,000 megawatts of nuclear power, making it one of the nation's leading nuclear generators. Entergy delivers electricity to 2.8 million utility customers in Arkansas, Louisiana, Mississippi and Texas.
-30-
entergytexas.com
Twitter: @EntergyTX
Facebook: Facebook.com/EntergyTX
---