News Center > Time Change Spotlights Opportunity to Consider Security Lighting
For Immediate Release
Time Change Spotlights Opportunity to Consider Security Lighting
10/07/2015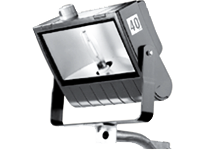 The Woodlands, Texas -- With daylight saving time ending on Nov. 1, shorter days and earlier nightfall make this a good time to consider outdoor security lighting, an economical and effective crime prevention tool.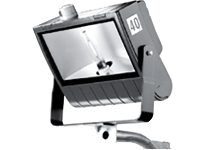 Entergy Texas, Inc. can help you light up your home or business while increasing safety and security with private area lighting options that are cost-effective and hassle-free.
"Properly lighting your home or business takes the cover of darkness away from lawbreakers, which is an important step in crime prevention efforts," said Pat Waters, director of sales growth and services for Entergy's lighting business.
Security lighting is the single most effective crime deterrent, according to officials with the Federal Emergency Management Agency. It enhances natural surveillance, helps define private and public spaces, can help direct access and increases safety.
"Many of our security lighting customers tell us that along with feeling safer, they appreciate the easy installation process and worry-free maintenance that comes with our service," said Kevin Bart, Entergy lighting sales representative.
You can place an order by calling 1-866-603-0192 or via a secure link at entergy.com/securitylighting. An Entergy representative will contact you, and a lighting expert will help you determine the product that best suits your needs.
Security lights are available in a variety of sizes, wattages and lamp styles for home and business use. Customers are charged a set monthly fee for the lights with the cost conveniently added to existing bills.
The charges vary depending on the light's wattage. The Entergy representative will also help decide whether it's more cost effective to install the light on an existing pole or on a new pole.
In some areas installation is free of charge. No fee will be charged for regular maintenance, which includes bulb replacement. If a storm, such as a hurricane, or a tornado destroys the light and pole, they will be replaced at no cost to the customer.
Entergy Texas, Inc. provides electricity to more than 430,000 customers in 27 counties. It is a subsidiary of Entergy Corporation. Entergy is an integrated energy company engaged primarily in electric power production and retail distribution operations. Entergy owns and operates power plants with approximately 30,000 megawatts of electric generating capacity, including nearly 10,000 megawatts of nuclear power, making it one of the nation's leading nuclear generators. Entergy delivers electricity to 2.8 million utility customers in Arkansas, Louisiana, Mississippi and Texas.
-30-
entergytexas.com
Twitter: @EntergyTX
Facebook: Facebook.com/EntergyTX
 
---