News Center > Visual Inspection Reveals No Additional Areas Of Concerns, Lewis Creek Levee Holding
For Immediate Release
Visual Inspection Reveals No Additional Areas Of Concerns, Lewis Creek Levee Holding
05/24/2015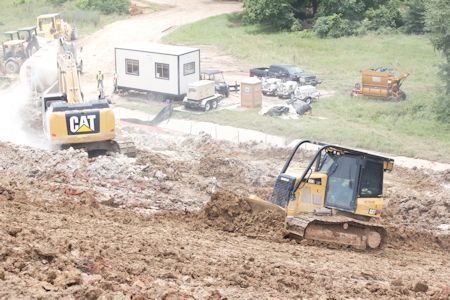 THE WOODLANDS, TEXAS -- After early rains today, geotechnical engineers and officials with Entergy Texas, Inc. inspected the Lewis Creek levee and found no additional areas of concern.
With rains holding off through the morning, workers have had additional time to continue efforts to protect and repair the levee in order to prevent a breach.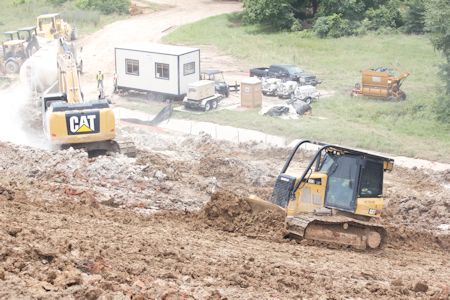 "Our crews took advantage of better-than-expected weather today to make progress repairing the levee," said Sallie Rainer, president and CEO of Entergy Texas. "We're closely watching the weather forecast for more heavy rain tonight and will coordinate closely with local emergency management officials as we keep public safety our top priority."
Lewis Creek units 1 and 2 were taken offline last night to allow continued reduction of the water level in the reservoir. A lower level reduces pressure on the levee, which reduces the risk of it failing. Workers for the company have been on the job around the clock making repairs to impacted areas of the dam.
Project managers from Entergy Texas met Saturday with representatives of the Texas Commission of Environmental Quality and the Army Corps of Engineers to review progress made to repair the Lewis Creek reservoir levee. Both the Corps and state officials expressed satisfaction with the work that has been done thus far to stabilize and strengthen parts of the dam impacted by heavy rains earlier this week.
A Customer Information Center will be open again from 8 a.m. until 3 p.m. Monday, May 25, at the Montgomery County Community Center at 600 Gerald St. in Willis.
Entergy Texas, Inc. delivers electricity to more than 430,000 customers 27 counties. It is a subsidiary of Entergy Corporation. Entergy is an integrated energy company engaged primarily in electric power production and retail distribution operations. Entergy owns and operates power plants with approximately 30,000 megawatts of electric generating capacity, including nearly 10,000 megawatts of nuclear power, making it one of the nation's leading nuclear generators. Entergy delivers electricity to 2.8 million utility customers in Arkansas, Louisiana, Mississippi and Texas.
-30-
Entergy Texas' online address is entergytexas.com
---