Storm Center > Crews Expect to Restore Power to Vast Majority of Storm-Affected Customers by Tonight
Crews Expect to Restore Power to Vast Majority of Storm-Affected Customers by Tonight
06/26/2020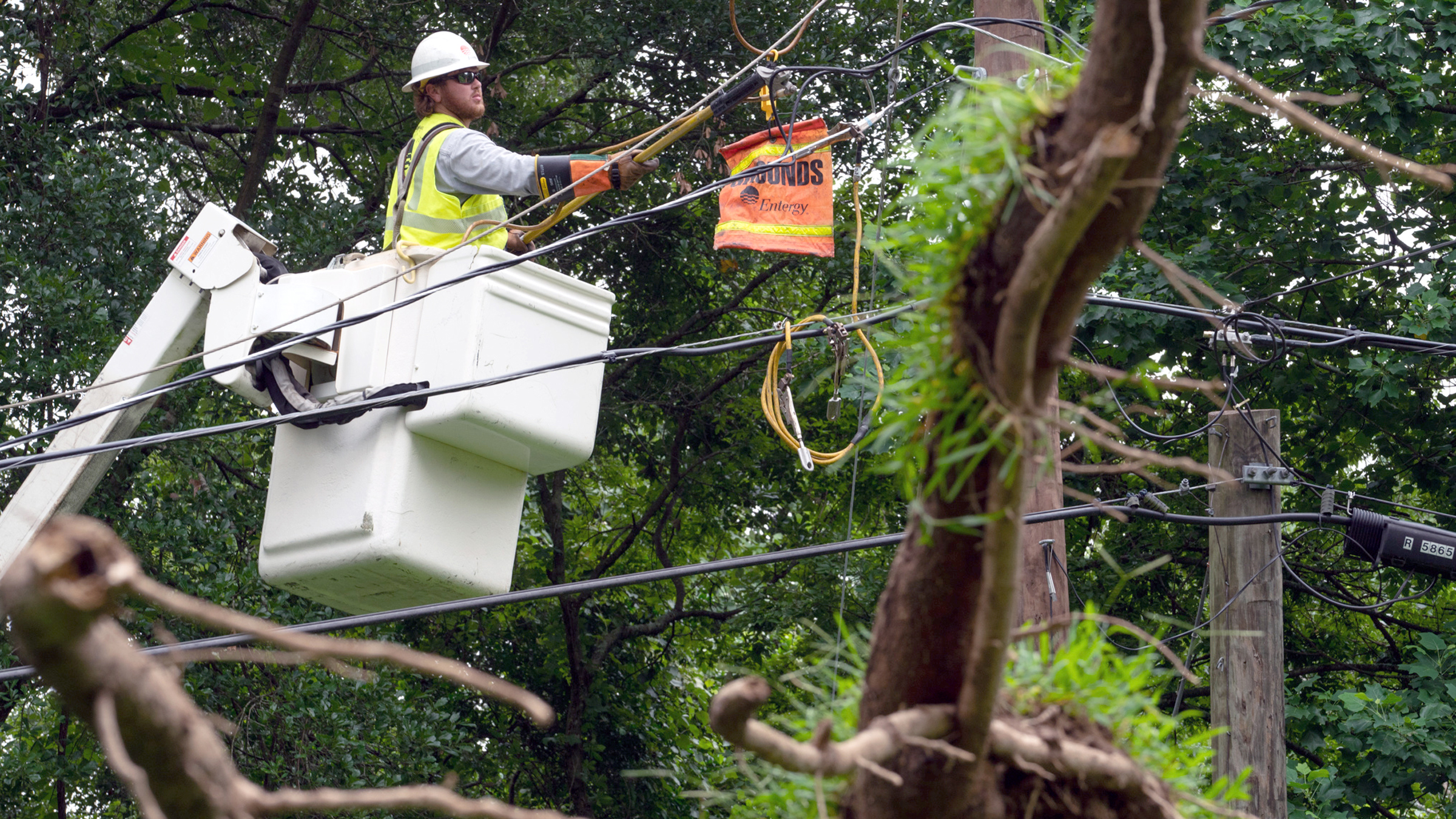 Crews expect to restore power by tonight to the vast majority of customers who can accept service after severe weather Thursday knocked out power to about 40,000 Louisiana customers. Some customers scattered across Greater Baton Rouge and Kentwood in Tangipahoa Parish may not be restored until early tomorrow.
Those customers whose estimated time of restoration is pushed into tomorrow will receive communications from Entergy tonight.
Crews worked through Thursday night and into today to safely restore power after thunderstorms brought high winds, downed trees and limbs, causing damage to Entergy's system.
As crews narrowed in on the hardest hit areas this afternoon, they began handling many smaller cases that restored power to fewer customers at a time. In some cases, repairs could not begin until large trees were cut and removed from downed powerlines. Additionally, in some hard-to-access locations, crews had to climb poles rather than use bucket trucks or bring in specialized equipment like rear-alley machines to repair damage in customers' backyards.
Crews will continue to practice social distancing and we ask that customers do the same. For their safety and yours, please stay away from their work zones. Customers can call 1-800-ENTERGY at any time to report outages or other service issues.
---