Storm Center > Crews Restore Power to Nearly All Louisiana Customers
Crews Restore Power to Nearly All Louisiana Customers
04/16/2020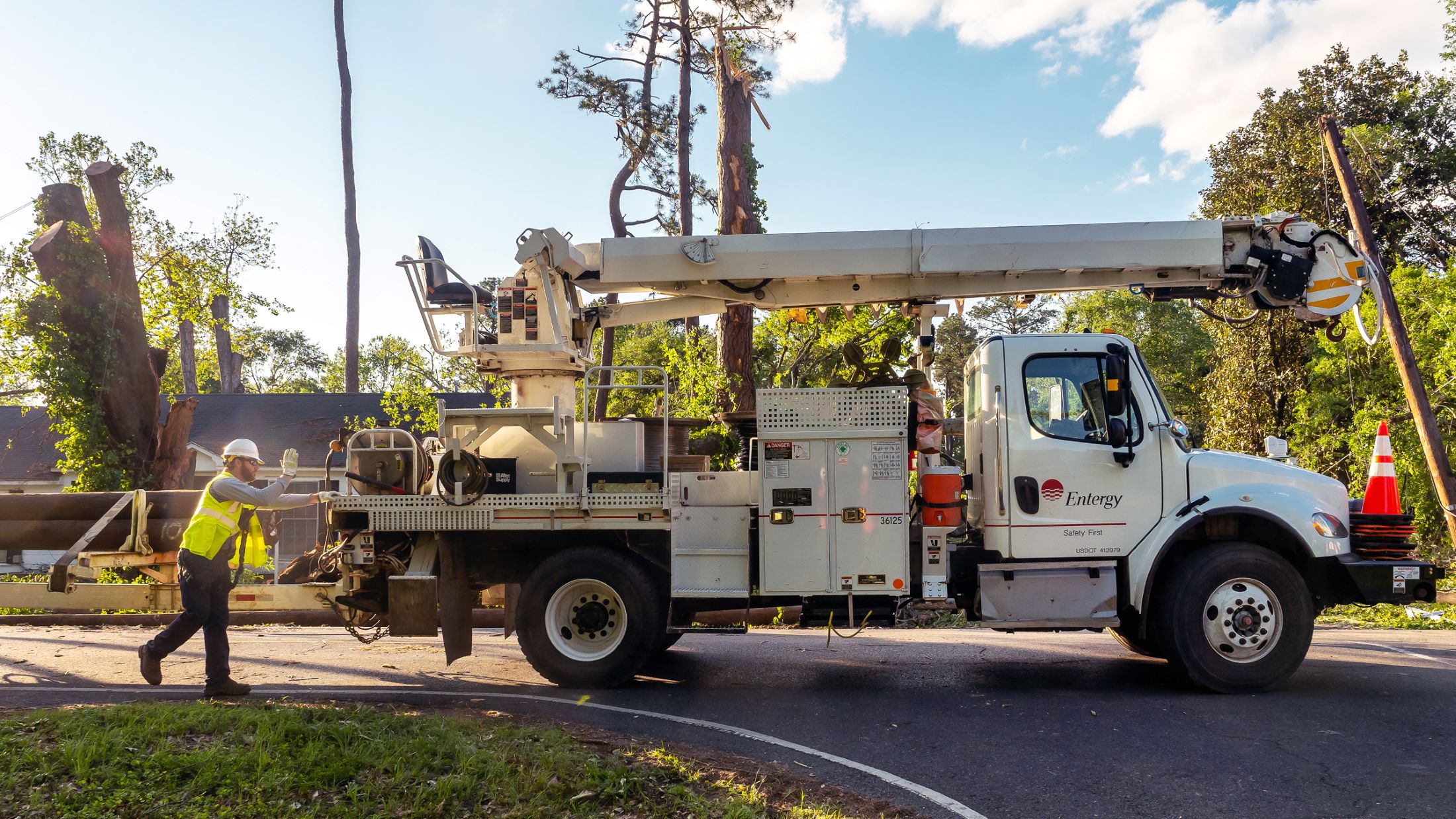 Crews have restored power to nearly all customers who can safely take service after storms and tornadoes crossed Louisiana and heavily impacted the northern region of the state on Easter Sunday. Only a handful of customers in a commercial area near Millhaven Road will remain without power due to extensive damages to the grid in that area.
Customers whose structures, including the meter or any of the exterior conduit and wires, were damaged by Sunday's storms may need to call an electrician to make repairs before Entergy can reconnect service. For more information on how to ready structures for power, visit the Storm Center here: https://www.entergynewsroom.com/storm-center/weatherhead/.
Through Wednesday, crews performed major construction work in Monroe to prepare a section of the local grid to be reenergized. The work included setting poles, stringing wire and repairing existing or installing new equipment and infrastructure, among other measures.
Sunday's storms caused significant damage to Entergy's distribution and transmission infrastructure, particularly in the Monroe area where a weather system spawned two tornadoes, according to the National Weather Service. Three other tornadoes were confirmed southeast of Sterlington and in Webster and Bienville parishes.
In south Monroe, storms knocked out seven distribution lines connected to one substation as well as several other distribution circuits in the surrounding area. In addition, approximately 25 transmission structures in north Louisiana were left damaged and in need of repair or replacement. Across the state, with most of the damages concentrated in the northern region, scouts identified about 260 poles, 600 spans of wire and 80 transformers in need of repair or replacement.
Parts of the electrical system need to be rebuilt, and because of the extensive damages, repairs to the transmission system in Monroe will take some time.
---