Storm Center > Entergy Arkansas Winter Storm Update – 2/2/22, 7:30 p.m.
Entergy Arkansas Winter Storm Update – 2/2/22, 7:30 p.m.
02/02/2022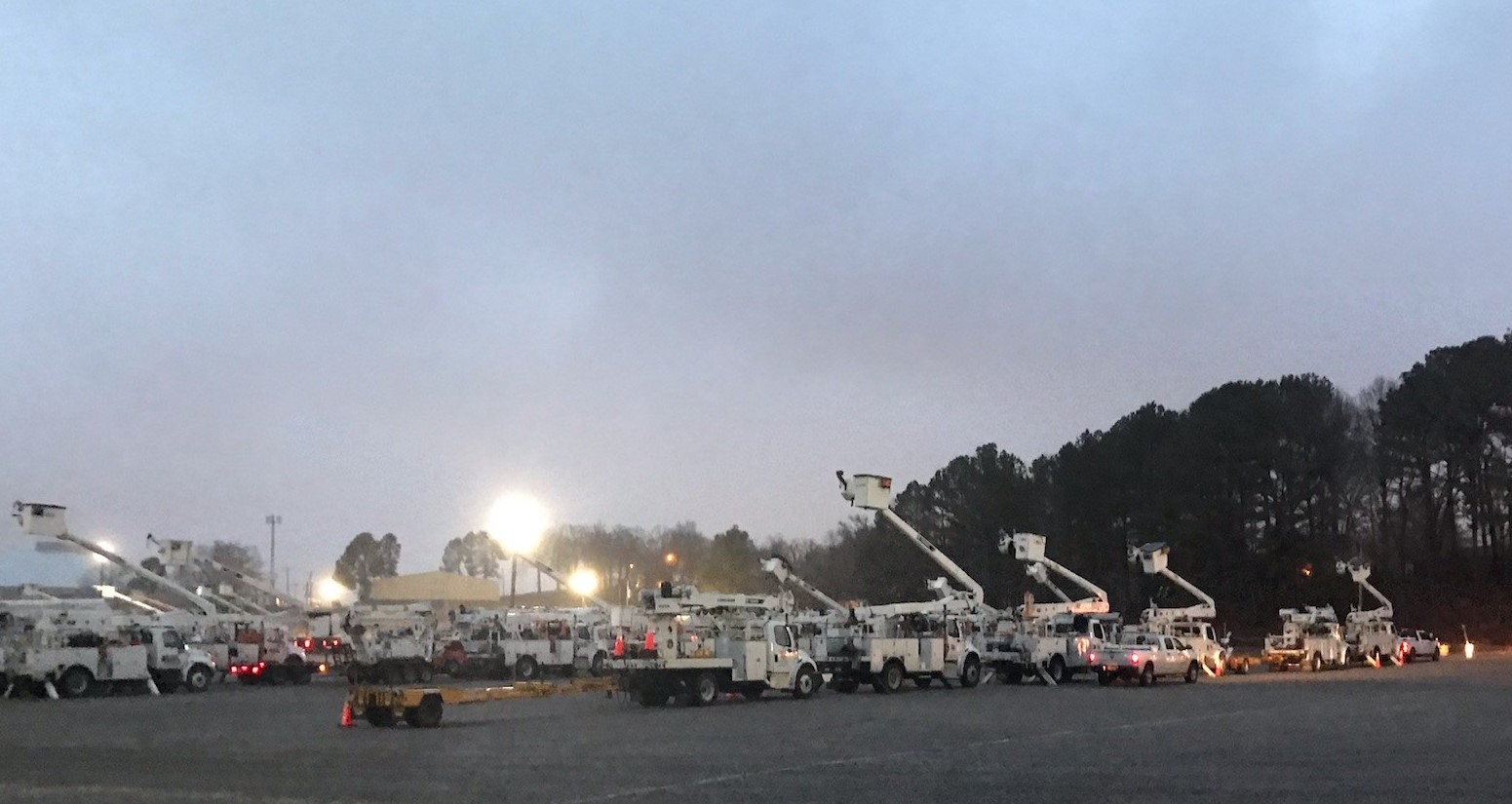 As the winter air begins whipping across the state, Entergy crews are staged and ready to respond when it's safe.
If your power goes out overnight, the outage map will not give an estimated restoration time, because we won't be able to give an accurate estimate until the storm passes, and we can safely scout the area to assess damage. With ice and dangerous travel conditions, this can be a slow and difficult process.
This storm could be a multi-day restoration effort, but Entergy Arkansas has about 3,000 people working to restore your power as quickly and as safely as possible.
Please be mindful that the winter storm will create dangerous conditions that will bring snow and ice that puts excess weight on trees and power lines. Always be on the lookout for falling trees and downed power lines. If you see a line down, stay away and report it to 1-800-ENTERGY.
Harrisburg
Harrisburg experienced an outage around 1 p.m. today that has left about 1,500 customers in the dark because of an outage on a major transmission line. Crews are working to determine the cause so they can make repairs.
Even though Harrisburg may not have had bad weather at the time of the outage, transmission lines serve large areas, and the fault could have been caused by a problem several miles away.
Our crews have already patrolled about 20 of the 30 line-miles related to the transmission outage in Harrisburg, but nightfall is inhibiting our ability to inspect the line. We'll begin scouting those last 10 miles at first light. It takes time to cover that much ground.
Overnight weather and road conditions may make it more difficult. Rest assured we'll begin making repairs and provide an estimated restoration time as soon as possible. 
---