Storm Center > Entergy Mississippi Responds After Storms Strike Sunday Evening
Entergy Mississippi Responds After Storms Strike Sunday Evening
04/13/2020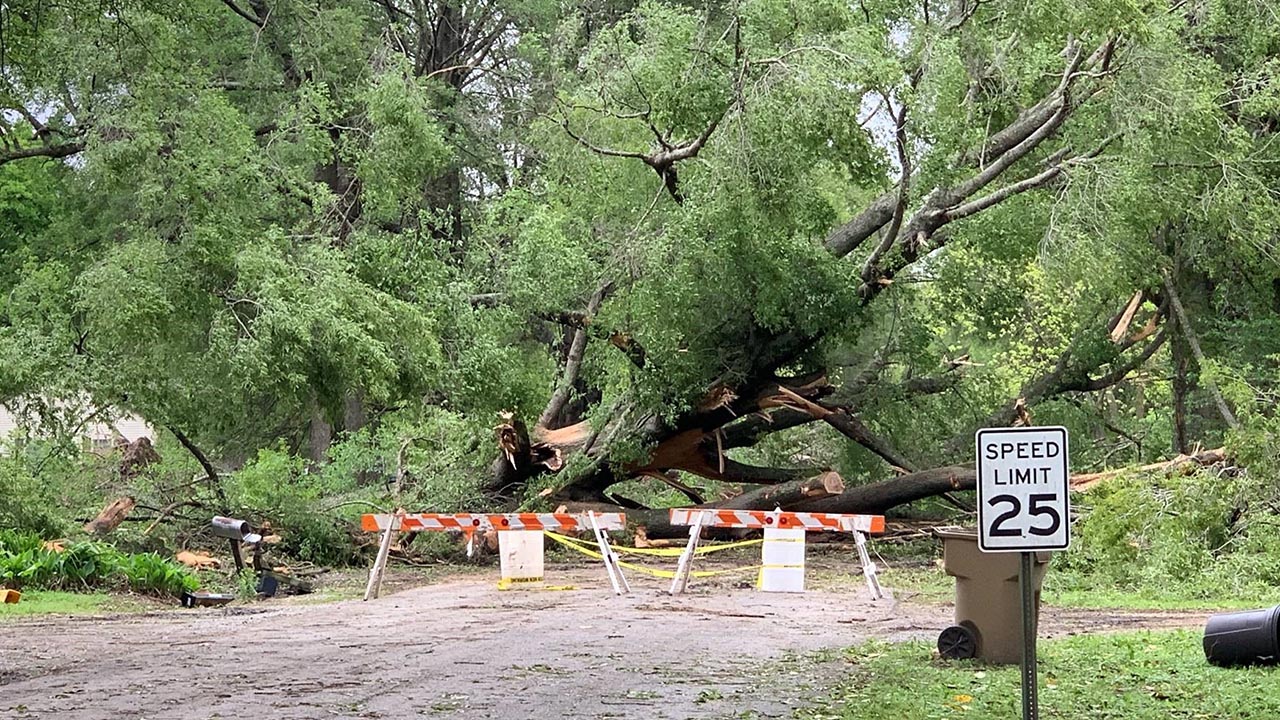 Severe weather rolled through Mississippi much of Easter Sunday, striking Entergy Mississippi's service area particularly hard late in the evening on April 12. The line of storms caused extensive damage and as of 10 a.m., about 36,700 customers are without power, down from a peak of 40,779 customers yesterday at 11:30 p.m.  
We have implemented our restoration plan and workers are staying safe while restoring service where possible. Our damage assessment teams are patrolling lines and checking facilities to determine how much the storm damaged our electrical system. These scouts provide details that help us know what we need to do to restore service and to let customers know how long it may take.
The majority of customer outages are north of a line from Yazoo City to Kosciusko, though there are other scattered outages south of that line. In anticipation of widespread damage throughout our service area, crews and damage assessment teams were staged across the state before the storms. We are now shifting those resources to more heavily affected areas to assess the damage and ramp up restoration efforts. 
Safety is an Entergy key value and always comes first. Based on the extra safety measures we are taking due to COVID-19 and the widespread outages we believe this will be a multi-day restoration effort and restoration times may be extended. Additional resources are being mobilized to assist with damage assessment and the restoration. We will provide detailed restoration times once damage assessment is completed. We have started restoration where it is safe to do so.
The restoration process can be hampered by the surge of instantaneous electrical demand from appliances (air conditioning, water heaters, etc.) when service is restored, potentially overloading protective devices on the electrical system. To reduce the impact of instantaneous demand, Entergy recommends if you lose power that you turn off any electrical appliances that can easily be turned to the off position until power is restored.
We urge customers to heed these safety reminders:
The greatest danger during and after a storm like this is from downed power lines. If you see a power line on the ground or in the trees or bushes—do not go near it! Call us at 800-9OUTAGE (800-968-8243) immediately to report downed lines.
Do not trim trees or remove debris on or near downed power lines. Only power company crews or their contractors should remove trees or limbs touching power lines.
Keep away from the immediate areas where crews are working. There is always the danger of moving equipment and the possibility of construction materials or limbs or overhead wires falling to the ground.
If you plan on using a generator for temporary power, get a licensed electrician and disconnect from the utility electric system before hooking up to your main electric panel. 
Do not run a generator in a confined space without adequate ventilation.
For more emergency tips, visit the Entergy Storm Center.
We will continue to keep you informed using the following channels:
---