Storm Center > Entergy New Orleans and Entergy Louisiana storm restoration update – 12/15/22, 11 a.m.
Entergy New Orleans and Entergy Louisiana storm restoration update – 12/15/22, 11 a.m.
12/15/2022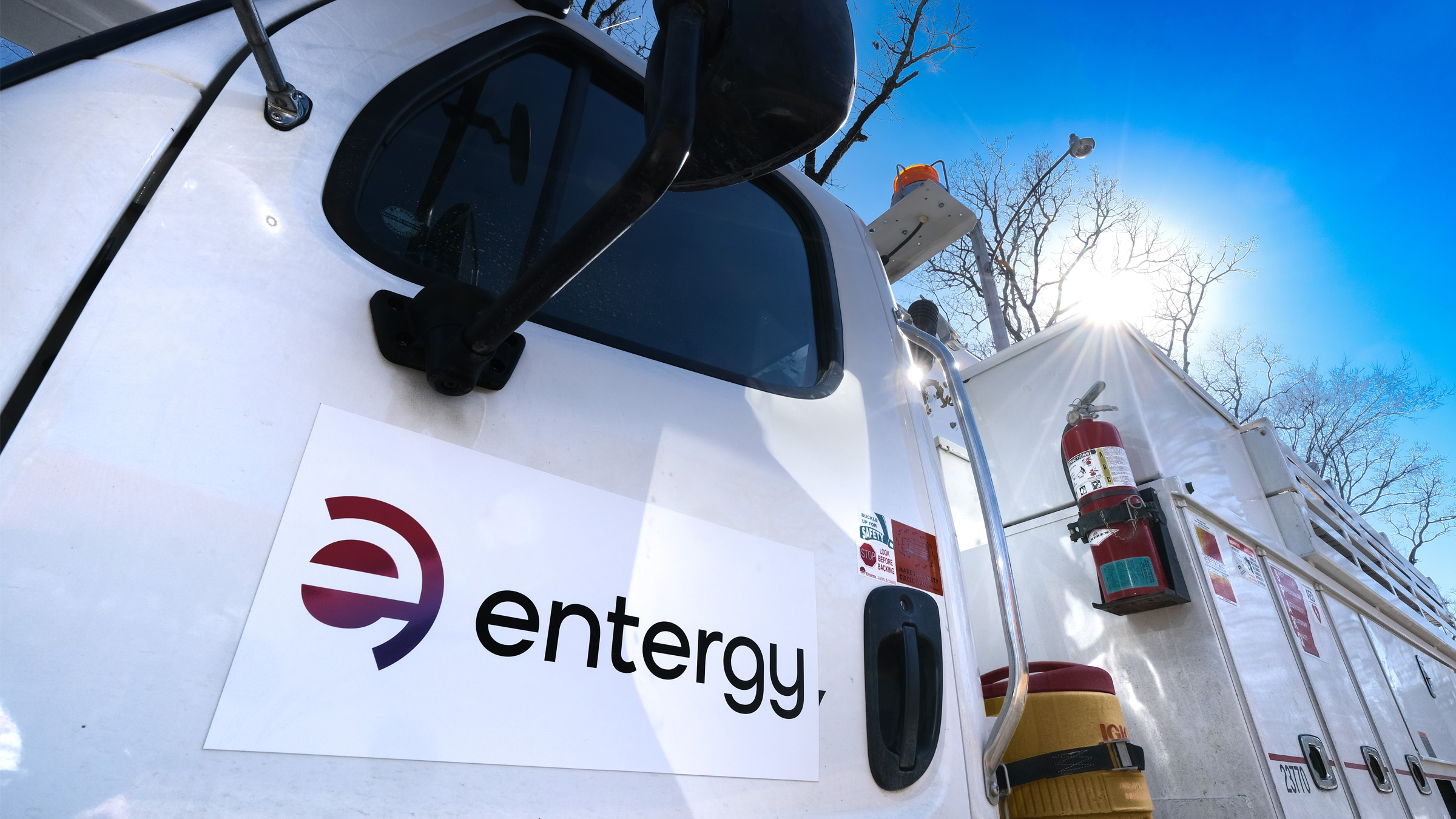 After working into the night and this morning, Entergy New Orleans and Entergy Louisiana crews and contractors have restored power to approximately 85% of customers (40,200) in the hard-hit parishes of Jefferson, Orleans and St. Bernard – down from a peak of approximately 47,000.
Our teams continue to assess damages and repair and rebuild isolated portions of the electric system that were impacted by yesterday's severe weather that produced tornados throughout the region.
Power is expected to be restored to most customers who can safely accept electric service by late tonight, with some customers in the hardest-hit locations potentially being restored tomorrow. Estimated times of restoration may be adjusted as more information becomes available through damage assessment and work in the field progresses throughout the day.
Although data and information from scouts and support personnel are continuing to roll into local networks, initial field reports are that isolated portions of the companies' electric system — especially along the reported route of tornadic activity from the Westbank to Arabi — saw significant damage.
Around 80 distribution and transmission crews, with the majority being distribution-level crews, are engaged in restoration efforts. Although assessments are ongoing, crews have identified the following as damaged and in need of repair or replacement:
Approximately 120 poles
Approximately 20 transformers
Approximately 90 crossarms
Approximately 125 spans of wire (distance from pole to pole)
If customers saw damage to their electric equipment like their weatherhead or meter base, they should contact a licensed electrician to have repairs made before Entergy can reconnect service. For more information, visit the What's Yours? What's Ours? page on the Entergy Newsroom.
Customers are encouraged to make safety a priority by keeping their distance from utility crews and their worksites and calling 1-800-ENTERGY to report downed power lines or if they smell gas or suspect a leak. If customers do smell gas, they should not operate anything that could cause a spark and leave the location immediately.
Also, never use a generator indoors. Carbon monoxide from the exhaust is deadly. Never plug the generator into a wall outlet. If you plan to use a standby built-in generator, always use a licensed electrician to hook it up. When using standby built-in generators, the main breakers should be opened to avoid feeding power back into Entergy's lines and creating a hazard for the public and power line workers.
---