HOW TO USE OUR VIEW OUTAGES MAP
We're making improvements
to serve you better.
You may have noticed some changes in Entergy's view outages map. We've made some recent updates to make this tool easier and more intuitive to use. See below for some of our enhanced features!
1. Finding your specific address is easier than ever. The field where you enter your ZIP code or address is now located prominently on the map itself for ease of use.
2. Red and green lines continue to show power status on your street. However, the line that marks Entergy's service area is now black for better visibility.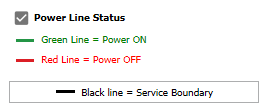 3. We've added new icons for outages based on the number of customers impacted. This change should reduce confusion and make information clearer for those who have trouble distinguishing between colors on a digital screen. You can click on any of these icons for outage details.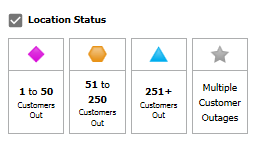 When outages are present, a number near the star icon will indicate the number of separate outages in the area. Just click on the icon for a "zoom in" option that provides a more detailed view of the map.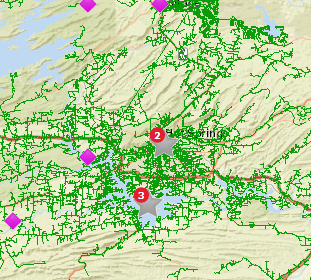 4. Icons at the top of the menu can be used for quick navigation. You can easily switch from location view to area view, overlay weather information, search for locations by county or state, or access stored "favorite" views.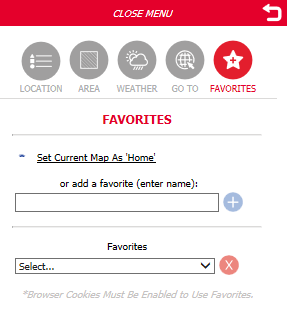 5. Users no longer have to navigate to the "summary" tab to view outages by county/parish or state. This information is available at the bottom of the main menu.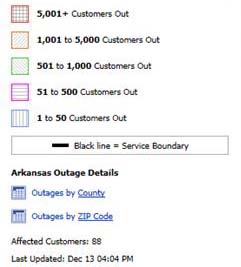 6. To close the menu for a fuller view of the outage map itself, just click the return arrow at the top right of the menu box. You can click on the menu icon when you're ready to display/access the main menu again.