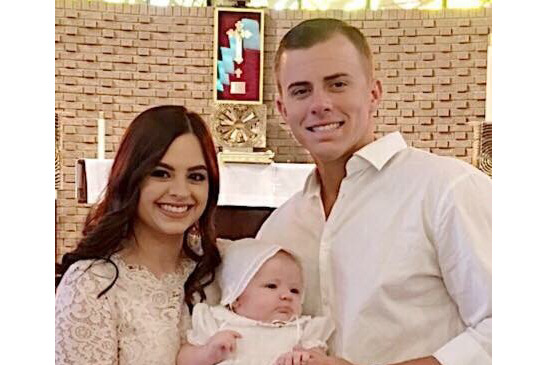 Published: 11/07/2016
Name and title: Travis Sholar, construction and maintenance mechanic II, Entergy New Orleans, Inc.

How long have you been with Entergy? Two and one-half years.

What is your Power Principle? When it comes to my Power Principle, I live by the saying of anything in life worth doing is worth overdoing! I believe that you should treat everyone with respect! Also, nothing is impossible as long as you keep your heart and mind behind your goal.

What is your proudest moment? I would have to say that the proudest moment for both my wife and me, was the amazing day that our beautiful baby girl came into this world on May 6, 2016. It truly is amazing how in an instant such a small package can make such a big impact on life.

What does a typical day look like for you? My typical day starts at 6 a.m. I arrive at work, participate in a Safety at Sunrise meeting and then get my jobs for the day. I typically leave work at 4:30 p.m. – unless I'm on call – and then I get to go home and spend quality time with my wife and daughter. Towards the end of the night, I try to knock out as much homework as possible. Then I'm off to bed.
Where do you see yourself in five years? In five years I see myself completing my degree at Nicholls State University, and moving forward to pursue my MBA degree. I also hope to have a leadership role at Entergy where I can help to continue moving the company forward in a positive direction.
As we honor all veterans on Nov. 11, we salute Travis Sholar for his dedicated service. Travis held the rank of specialist in the U.S. Army from 2011-2015.