Storm Center > Backyard work after a storm presents unique challenges
Backyard work after a storm presents unique challenges
04/04/2023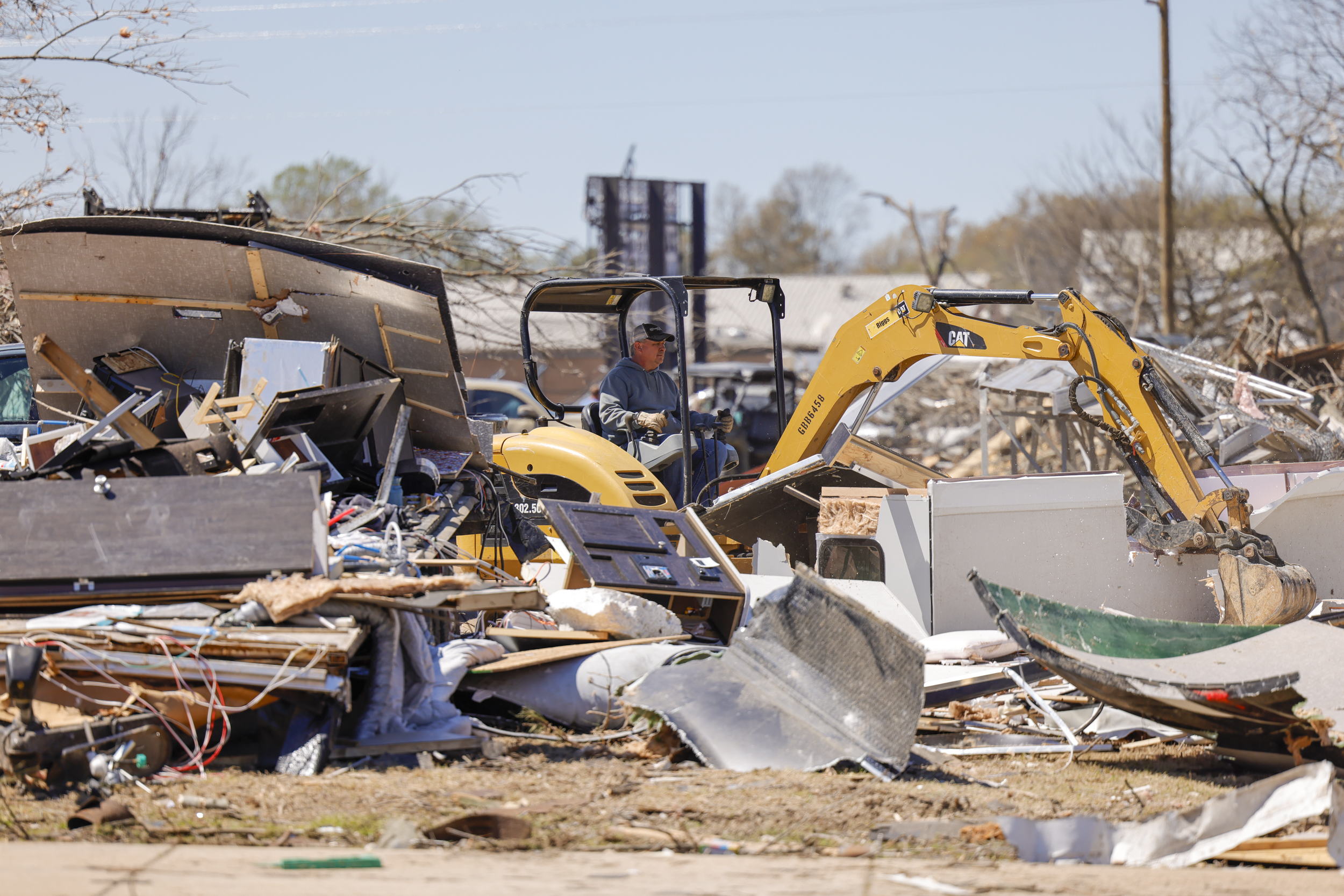 "Every storm is different." This is a common theme in the electric utility business. Thunderstorms are one thing, ice storms are another, and each causes a unique set of problems. But tornadoes are in a category of their own. Destruction is both concentrated and massive.
The March 31 tornadoes struck densely populated areas causing many customers to be without power for days. Entergy Arkansas crews have been working around the clock and have made tremendous progress, and more work is still to be done.
A major hurdle hindering restoration efforts is that many of the affected neighborhoods have power lines that are behind the houses that can be hard to reach behind fences, landscaping, trees and confined spaces. When trouble strikes, it's more difficult to access these lines to scout the damage and then send workers to replace all the broken poles and wires and related equipment.
For crews restoring power in Arkansas following the tornadoes, backyard work presents unique challenges. Even with specialized equipment for working in backyards, it just takes longer. Oftentimes, crews must perform more manual labor, like digging rather than drilling with a mechanical auger or climbing poles rather than using a bucket truck to reach equipment. They also may have to haul materials between houses with special equipment where a bucket truck cannot fit.
Most backyard work involves vegetation which requires the need to remove trees and limbs or fences to gain access. And in situations where a pole is being replaced, crews must wait until a survey is done to locate underground lines or pipes before digging. All of this can make the job take longer; replacing a pole, for example, can take twice as long.
"Our crews are working as safely and efficiently as possible restoring power to the hardest impacted areas utilizing specialized equipment and techniques," said Adam Effrein, director of distribution reliability for Entergy Arkansas. "These efforts require a tremendous amount of planning and coordination by multiple employees which takes more time than our average restoration."
The bottom line is that this restoration will take longer than most simply because of the magnitude of the damage. There is an enormous amount of work to be done, and Entergy Arkansas appreciates customers' patience and understanding as they rebuild parts of the electric grid that nature has destroyed.
For the latest information on restoration efforts, visit entergynewsroom.com/storm-center/
---