Storm Center > Entergy Arkansas building back stronger after severe storms cause damage to the power grid
Entergy Arkansas building back stronger after severe storms cause damage to the power grid
07/24/2023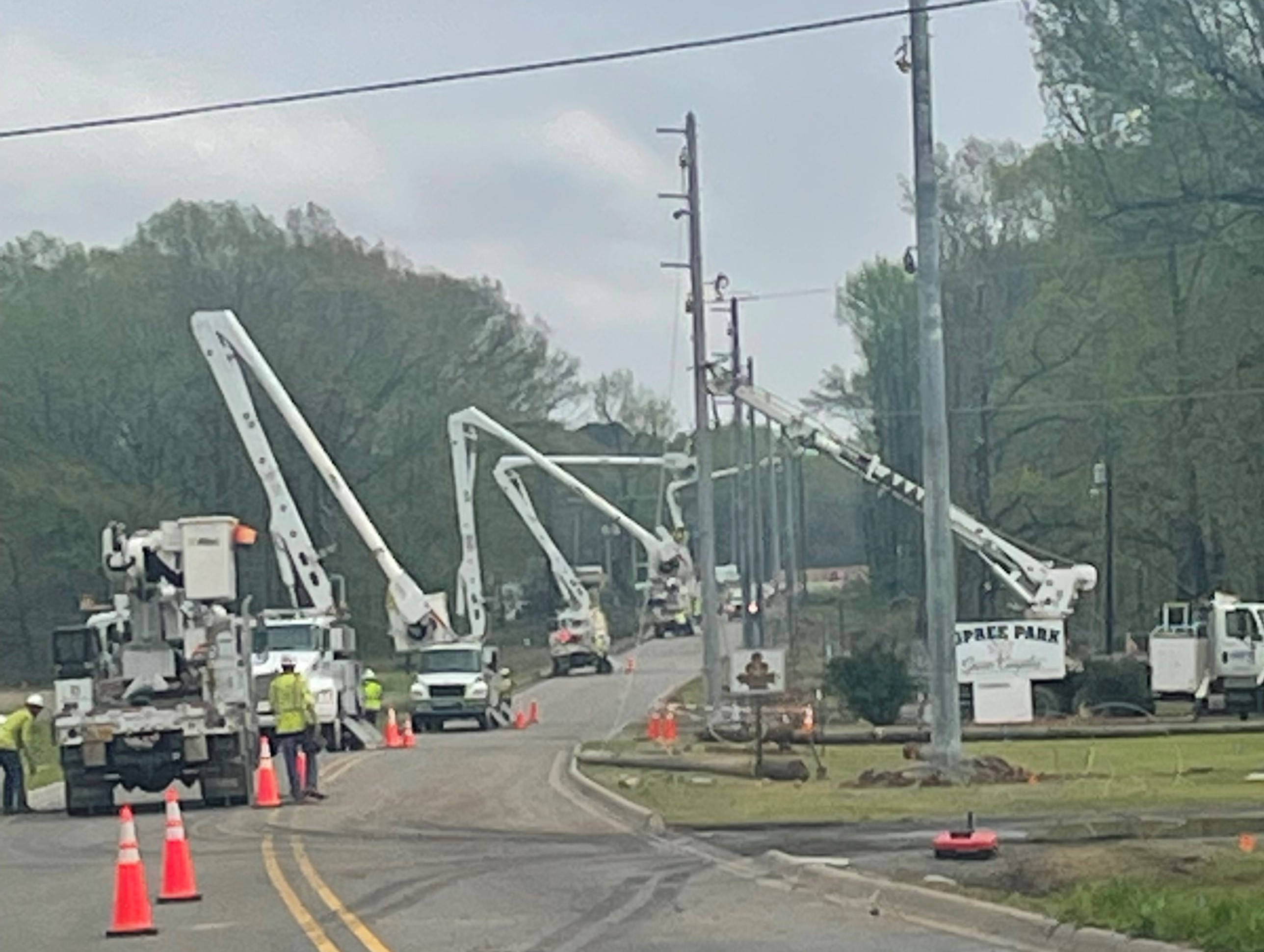 It's impossible to keep trees from falling onto power lines, but with some modern techniques and new technologies, Entergy Arkansas is working to limit the number of outages that trees, strong winds and storm debris can cause.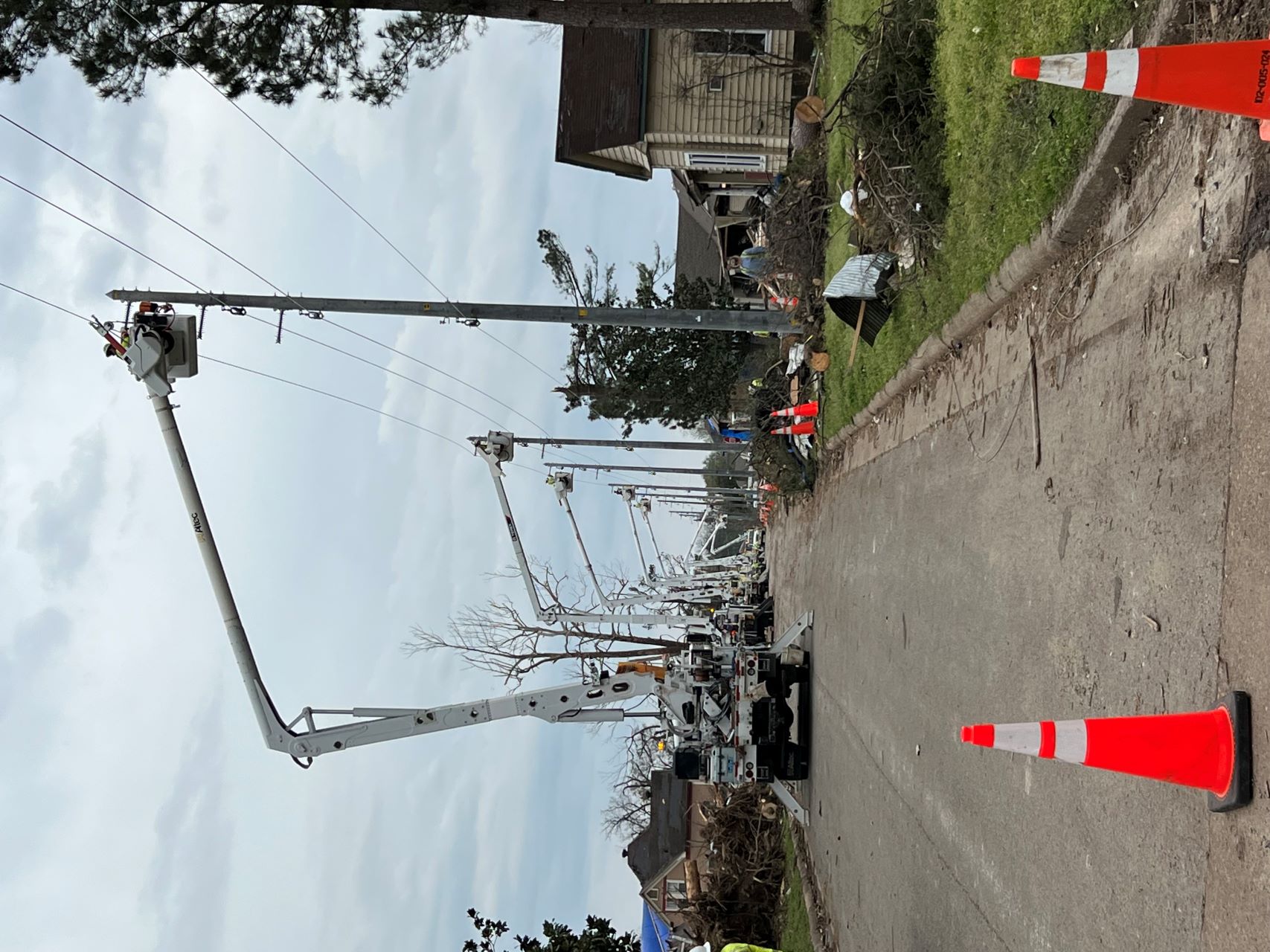 With relentless thunderstorms and extreme weather seeming to be never-ending this year, Entergy Arkansas has been working to strengthen the electrical grid – installing stronger and larger poles, thicker wire and automatically operated equipment to limit future outages and weather-related damage.
When tornadoes swept through the state the last day of March, Entergy replaced broken, wooden transmission poles with steel poles buried nine feet into the ground. Wooden distribution poles were replaced with larger, stronger ones and in certain instances concrete poles. Lines were buried where feasible to alleviate tree-related outages and the size of conductors were upgraded where it made sense to do so.
"We are building for the future and allowing for future growth," said Vice President of Reliability Michael Considine. "With electric vehicles and other technologies that will show up over time, it is smart to build in that capacity now."
As crews continue to upgrade the electric grid, it is hoped that steps like these can lead to a time when no customer experiences a power outage. It is an ambitious goal, but one that the company believes is worth pursuing.
---