Storm Center > Entergy Arkansas winter storm update – 2/5/23, 10:30 a.m.
Entergy Arkansas winter storm update – 2/5/23, 10:30 a.m.
02/05/2023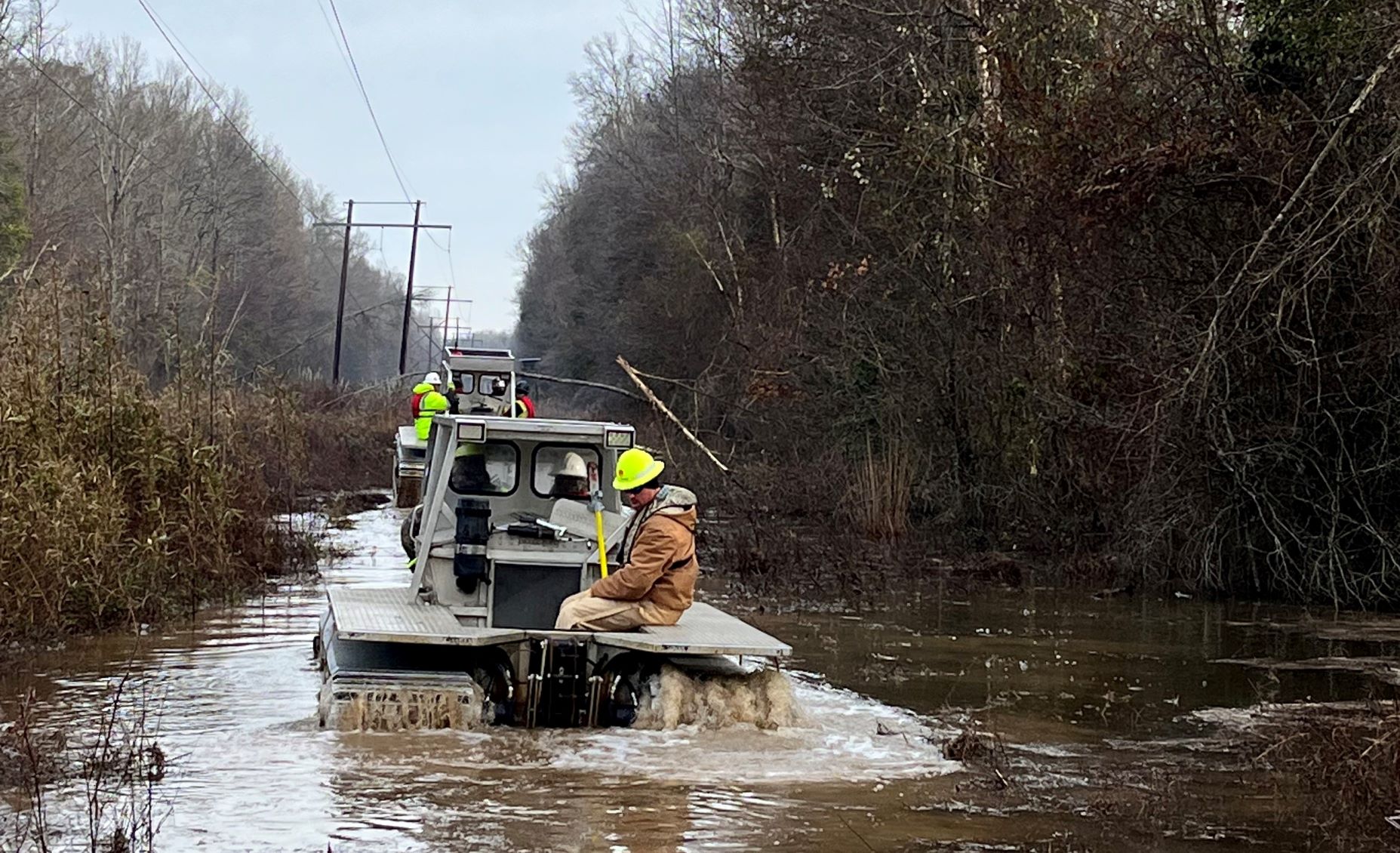 Entergy Arkansas service territory was hit with multiple rounds of winter precipitation from January 25, 2023, through February 3, 2023. Freezing rain and weather conditions produced up to half an inch of ice accumulations, treacherous road conditions and trees falling on power lines.
With the support of a helicopter and drones, we identified 393 broken poles, 1,804 spans of downed wire, 44 damaged transformers, and 288 other equipment damages this week. Most outages are attributed to ice accumulations on trees and tree limbs, causing them to fall onto power lines. As ice melted, ice and more tree branches fell, making conditions dangerous for our workers and the public. View photos of restoration work, trees on power lines and other damage here.
Entergy Arkansas engaged over 2,800 additional workers, often equipped with tire chains, and utilized ATVs and track vehicles in difficult terrain to safely restore service to over 166,000 of Arkansas customers impacted by an outage from the cumulative waves of severe winter precipitation and weather, within the last two weeks.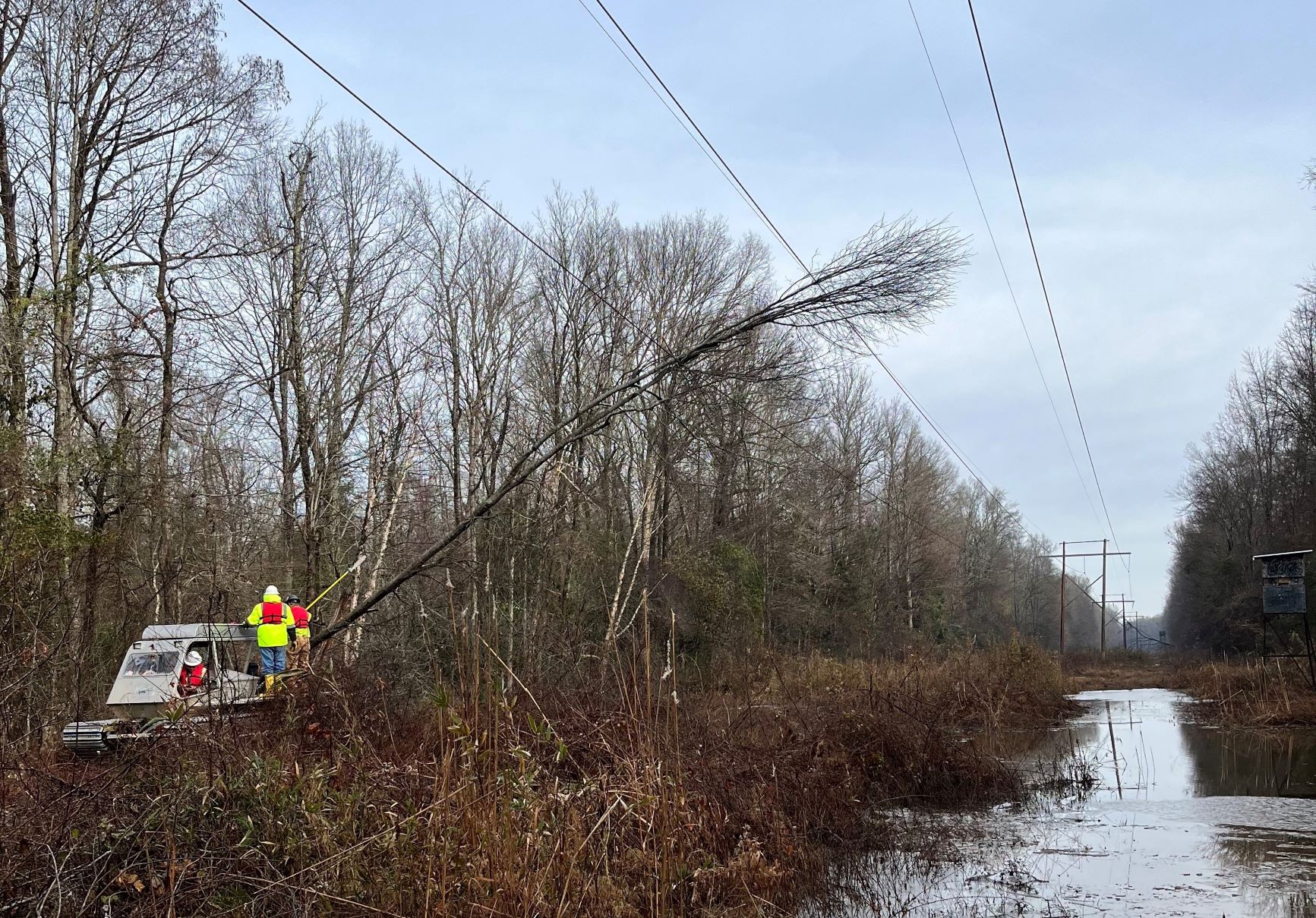 Restoration for some customers in areas more extensively damaged may take until 10 p.m. tonight and a few isolated outages could carry into Monday, Feb. 6. We want to extend our sincerest apologies for the inconvenience and thank you for being a valued Entergy Arkansas customer.
If you are still without power, please check for damage to the electrical equipment attached to your home or business. If the service line to your home or business has been damaged by this storm, you may have damage to your meter base. If it is damaged, you will need to have an electrician make repairs before Entergy Arkansas can safely reconnect service. Once repairs are made, call 1-800-ENTERGY for a reconnection. For more information visit https://entergy.com/weatherhead.
The best way to get information about outages is via Entergy's View Outage page on our website. Additional resources for your convenience:
Download our app for your smartphone at entergy.com/app or visit Entergy Storm Center to stay informed on our restoration progress.
Sign up for text alerts. From your cellphone, text R E G to 368374, or visit entergytext.com.
Follow us on Facebook and on Twitter @EntergyARK. 
---