Storm Center > Entergy Texas winter storm update – 12/25/22, 8:30 p.m.
Entergy Texas winter storm update – 12/25/22, 8:30 p.m.
12/25/2022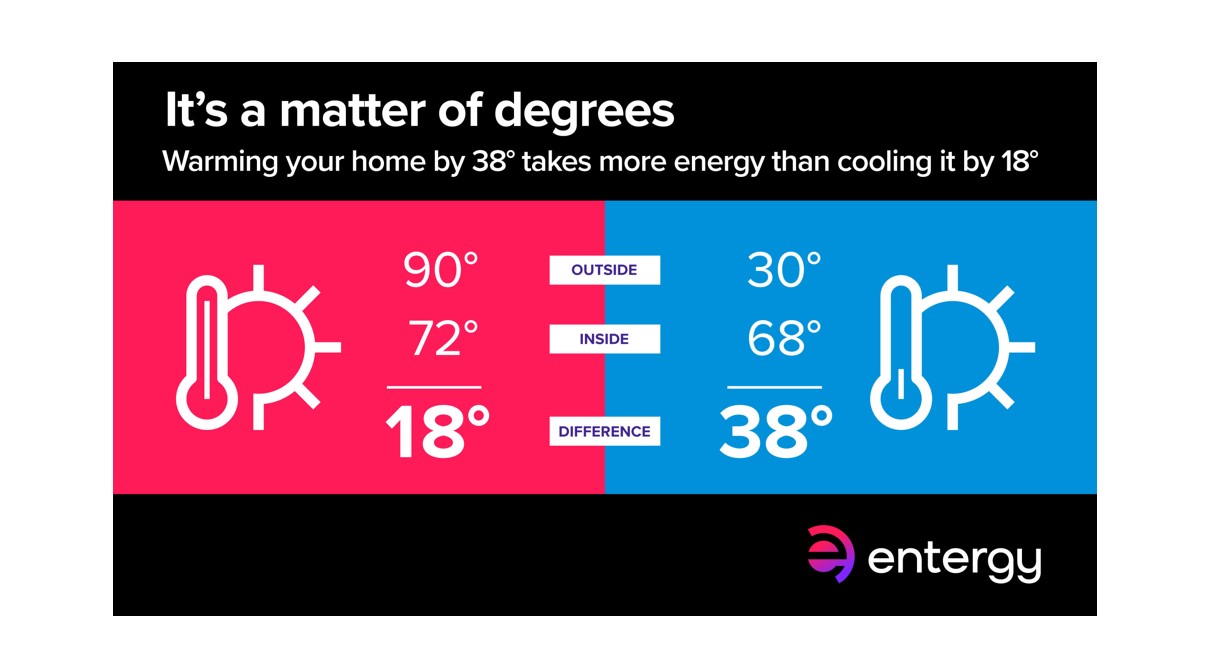 Crews successfully restore power to all customers, energy efficiency tips
Entergy Texas successfully restored all customers following extreme cold temperatures and gusty winds that impacted the region this week and into the weekend. Crews continue to monitor weather conditions and remain on standby to respond to any unforeseen circumstances.
We sincerely apologize for this inconvenience, especially during the holidays. Entergy continually reviews its data and processes and has identified ways to be more prepared for prolonged freezes. Read more on our winter preparedness.
Practice energy efficiency to avoid interruptions with your electricity by following these tips:
Unplug electronic devices and turn off lights that are not in use. As much as 10 percent of residential electricity use goes toward powering appliances in standby power mode.
Hold off on doing chores. Delay laundry, washing dishes and other non-essential uses of electricity.
If you have all electric appliances, washing clothes with cold water, shower quickly instead of taking a bath, cooking foods at the lowest possible setting and refraining from opening the oven door while baking.
In the event of an outage, view our Outage Map, download the Entergy app, and sign up for texts alerts by texting REG to 36778 for the most up-to-date information.
Find further updates and safety tips on the Entergy Texas Facebook and Twitter pages. 
About Entergy Texas
Entergy Texas, Inc. provides electricity to more than 486,000 customers in 27 counties. Entergy Texas is a subsidiary of Entergy Corporation, a Fortune 500 company headquartered in New Orleans. Entergy powers life for 3 million customers through its operating companies across Arkansas, Louisiana, Mississippi and Texas. Entergy is creating a cleaner, more resilient energy future for everyone with our diverse power generation portfolio, including increasingly carbon-free energy sources. With roots in the Gulf South region for more than a century, Entergy is a recognized leader in corporate citizenship, delivering more than $100 million in economic benefits to local communities through philanthropy and advocacy efforts annually over the last several years. Our approximately 12,000 employees are dedicated to powering life today and for future generations. For the latest news from Entergy, visit the Newsroom.
Download a high-resolution Entergy logo here.
Media inquiries:
Entergy Texas Media
281-297-2353
---