Storm Center > Gratitude goes both ways: Entergy Arkansas crews and customers show their appreciation
Gratitude goes both ways: Entergy Arkansas crews and customers show their appreciation
04/07/2023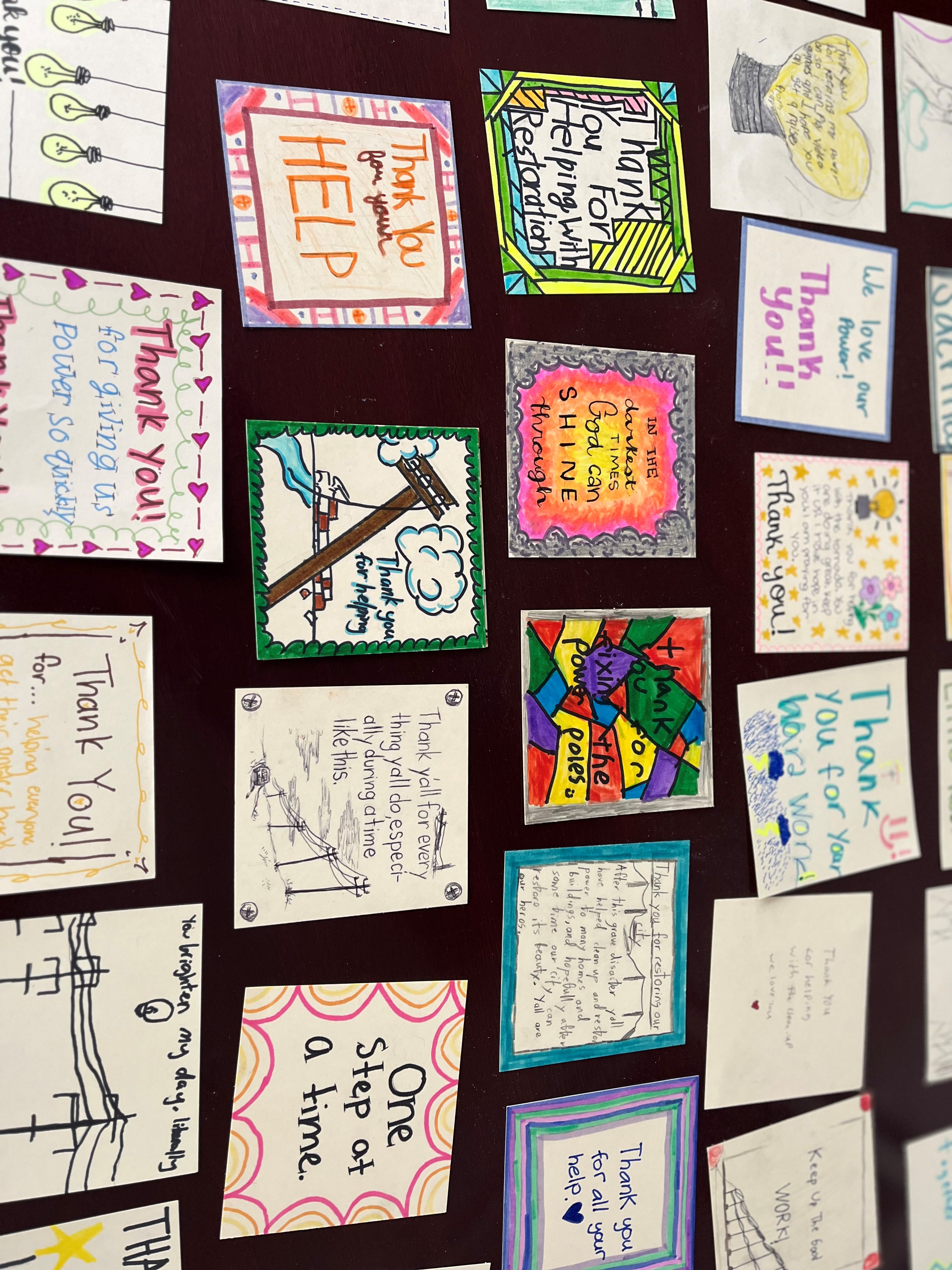 An outpouring of love and support was shared among Entergy Arkansas and customers this week, as crews worked tirelessly to restore power to over 56,000 customers who lost it during the devastating tornadoes on March 31.
Little Rock, Jacksonville, Sherwood and Wynne were the hardest hit, with more than 1,700 customers having damage so severe to their homes that they cannot be safely restored.
Entergy crews and contractors working the storm acknowledged the kind words and deeds from customers, saying, "It makes us feel good, that what we do makes a difference."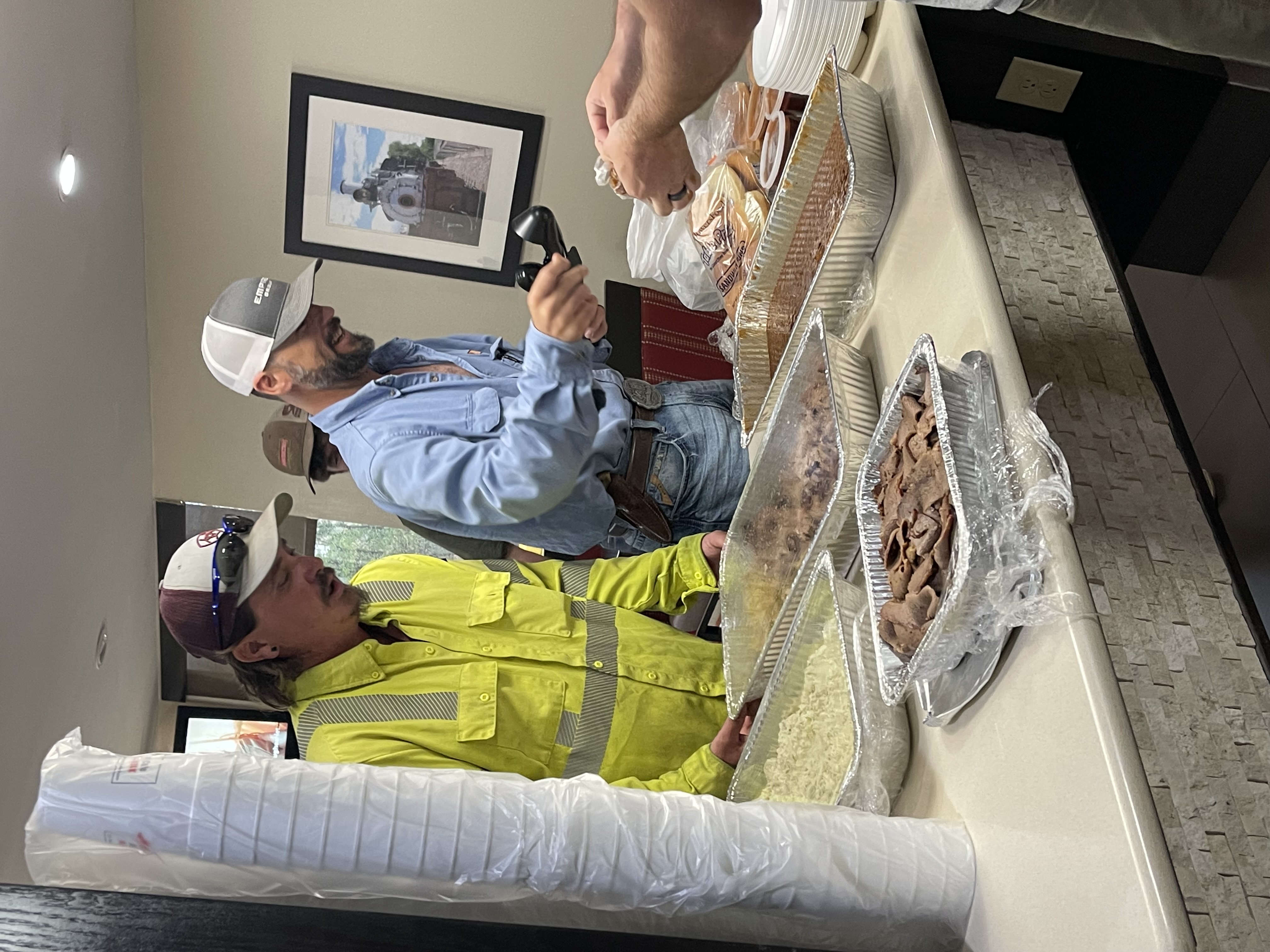 Whether it be free meals, thank you cards from students, emails from senior citizens, shoutouts on Facebook and Twitter or lots of handshakes and hugs, our customers showed their support to each other and for Entergy Arkansas.
Journeyman serviceman Cory Edwards at the Baseline Service Center in Little Rock said customers have been supportive, especially given the challenges and hardship the tornadoes brought to the communities.
"We've had a really good, positive response from customers," he said. "I think they understand the magnitude and what we're having to deal with, the amount of destruction that this storm caused."
In Wynne, residents came up to the Customer Information Center and thanked employees for their help in getting the lights on. In the local grocery store, citizens came up and thanked Entergy employees.
"Thanks for all your help in getting power back on in our city," one customer wrote to Entergy Arkansas President and CEO Laura Landreaux. The customer also expressed appreciation to all the other utility companies who came to assist with storm restoration.
"We are all so thankful for Entergy's diligence in getting power restored to St. Charles," stated a post in Little Rock's St. Charles Community Association newsletter.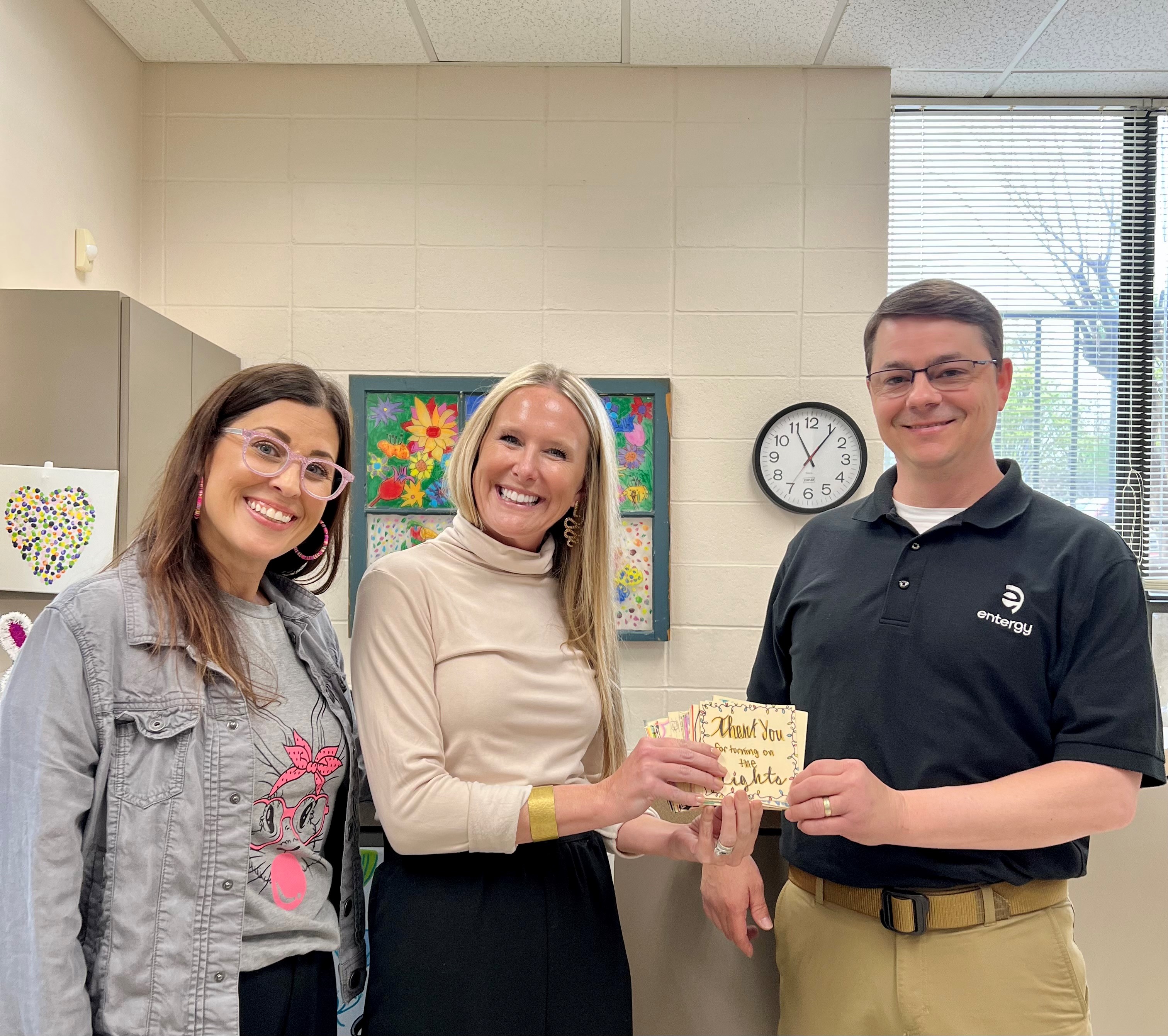 Students from Holy Souls School in Little Rock made thank you cards for the line workers.
"The past couple of days have been difficult without power and seeing everyone on the street working makes me so happy!" one student wrote.
Another one said, "You have done more than you know for my neighborhood! We are so lucky to have you working on my street after the tornado. You have done such a good job!" 
Food was another way that customers thanked restoration crews, as restaurants delivered free meals and drinks to the workers.
Photos: On left, crews working to restore power were treated to meals from Whole Hog, David's Burgers, Butcher Shop Steakhouse and many others. On right, teacher Lynn Milton and Principal Amber Bagby present thank you cards made by students at Holy Souls School to Entergy employee Michael Milton.
---