Insights > 'Awe inspiring and devastating': Candlestick Park tornado of 1966
'Awe inspiring and devastating': Candlestick Park tornado of 1966
04/12/2023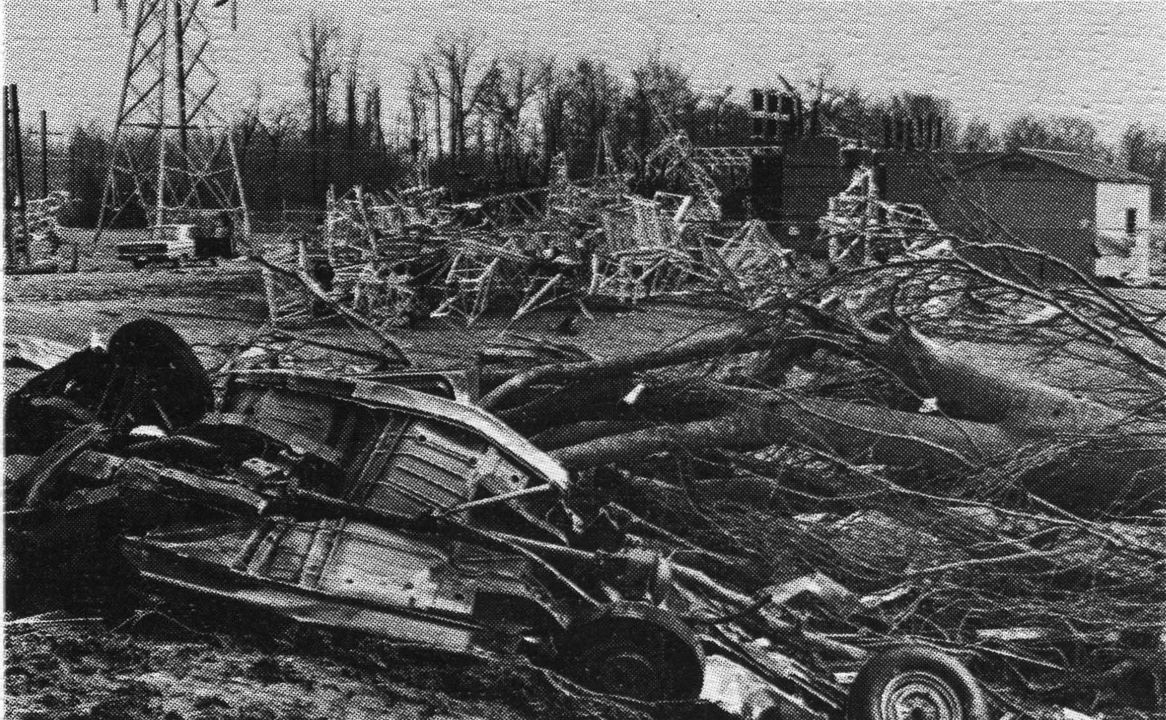 On March 3, 1966, Jim Schimpf was in his office on the 10th floor of the Electric Building in Jackson when he saw something in the distance he would never forget. 
"You could see the tornado circling as it came through Candlestick Park," Schimpf, who is now retired, said. "You could see things being wrapped up in it, being lifted off the ground and flying up in the air—many feet up in the air—circling around. It was awe-inspiring and devastating."
The tornado he witnessed that day became one of the deadliest tornados on record in Mississippi, responsible for 58 deaths and 518 injuries, along with extensive damage to homes and businesses.
Candlestick Park was located several miles southwest of downtown Jackson. After leaving the area, the tornado moved across the Pearl River and hit an industrial area in Flowood and later touched down in Scott County.
In a matter of seconds, the tornado demolished Entergy's 115,000-volt Southwest Jackson Substation and severed six major transmission lines and numerous distribution lines, prompting crews to work around the clock until full service was restored.
Through the decades, providing power in a state with one of the highest tornado rates in the country has created its share of challenges for Entergy Mississippi and our communities and customers. From 2000 to 2019, Mississippi ranked first in the U.S. for tornadoes by square mile of land area and second for tornadoes overall. 
Continual investment strengthens resiliency
Entergy Mississippi continues to invest in storm-hardening improvements throughout its electrical system that have helped reduce weather-related damage and outages. However, electrical infrastructure is often no match for violent tornadoes capable of producing winds of up to 300 mph.  
Tornadoes form during large thunderstorms when warm, humid air collides with cold, dry air. As warmer air rises and cooler air falls, the movement has the potential to create spinning currents that can drop down from clouds to become tornadoes. Mississippi's tornado season peaks in spring months with another peak around November.
The afternoon of the Candlestick Park tornado, Schimpf said some of his coworkers were listening to weather alerts on portable radios, and he estimates the tornado was visible for 10 to 15 minutes. 
Schimpf joined the company in 1953 as a mail clerk and eventually worked his way into director positions for rate and auditing departments. In 1993, he retired from Entergy Mississippi as least cost planning manager after nearly 40 years, all of them in the Electric Building.
"The tornado was the only one I'd ever seen," Schimpf said. "I don't want to see another one."
---