Insights > Because of Medgar Evers
Because of Medgar Evers
06/12/2023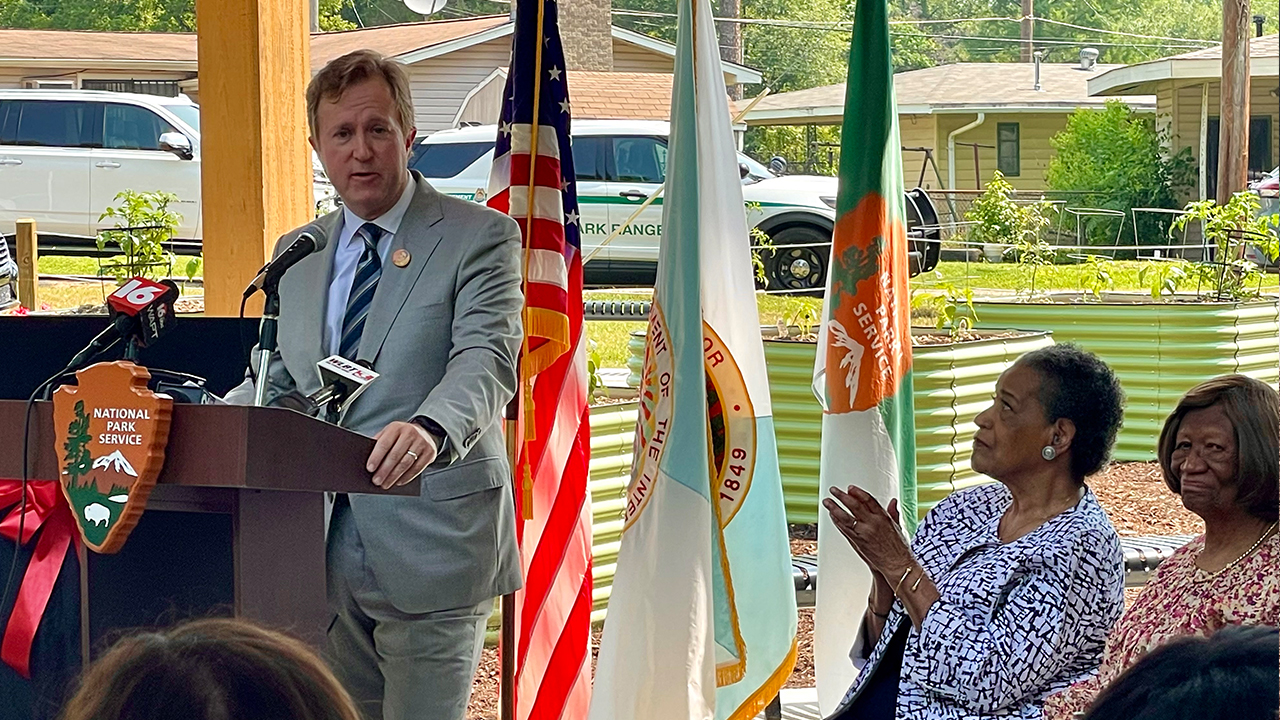 A few years ago, Mississippi celebrated its bicentennial and this year Entergy Mississippi, formerly Mississippi Power & Light, recognizes our 100th anniversary. Our company has been a part of this state's journey for almost half of its life.
We have been here for some of the most remarkable moments in our state's – and the world's – history. Entergy Mississippi has been alongside our state at its very best:
Keeping a fan circulating to cool off B.B. King as he learned to heat up a guitar in the middle of a Mississippi Delta Summer.
Powering electrical surgical equipment for the world's first heart transplant at University Mississippi Medical Center.
Energizing stadium lights for Jackson State's Walter Payton as he launched a Hall of Fame career.
Illuminating a desk light for Eudora Welty as she wrote her Pulitzer Prize winner.
We've been here during some of the most difficult and tragic times, too. I can imagine that as Medgar and Myrlie Evers were pioneering the civil rights movement in Mississippi, we were there with them. We kept electricity flowing as air conditioning cooled an auditorium where Medgar organized civil rights boycotts and as kitchen appliances in their home produced meals to sustain their bodies and minds while they advocated for their neighbors and worked to change the world.
Because of Medgar Evers
We can't tell Mississippi's history – or learn from it – without the Evers family. The National Park Service recently designated their family home as a National Monument during the "Voices of Courage and Justice Festivities" which commemorated the 60th anniversary of Medgar Evers' assassination at his home on June 12, 1963. Courage and justice indeed. I can think of no one else as courageous and passionate about bringing equality and justice for all Mississippians than Medgar and Myrlie Evers.
Entergy has contributed to this noble undertaking, but our contribution actually originated from Medgar Evers himself.
Because of the work of Medgar Evers, those locked out of the voting booth in Mississippi were able to join the political process and begin changing laws.
Because of the work of Medgar Evers, Mississippi companies began responding to those laws and hiring more people that looked like Medgar Evers.
Because of the work of Medgar Evers, those same people began to influence the policies and practices of Mississippi companies.
And because of the work of Medgar Evers, those Mississippi companies began contributing their resources to more diverse and disadvantaged communities in our state.
I am profoundly humbled that Entergy Mississippi is part of this important and historic project. It's something that would have been unheard of in this state 60 years ago without the work of Medgar Evers.
Medgar Evers' life and legacy has come full circle. Yes, just last week we stood on the grounds of what is now a National Monument to dedicate a house. But really, we were honoring the home that Medgar Evers laid the foundation for in this state with his own two hands. It is a beautiful and spacious home, made of equality and justice, that is open to all. For generations to come, may all who walk through its doors take a moment to honor its builder.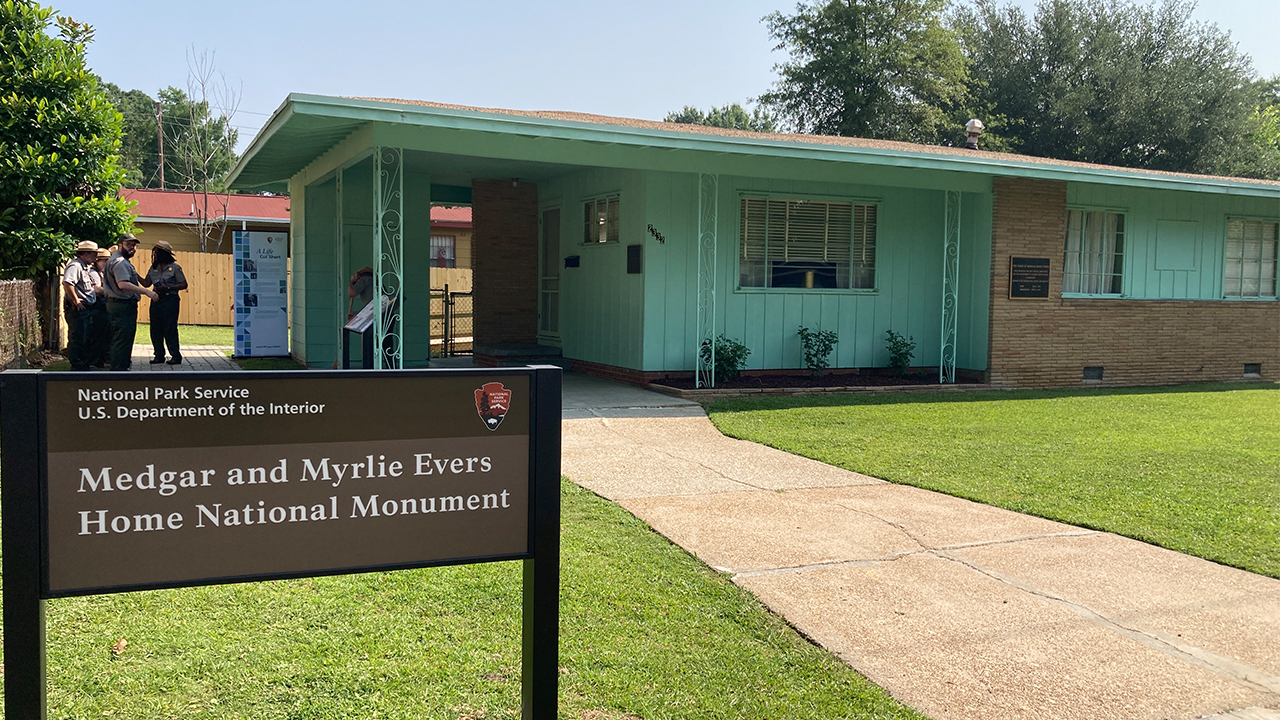 Advancing the Evers' legacy
Over the last century, Entergy and its employees have been here to volunteer, bring jobs to Mississippi, sponsor cultural pursuits, offer a helping hand, provide a strong voice for progress and be leaders in the communities we serve.
We continue to lift up our communities today as a proud partner with the Trust for Public Land and the National Park Service to preserve the legacy of Medgar and Myrlie Evers and honor their contribution to our nation's continued progress toward racial justice and equity.
Our $100,000 contribution is made possible through Entergy's Social Justice and Equity Fund, which advances social justice and equity for historically underserved communities across Entergy's service territory. The Medgar and Myrlie Evers Home National Monument is the second major grant awarded through the fund and the first in Mississippi.
The fund supports organizations that foster diversity, equity and inclusion through civic engagement and education, as well as support for initiatives that advance economic mobility and equity for individuals from historically underserved communities.
The Medgar and Myrlie Evers Home is a landmark of national importance. Its preservation will enable current and future generations to learn about the civil rights movement and its heroes like Medgar and Myrlie Evers who dedicated their lives to creating a more just and equitable society for all.
On behalf of the 2,500 Entergy employees who live and work in Mississippi and all our employees throughout the region, we are honored to support the Medgar and Myrlie Evers Home in its mission to "educate, empower and inspire every American to stand up, get involved and join together to create a better life for all."
---