Insights > Black History Month Spotlight: Calvin Mackie
Black History Month Spotlight: Calvin Mackie
02/05/2020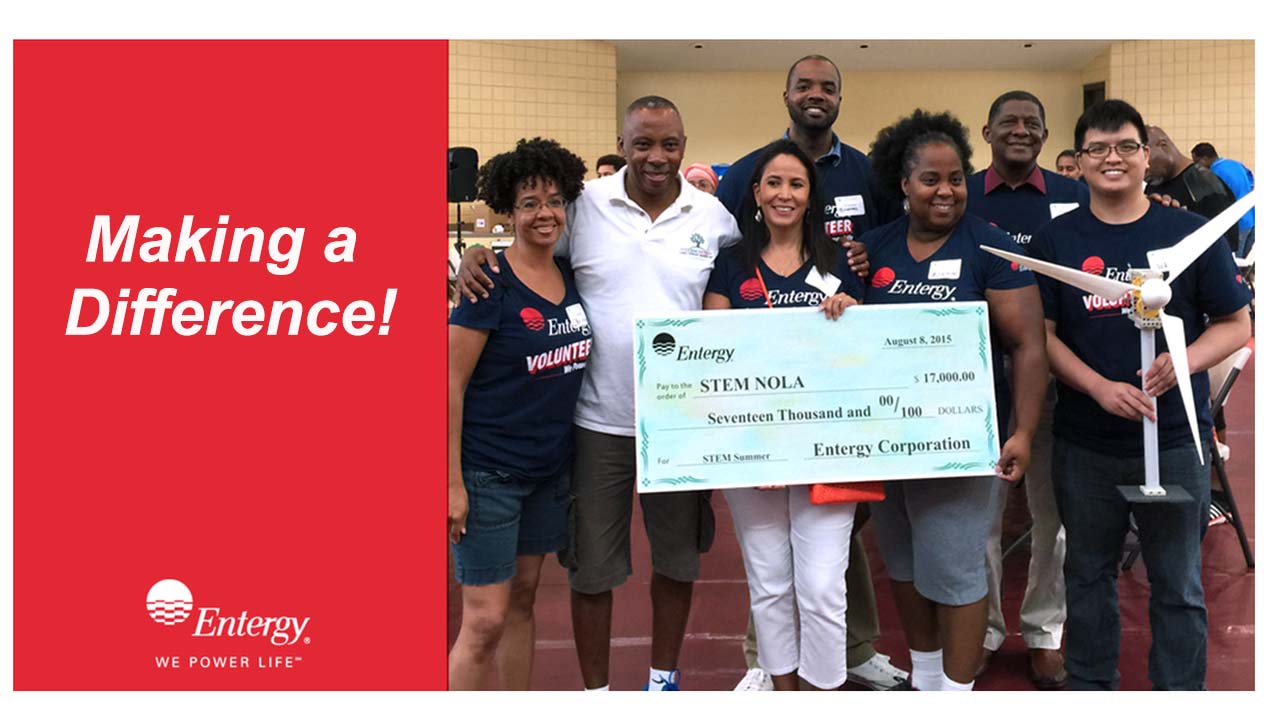 In honor of Black History Month, we're highlighting leaders in our service area who are making a difference in their communities.
In 2014, Dr. Calvin Mackie founded STEM NOLA to give children like his sons, Myles and Mason, more exposure to science, technology, engineering and mathematics.
The mission of STEM NOLA is to grow future innovators, creators and entrepreneurs through inspiration and engagement. Entergy has played a key role in bringing STEM NOLA Powered by Entergy to the community, reaching thousands of kids throughout Louisiana and beyond. The company is honored to support STEM NOLA through our volunteer efforts and donations, with more than $290,000 invested. 
Committed to Education 
Following graduation from college, Mackie joined the faculty at Tulane University where he continued to pursue research related to heat transfer, fluid dynamics, energy efficiency and renewable energy. He was promoted to associate professor with tenure. 
Mackie later served as a visiting professor in the department of chemical engineering at the University of Michigan. He is a member of Phi Beta Kappa, Pi Tau Sigma and Tau Beta Pi National Honor Societies, and a Lifetime Member of the National Society of Black Engineers.
In 2019, Mackie received the Congressional Black Caucus Foundation Board's Chair Phoenix Award, the highest honor presented by CBCF. It recognizes individuals whose extraordinary achievements strengthen communities and improve the lives of individuals and families, nationally and globally.
Entergy is committed to supporting the local community's educational programs and to develop a workforce that can support the continued economic development in the communities we serve. Calvin Mackie is paving the way for future STEM leaders, and we're honored to partner with him!
Learn more about our commitment to the communities we serve. 
---