Insights > Rod West: Louisiana's Huge Challenge for a Hardened Utility Grid Requires All Hands to Help
Rod West: Louisiana's Huge Challenge for a Hardened Utility Grid Requires All Hands to Help
10/27/2021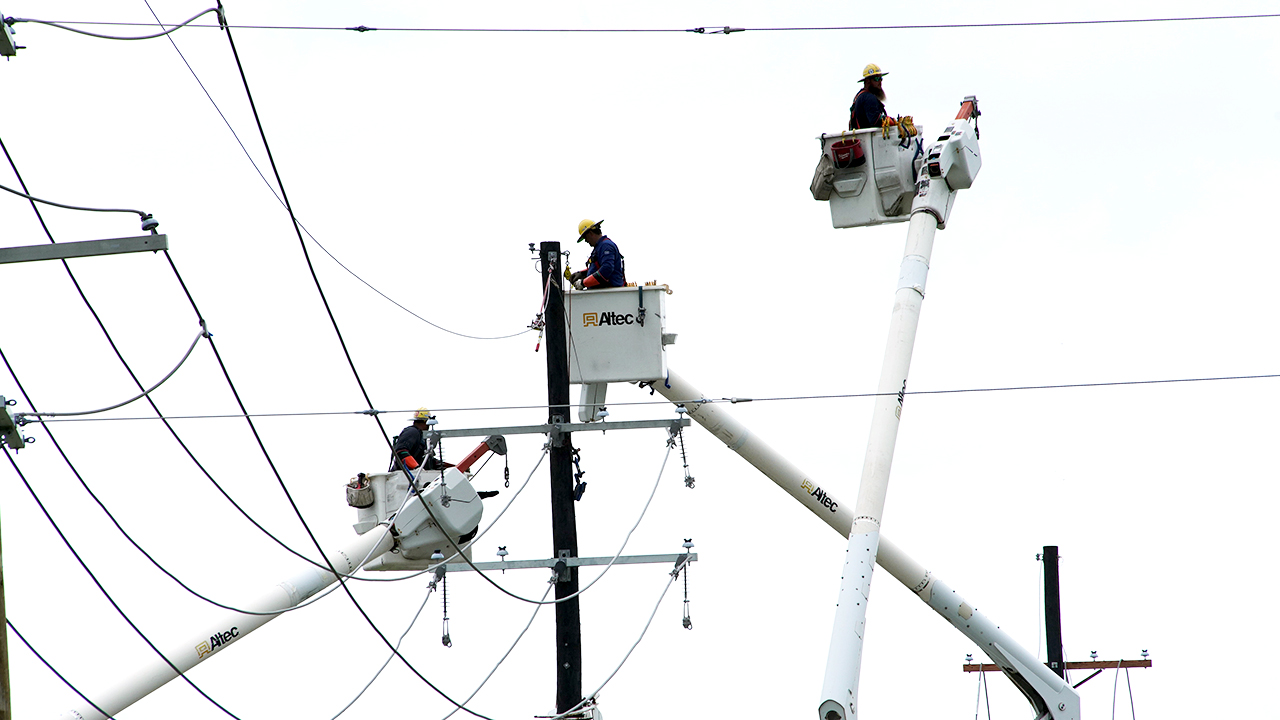 The last two hurricane seasons are memorable for the number and intensity of the storms they produced. Louisiana was hit hard with four hurricanes, including two devastating Category 4 storms, making landfall within one year. The two storms, Hurricane Laura and Hurricane Ida, were tied for the strongest storms to hit in over 160 years.
Building electrical infrastructure strong enough to withstand the increased intensity and frequency of storms is an important decision that must include input from customers, regulators and government policymakers. 
Decisions must balance reliability, affordability and sustainability.
While discussing potential improvements, it makes sense to look at previous investments that worked well.
With Hurricane Ida mostly behind us, a sober analysis shows the newer structures that meet higher standards held up extremely well to one of the most intense hurricanes ever to strike Louisiana.
The New Orleans Power Station, along with two newer plants – Ninemile 6 and J. Wayne Leonard – played critical roles in quickly restoring power to the Greater New Orleans region.
The New Orleans Power Station did exactly what it was designed to do. While NOPS was built with blackstart capability, meaning it's available to come online with no grid power to support it, that was not required following this storm. A nearby transmission line was quickly restored and used along with NOPS to restore first lights to New Orleans customers less than 48 hours after Ida passed.
A careful analysis shows the restoration times for the transmission system were far better than with hurricanes in the early 2000s. Newer assets, which are designed to withstand winds of 150 mph, performed well and has been proven in both hurricanes Laura and Ida. For example, following a transmission path where Ida made landfall along the coast, fewer than 1% of the more than 380 newer, more resilient structures were destroyed. And while there was a high-profile failure of a transmission tower near the Mississippi River, structures on seven other regional transmission lines fared well. Those lines total 1,500 structures, and about 99% of them were undamaged.
The durability of the new lines is a direct result of Entergy investing billions of dollars in improvements over the last several years to harden the electrical system and make it more resilient to storms. Entergy's transmission spending has been at or significantly above the national average since 2010.
Constructing stronger poles, towers and power plants are not small investments, and there must be balance between affordability, reliability and environmental sustainability. Entergy is proud to operate one of the cleanest large-scale power generating fleets in the nation, while having some of the lowest residential rates among investor-owned utilities.
In Louisiana, how these infrastructure investments are funded takes on added significance considering that a large portion of the country's energy supply comes through Louisiana's ports, pipelines and roads. More importantly, nearly one out of every five Louisianans live in poverty.
Well-intentioned advocates, as well as groups with their own agendas, have argued that more investment is needed. We agree. However, these conversations cannot be condensed to catchy sound bites. This must be a serious dialogue focused on real projects and who pays for them.
Entergy has already engaged federal agencies seeking funding to support the energy infrastructure and the associated national security needs of the entire country. We hope those interested in joining the conversation will come with meaningful input that balances the need to build a more resilient grid while not overwhelming the household budgets of our customers.
Rod West is group president for utility operations at Entergy Corporation.
Guest column originally published in the Oct. 27, 2021, edition of The Baton Rouge Advocate, The Acadiana Advocate and The New Orleans Advocate.
---