Insights > Caring for those in need sends powerful message
Caring for those in need sends powerful message
08/10/2023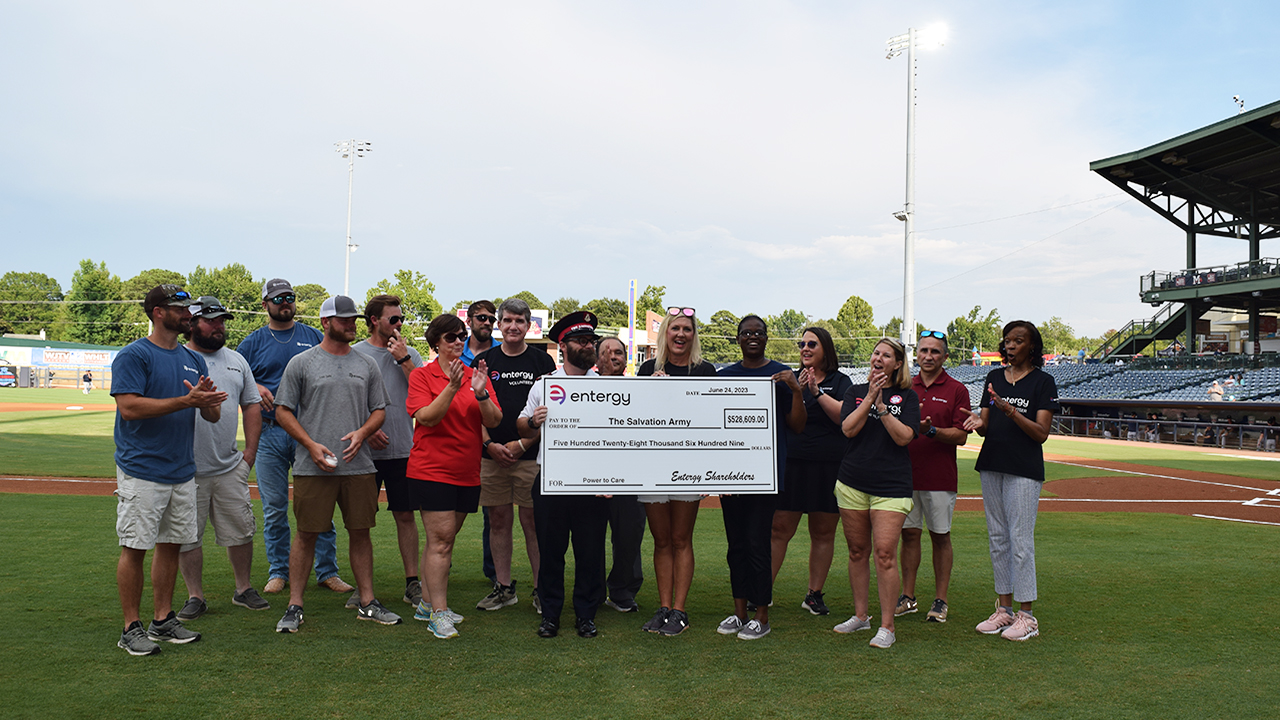 Mississippi summers are hot. While Mississippians know to expect a hot summer, the heat we have experienced over the past few weeks has been brutal. Scorching temperatures are uncomfortable for everyone, but they can be especially dangerous for older adults and disabled individuals. Having power for air conditioning and fans is a necessity, just like food and medicine.
With the rising cost of groceries and other essentials, some Mississippians have a hard time stretching their budget to cover all expenses. Extreme heat increases electricity use, causing power bills to rise and creating further strain on budgets. However, relief is available, even when there is no reprieve from the weather.
Entergy Mississippi has committed more than $528,000 from shareholders to The Power to Care program, which provides emergency bill assistance to older adults and customers with disabilities. The Salvation Army administers the program on our behalf to reach those in need.
"Many of our customers are having trouble making ends meet this summer," said Valarie Mabry, Analyst II, Public Affairs, Entergy Mississippi. "We are proud to partner with the Salvation Army to provide needed assistance to our elderly and disabled neighbors through The Power to Care program."
Entergy Mississippi customers can help their neighbors in need by donating to the program and have several options for how to offer their support. . Customers can make either a one-time gift by bank draft or add a monthly gift to their bill through logging in to myEntergy. Donations may also be made using a credit card through an online contribution system. To donate by check, donors should include their Entergy account number on the check and mail it to:
The Power to Care
Contributions Processing Center
P.O.Box 24568
Jackson, MS 39225-4568
All donations go directly to helping our customers make payments on their Entergy bill and are not used for fundraising or administrative purposes. When customers give, Entergy shareholders match your gift, up to $1 million, doubling the impact of a contribution. Donations to Entergy's Power to Care program are tax deductible to the fullest extent allowed by law. A summary of donations to The Power to Care program are included in the January bill for tax reporting purposes. Contributors should consult with their tax professionals.
Customers having difficulty paying their bill may also qualify for the LIHEAP program. The Low Income Home Energy Assistance Program provides money to help individuals with energy bills and other energy-related expenses. LIHEAP is funded through the federal government and works with community action agencies to qualify customers and distribute the funds. Visit the Entergy website for information on how to apply and access a list of LIHEAP agencies.
---