Insights > Conerly Answers the Call of Duty
Conerly Answers the Call of Duty
08/22/2019
In July, First Sergeant Charles Conerly, along with other officers in the 172nd Civil Engineering Squadron unit, were deployed to Kuwait for a six-month tour of duty. In addition to the stress of leaving his family behind, Conerly, a maintenance operator at Baxter Wilson in Vicksburg, Mississippi, was sad to leave his work family.

As a part of his pre-deployment, Conerly made two presentations of appreciation to Allen Lyons, plant supervisor, and Lee Alexander, production superintendent.

"I'm deeply moved by the respect and level of commitment that Lee, Allen and all my coworkers display for me, our country and our community by recognizing and honoring first responders in the Warren County area," he said.

Along with Hisham Sidani, vice president of power plant operations, others attending the presentation included local military representatives Lisa Ponder, Employer Support of the Guard and Reserve volunteer and public affairs director, and Major Wesley Simmons, base civil engineer/commander.

Entergy is a proud supporter of its military employees. ​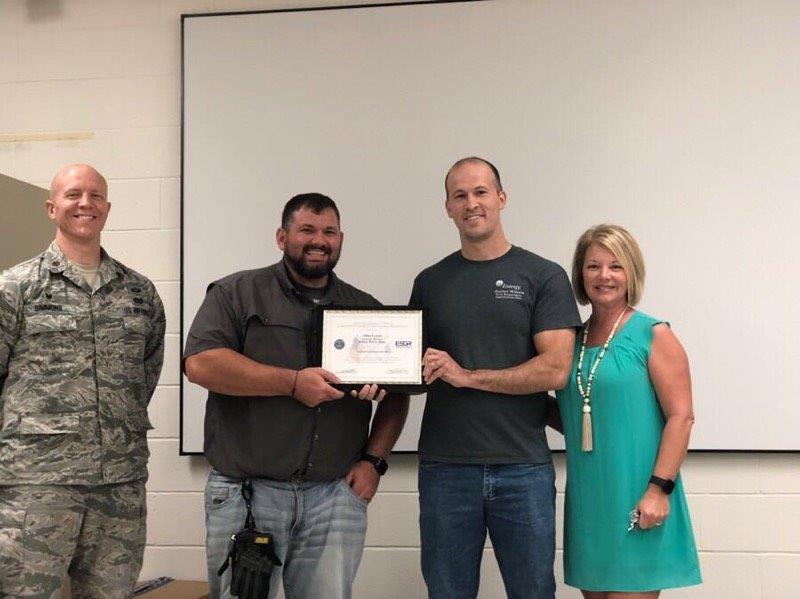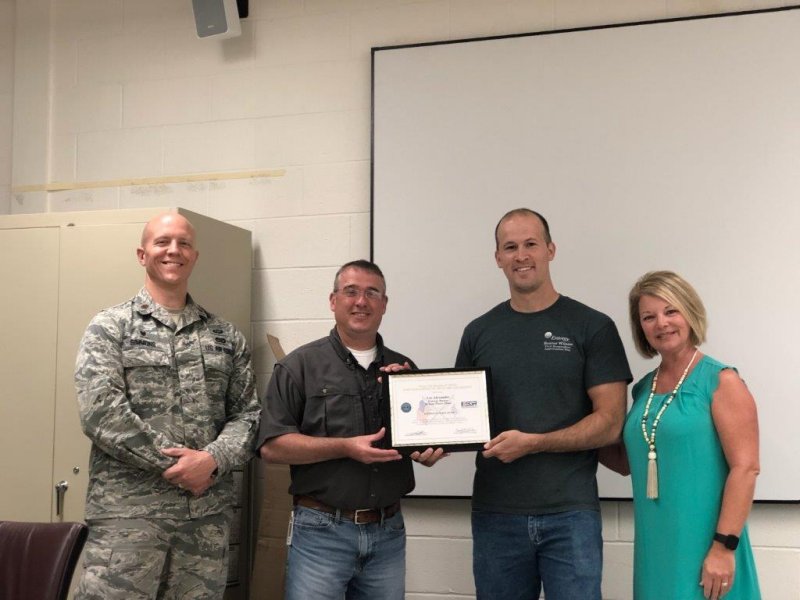 Charles Conerly (in gray T-shirt) presents a certificate of appreciation to Allen Lyons (top) and Lee Alexander (bottom) while Major Wesley Simmons and Lisa Ponder look on.
---