Insights > Creating Sustainability Through Innovation
Creating Sustainability Through Innovation
12/14/2020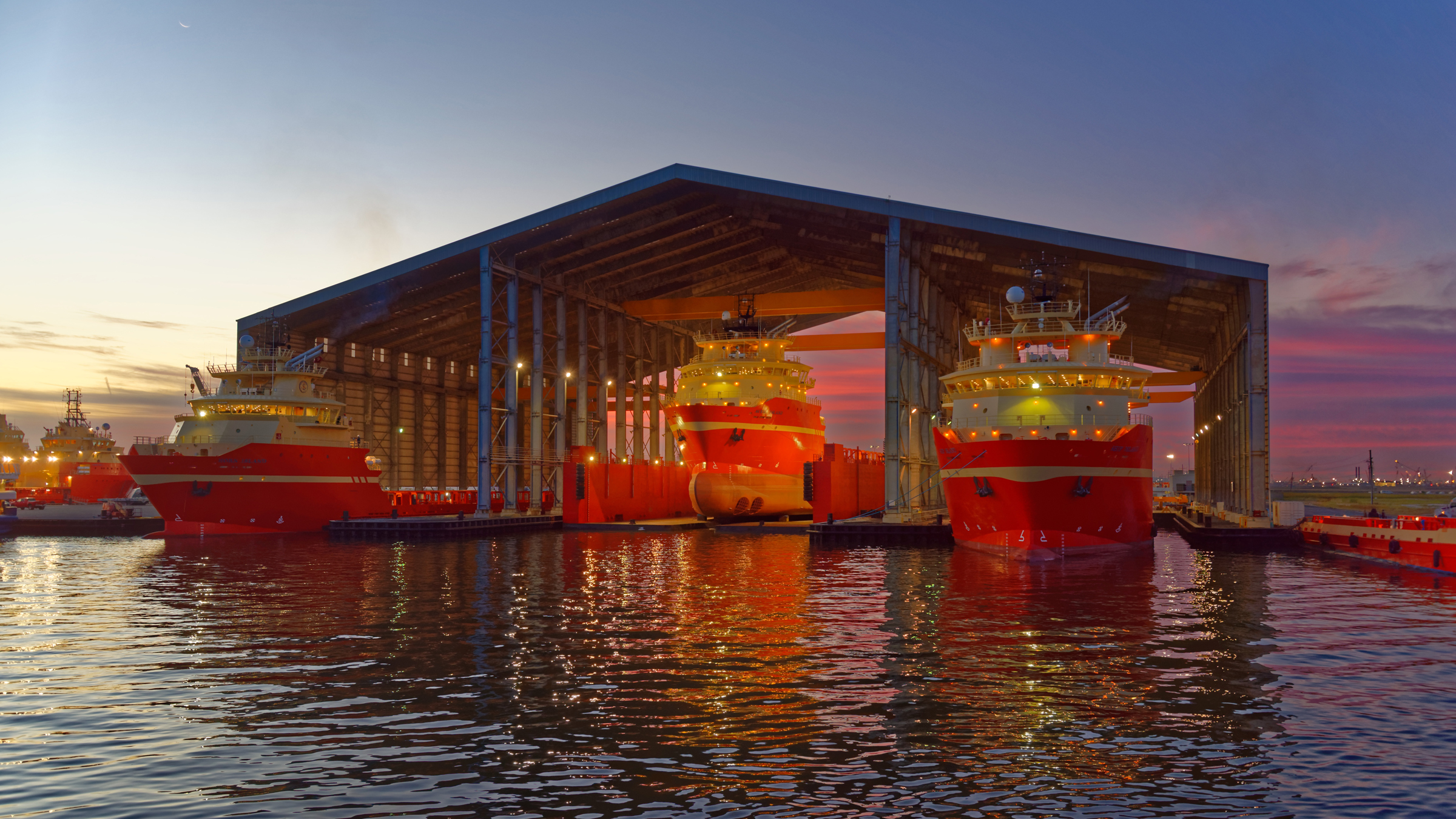 At Entergy Louisiana, we're getting creative to help our customers and our communities thrive. Through partnerships, innovation and new technologies, we're working to provide tailored customer solutions that help create a more sustainable world, which benefits us all.
Recently, Entergy Louisiana, along with Edison Chouest Offshore, a global leader in the maritime transportation industry, brought shoreside electricity to Louisiana's southernmost port. The shore power project at Port Fourchon is an example of how Entergy Louisiana is providing electric service where and how a customer needs it while protecting the environment and improving quality of life for others in the region.
We extended our electrical system at the port so that Edison Chouest Offshore could take advantage of technology it developed, plug docked marine vessels into the power grid and use electricity instead of diesel fuel-generated power. Using shoreside electricity improves operational efficiency of the vessels and reduces maintenance costs through fewer oil changes, for example. It also helps protect the environment by lowering emissions.
We're proud to have worked with Edison Chouest Offshore to bring shoreside electricity to Port Fourchon because it shows what can be accomplished when we're committed to innovation and bettering our world. It's only fitting that the project earned them recognition as Corporate Conservationist of the Year 2019 by the Louisiana Wildlife Federation. This is just the beginning, and through strong, productive partnerships, we can discover what else is possible.
There's a group of employees at our company dedicated to doing just that. KeyString Labs, our innovation department, is helping us identify opportunities like shoreside electricity by fostering collaboration across the company and our communities. We'll continue to explore opportunities to improve our customers' everyday lives because creating a sustainable world requires all of us working together. At Entergy Louisiana — we're all in.  
To learn more about the shore power project at Port Fourchon, visit: https://entergyshorepower.com/.
Phillip May
President and CEO
Entergy Louisiana, LLC
---