Insights > Creation of unified utility starts new era for Louisiana customers
Creation of unified utility starts new era for Louisiana customers
09/30/2015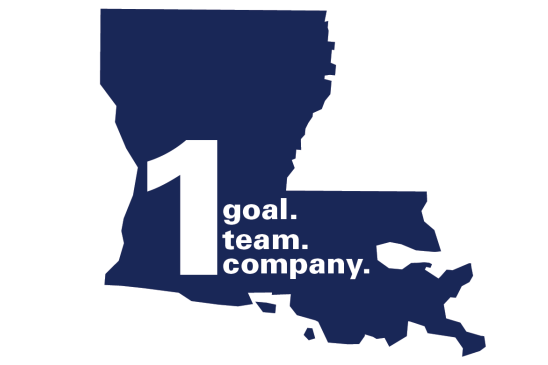 A single utility will power life for Entergy's Louisiana customers starting today.
We've combined our Entergy Louisiana and Entergy Gulf States Louisiana subsidiaries to create a new, stronger utility -- Entergy Louisiana, LLC -- that will improve our ability to serve customers and help the state prosper. Our customers can also expect to see $107 million in guaranteed credits on their bills over the next nine years alone through anticipated savings created by combining the two businesses.
While the unified company is keeping the Entergy Louisiana name, its creation marks another step in the evolution of Entergy and our service to the people, businesses and communities of Louisiana. Customers in Orleans Parish will continue to be served by Entergy New Orleans.
No matter the name, our goal remains the same as that of Entergy's founder, Harvey Couch -- providing reliable, affordable power to help our communities and state thrive.
The new Entergy Louisiana will build on the foundation of two companies that over the decades have provided a service that has grown from one of convenience to one that is essential to modern life.
Louisiana Power & Light Co. and the Gulf States Utilities Co., two key predecessors of the new Entergy Louisiana, are responsible for bringing electricity to much of Louisiana. The power lines the companies strung across the marshes of south Louisiana and through the piney woods of north Louisiana delivered the electricity that revolutionized life in Louisiana. The companies helped attract new industries to the state, changing the economic futures of millions.
Like most utilities, the two companies' roots can be traced back to small ice, gas and electric companies started in the 19th and early 20th centuries. Entrepreneurs consolidated these smaller outfits into holding companies. These larger companies had the scale to finance continued expansion and create a more efficient, centralized system.
That's the path Couch followed when he started the company that would become Entergy in 1913 in Arkansas.
In 1924, Couch formed Louisiana Power & Light and the Louisiana Power Co., which became part of Couch's growing family of utilities that eventually covered much of Louisiana, Arkansas and Mississippi. He merged his utilities with a competitor in 1925, creating a system that would ultimately become Entergy Corporation in 1989. With the change to Entergy, the company known as LP&L became Entergy Louisiana.
At roughly the same time Couch started building his company, another utility was being organized in east Texas by a New England engineering company, Stone and Webster. The business continued evolving and growing through acquisitions before becoming Gulf States Utilities Co. in 1925.
By 1926, Gulf States Utilities acquired utilities in southwest Louisiana including systems in Lake Charles and Jennings. It continued expanding in Louisiana, eventually merging with the Baton Rouge Electric Co. in 1938.
Entergy acquired Gulf States Utilities in 1993, forming Entergy Gulf States, which continued to operate in both east Texas and south Louisiana. At the end of 2007, the Louisiana Public Service Commission approved Entergy Gulf States' proposal to divide itself into two separate operating companies, Entergy Gulf States Louisiana and Entergy Texas.
Although Entergy Louisiana and Entergy Gulf States Louisiana were both regulated by the Louisiana Public Service Commission and served customers throughout Louisiana, they were still separate companies. By combining the two operating companies, we've created an organization with a stronger balance sheet that will be better able to attract the capital needed to invest in infrastructure and continue building a more prosperous Louisiana for generations to come.
We've also combined companies with long histories of outstanding commitment to their customers. Whether together or apart, the companies have helped Louisiana recover from horrific storms. From Gulf States Utilities' response to Hurricane Audrey in 1957 to LP&L's recovery following Hurricane Betsy in 1965 to the incredible grit shown in the aftermath of Katrina and Rita in 2005, their sole focus was on getting their customers and their communities back on their feet.
It's a record that says a lot about utility workers and the kind of service our customers can expect in the years to come.
---