Insights > Customer service is 'part of everything we do'
Customer service is 'part of everything we do'
10/12/2023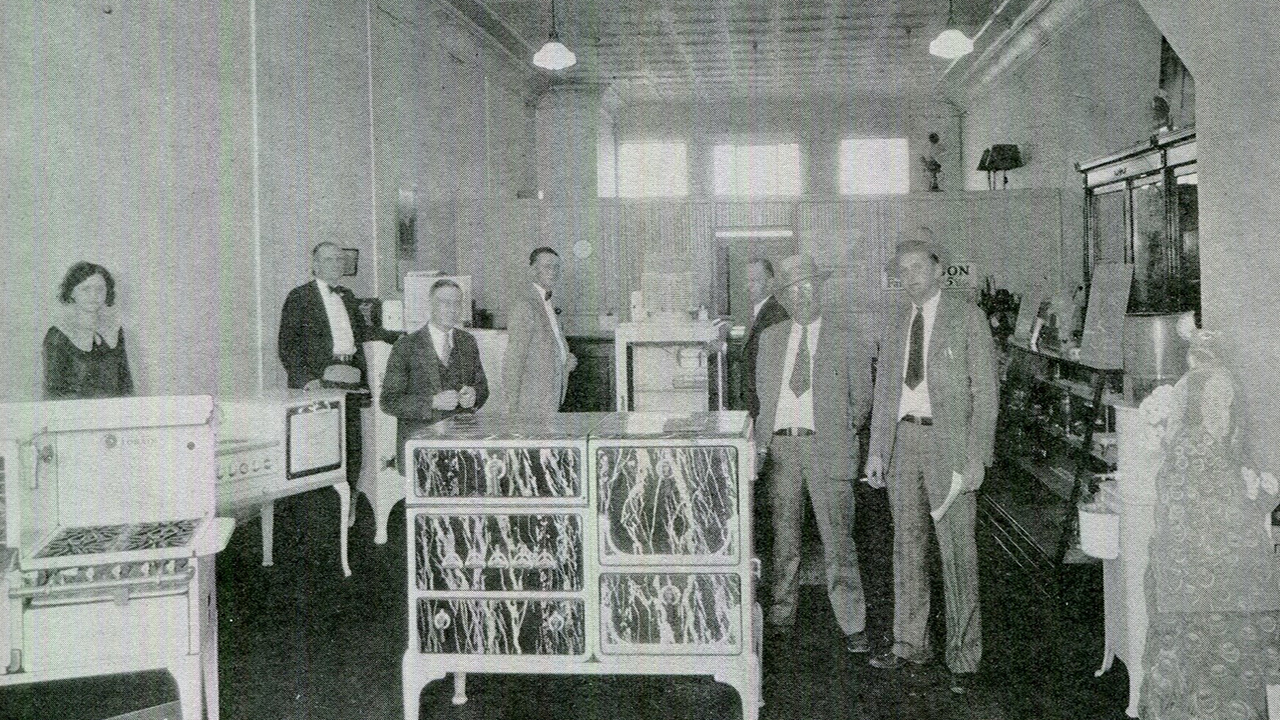 The founding of Entergy Mississippi in 1923 marked a transformative new era for Mississippians, many of whom were receiving electrical service for the first time. 
It didn't take long for electricity to become an integral part of their everyday lives. As its service area steadily grew, Entergy Mississippi held fast to its commitment to provide safe, reliable, affordable electrical service for customers while sustainably powering growth, economic development and a better quality of life for their communities.
Today, Entergy Mississippi powers life for 461,000 customers across 45 counties that are home to a thriving commercial and industrial base. 
"Through the years, we've met the needs of a changing society by building relationships with customers and responding to their needs," said Robbie Kemp, Entergy Mississippi's vice president, customer service. "Customer service is part of everything we do, and we're always striving to exceed customers' expectations and to be their utility company of choice—the premier utility."
In the 1920s as poles and lines began popping up across the state, the company's local offices became a familiar presence in cities and towns. They were places where customers came to apply for service, apply for jobs, pay bills, report service issues, purchase electric appliances and even buy war bonds. 
Company adapts for customer convenience
Over the following decades, Entergy Mississippi adapted its service model to meet the changing needs of customers. Local offices began staffing call centers to assist customers by phone while continuing to provide walk-in and drive-through services and process mailed payments. 
As part of continuous efforts to improve efficiency and responsiveness, Entergy eventually established centralized call centers to support its four-state service area and transitioned from local offices to community-based, third-party payment centers. 
In Mississippi, the change provided customers with more convenient and accessible locations to pay bills, such as grocery stores, drug stores and other authorized payment centers in their communities. Local office employees were moved to other customer-service positions within the company.
"Closing local offices was a major hurdle internally for employees whose jobs involved seeing customers face-to-face," said Gloria Johnson, who retired in 2016 as manager of customer service support. "They missed that aspect of their jobs, but they also understood that we had to respond to changing dynamics and find better ways to serve customers, and the transition went extremely well."
In 1998, Entergy began refocusing on its core business as a customer-oriented utility by launching a "Back to Basics" improvement plan throughout its service area. Five years later, Entergy Mississippi unveiled "Beyond the Basics" to drive further improvements in reliability and customer service. Within a few years, Entergy Mississippi was ranked one of the top-performing and most trusted utility companies in the nation, with customer satisfaction rising to more than 90%. 
Service evolves by leveraging technology
Since that time, Entergy Mississippi has continued adapting to customers' evolving needs through work-process improvements and investments in new technologies to improve service, efficiency and convenience. 
Today's customers have multiple ways to manage their accounts, including the myEntergy portal and mobile app; while billing and payment options such as Level Billing and Pick-A-Date are designed to give customers more flexibility and control over their utility budgets.
There was a time when the company wasn't aware of outages until customers called to report them. Thanks to technology advancements, Entergy Mississippi can automatically detect service interruptions for many customers and proactively alert them electronically about outages and restoration estimates.  
Recent investments such as advanced metering infrastructure signaled a major step forward in Entergy's strategy to modernize the grid and improve customer service. 
Advanced meters will provide several future benefits, including new online tools to help customers better manage energy usage and potentially save money on bills.
Affordability and outreach remain constant priorities
In addition to reliable and responsive service, providing affordable electricity rates for all customer groups has been a priority since the company's founding. Although Entergy Mississippi's rates are among the lowest in the state, Mississippi has some of the highest poverty rates in the country. 
Through the company's low-income outreach, Entergy implements programs for customers facing financial challenges to help them keep their accounts in good standing. Qualifying customers who need extra time to pay their bills can request extensions, and through Entergy's The Power to Care program, nonprofits are able to provide emergency bill-payment assistance to seniors and disabled customers. 
In addition, community action groups and agencies affiliated with the federal Low Income Home Energy Assistance Program are available to help qualifying customers who need bill-payment assistance.
A century of experience in storm response also has equipped Entergy Mississippi to respond to customers in times of crisis. As crews work to safely restore power, the company and its employees engage with nonprofit agencies to support relief efforts and help their communities recover. 
Community volunteerism is a year-round focus area for employees. Entergy offers 16 hours of volunteer paid time off annually to encourage employees to volunteer during scheduled work hours, and through the Community Connectors program, employees and retirees can earn grants for nonprofit organizations by logging their volunteer service hours.
"Customer service takes many forms at Entergy Mississippi," Kemp said. "We have always been visible in our communities because that is essential to being a good corporate citizen. Entergy is a caring company that supports communities outside of providing electric service, and anyone who interacts with a customer is in a customer service role. It's a mindset that all employees are expected to have."
---