Insights > Delivering Electricity at Affordable Rates for Our Customers
Delivering Electricity at Affordable Rates for Our Customers
10/28/2021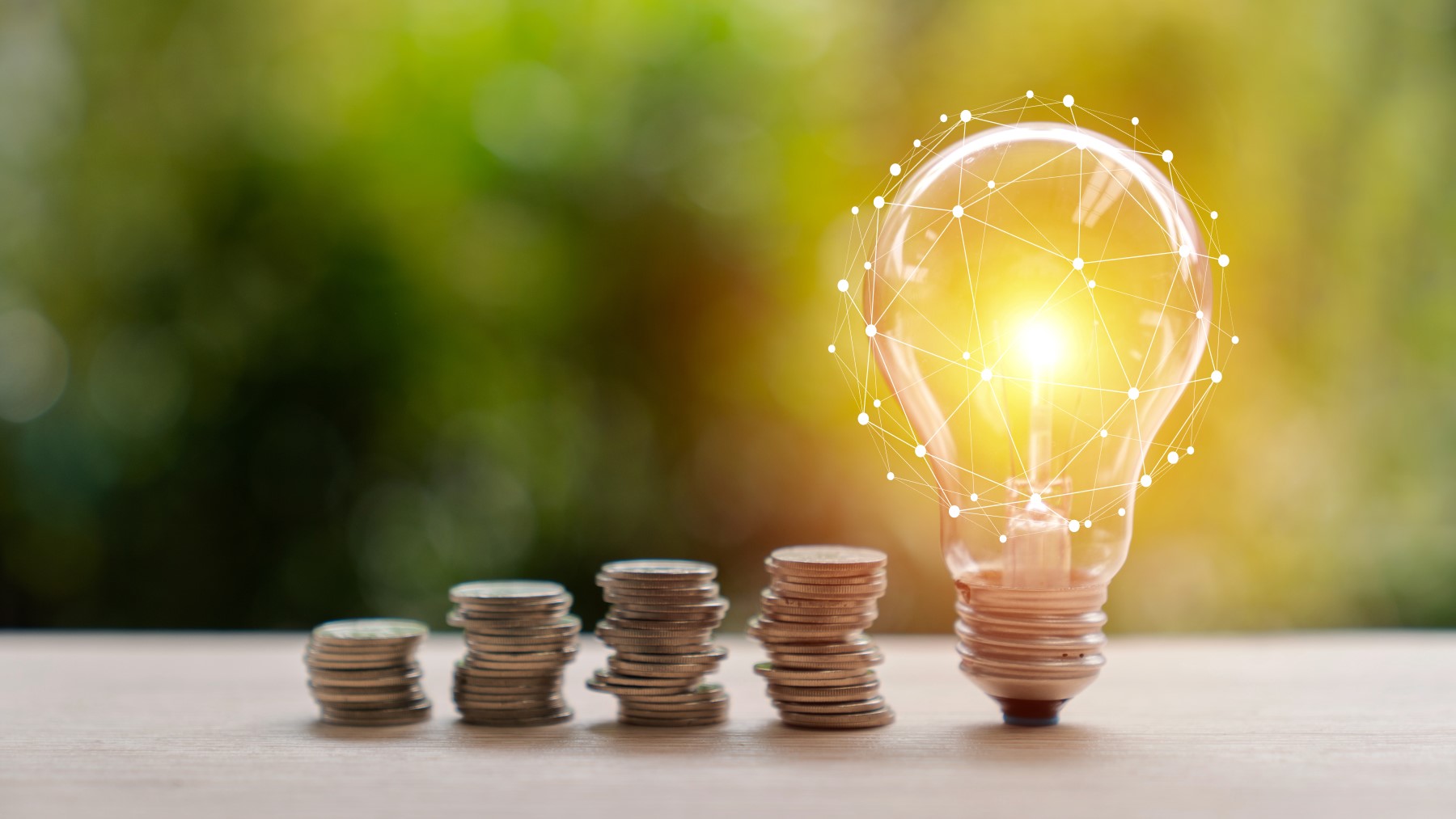 Entergy's utility operating companies provide electricity at some of the lowest rates in the country to retail customers in Arkansas, Louisiana, Mississippi and Texas. According to a recent study by S&P Global Market Intelligence, Entergy utilities once again ranked among the lowest average retail rates in the United States.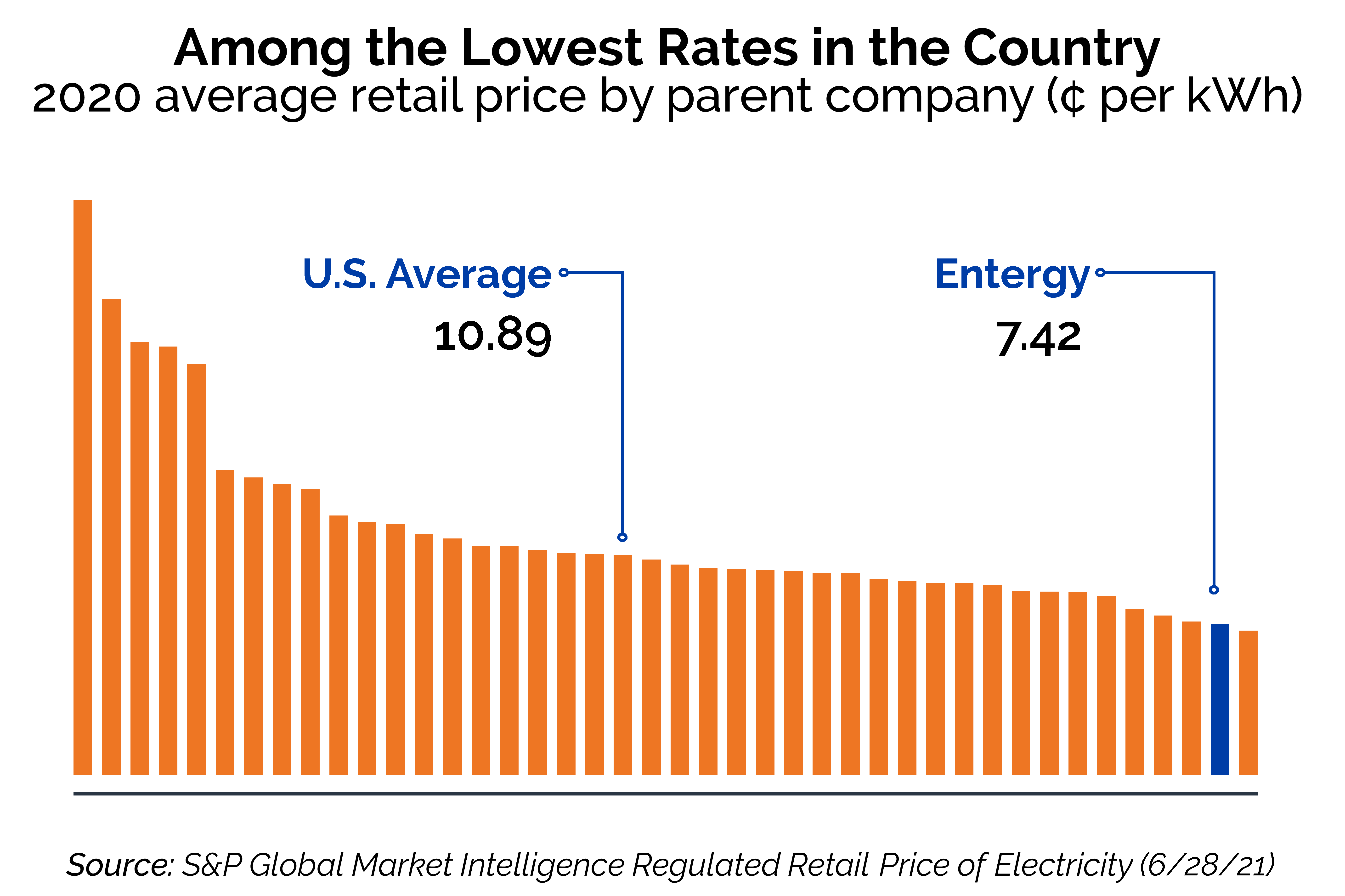 Having competitive energy rates creates several advantages for everyone. Low rates help drive economic growth across our region, which leads to more prosperous communities. In addition, having low electricity rates gives Entergy more flexibility to innovate, deploy new technologies and develop tailored solutions for our customers.
These low energy rates can mean big savings for businesses looking to relocate or expand in the Entergy region. The combination of low rates, a diverse fuel mix, reliability and energy efficiency can significantly lower operational costs for large power users, such as manufacturing facilities, data centers and petrochemical distribution terminals.
We strive to maintain affordable rates through:
Fuel efficiency – Investing in modern electric generating facilities that use less fuel to deliver power to customers.
Investments in new technology – Expanding cost-effective innovations and growing a clean generating fleet.
Continuous improvement – Enhancing power plants and processes to drive greater efficiency and lower costs.
Energy efficiency – Providing customers with tools and resources to inform and help manage their energy usage, which protects the environment and could lead to lower monthly bills.
New products and services – Offering customers additional flexibility and innovative solutions to meet their energy needs.
Expanding customer base – Making energy more affordable for everyone by growing the region's energy consumers.
For customers who need help paying their electric bills, we have online resources available to assist them. The Power to Care program provides emergency bill-payment assistance to low-income, elderly and disabled customers. We are also involved in advocacy for the Low Income Home Energy Assistance Program, ensuring funds are allocated to help our most vulnerable customers.
---