Insights > Entergy customers rewarded for energy-saving efforts
Entergy customers rewarded for energy-saving efforts
10/03/2018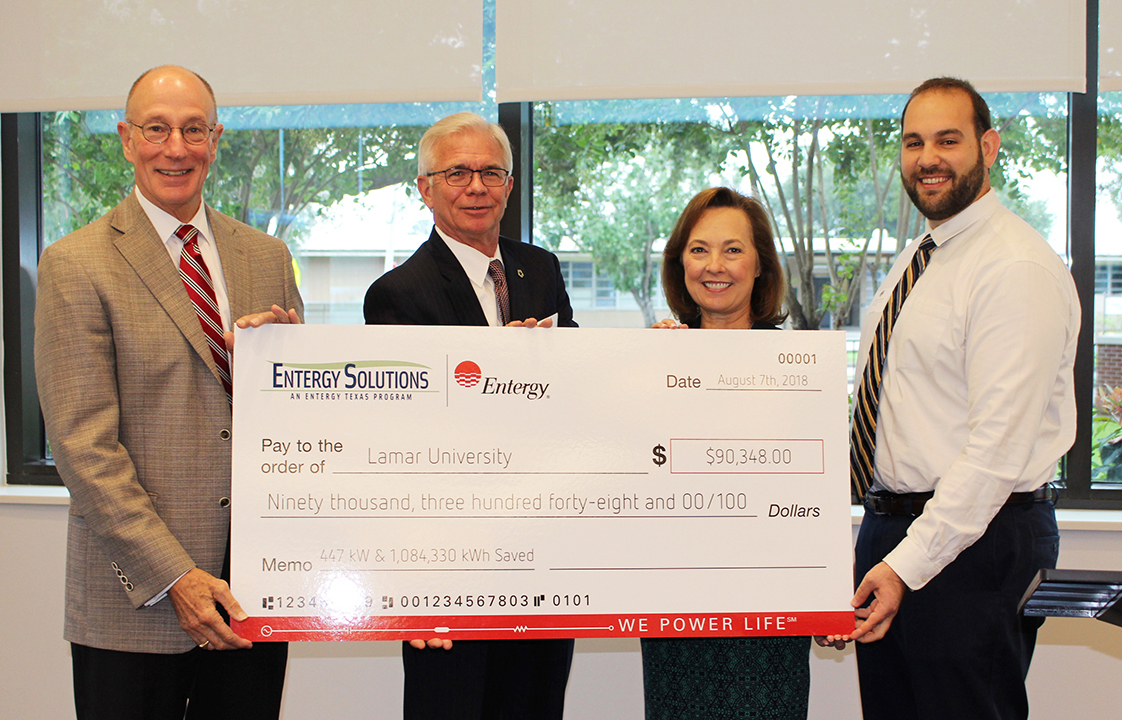 When it comes to saving energy, six Entergy customers are seeing green.
In the past month, Entergy Texas, Inc. has presented more than $350,000 in incentive checks to companies participating in the Entergy Solutions energy efficiency program.
By making energy efficiency improvements, these businesses are not only saving money on their energy bills every month, but they have also received money back from Entergy. Items like more efficient air conditioning and heating systems, lighting and refrigeration can add up to big energy savings.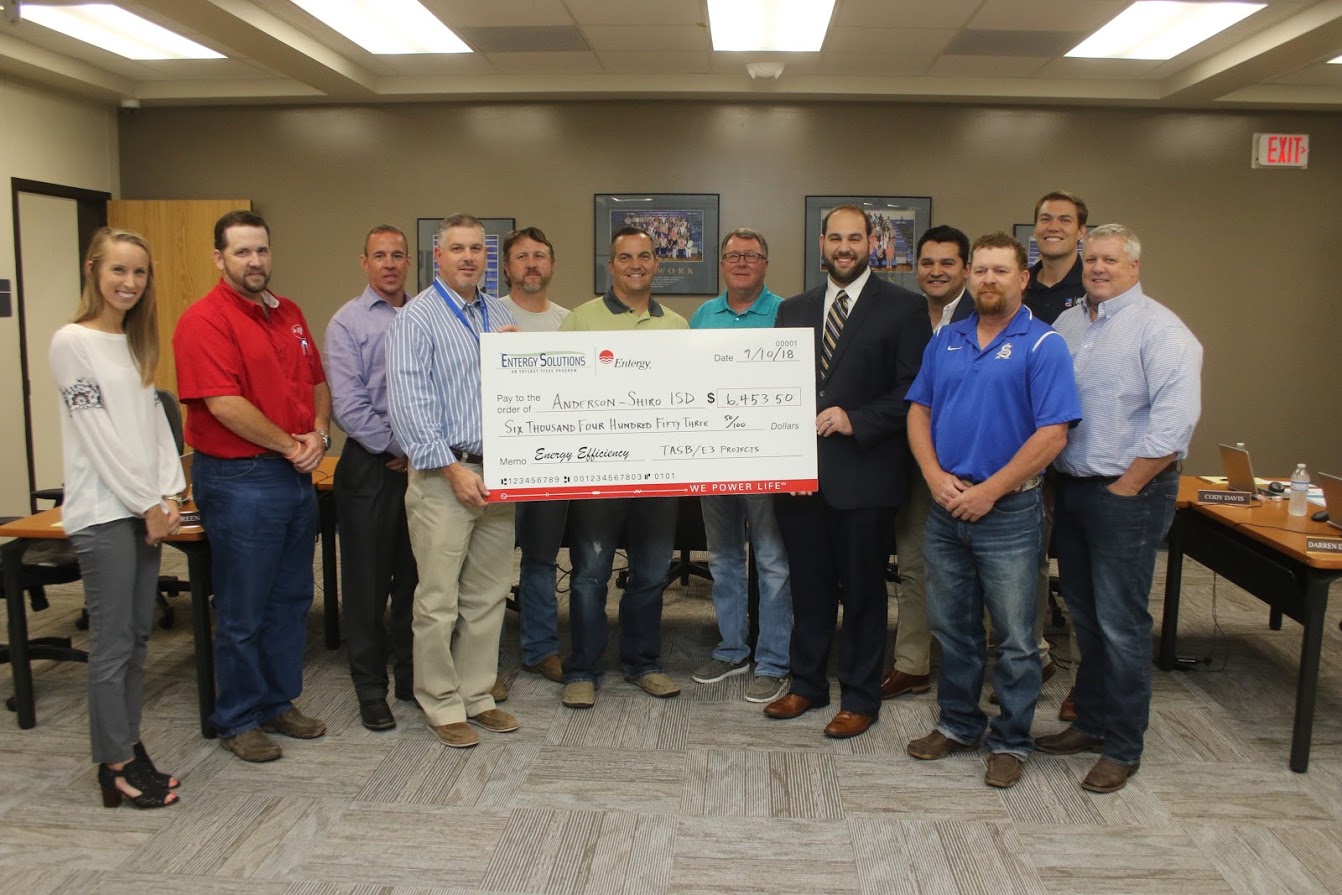 Companies receiving incentive checks recently include:
Chevron Phillips Chemical, LLC - $38,190
Huntsville Independent School District - $26,209
Little Cypress-Mauriceville Consolidated Independent School  District - $30,037
Ball Corporation - $161,121
Lamar University - $90,348
Anderson-Shiro Consolidated Independent School District - $6,454
"Whether it's this latest project in The Woodlands, or facilities across the Golden Triangle, Entergy Texas is focused on working collaboratively with our customers to
  meet their energy needs," said Steve Pilgrim, director of business and economic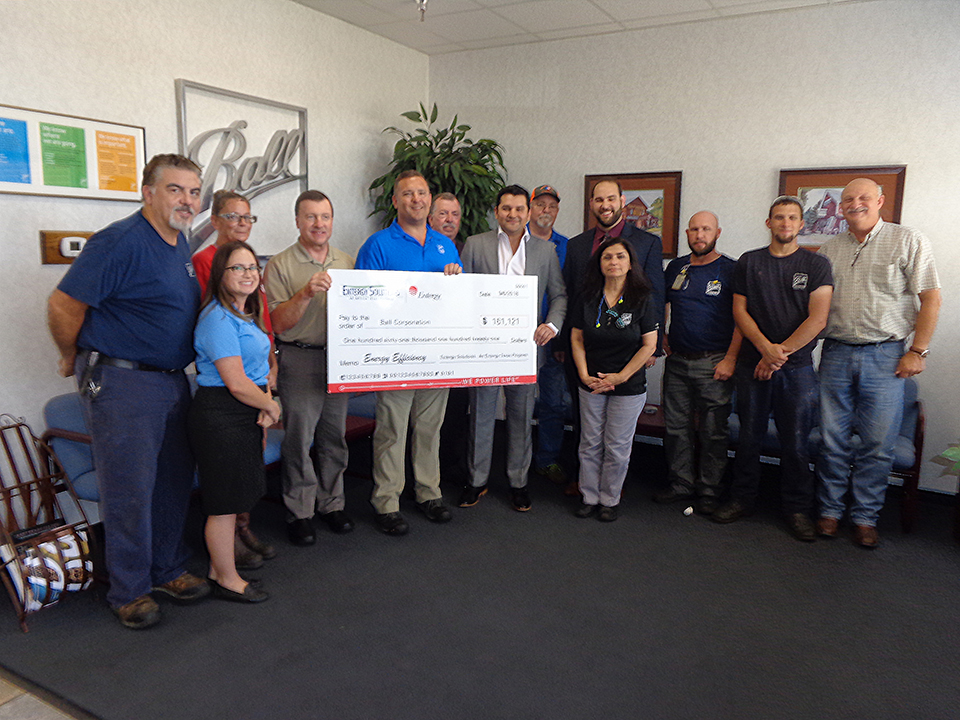 development.
   In addition to incentive checks, the energy efficiency improvements 
   that companies have made will save a combined $422,500 in yearly
   energy costs.
   "All of these companies have shown dedication to making smart
energy choices, and Entergy Texas is proud to be able to support their efforts toward efficiency and sustainability," said Entergy Solutions Commercial Program Manager Mark Delavan.
For more information on the Entergy Solutions Program, visit http://www.entergy-texas.com/energy_efficiency/. Businesses can get additional information on the Commercial Solutions website at www.entergytxsolutions.com.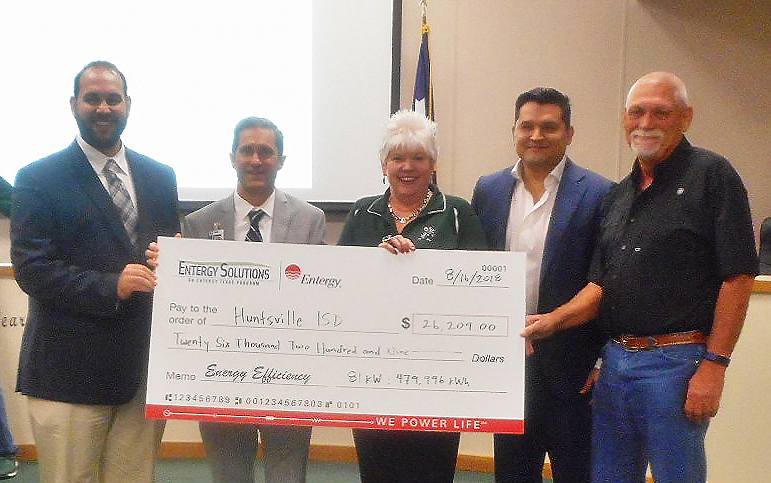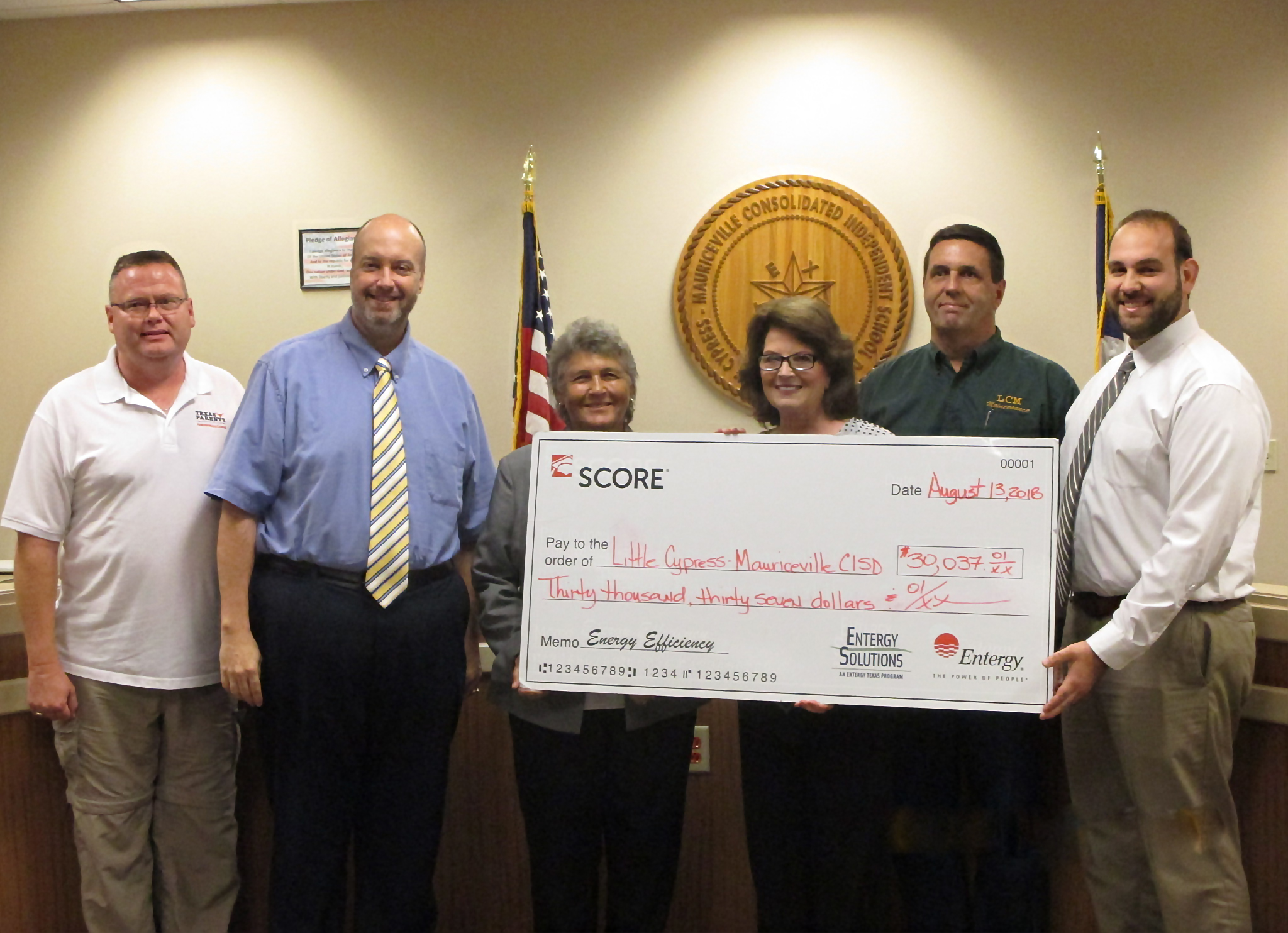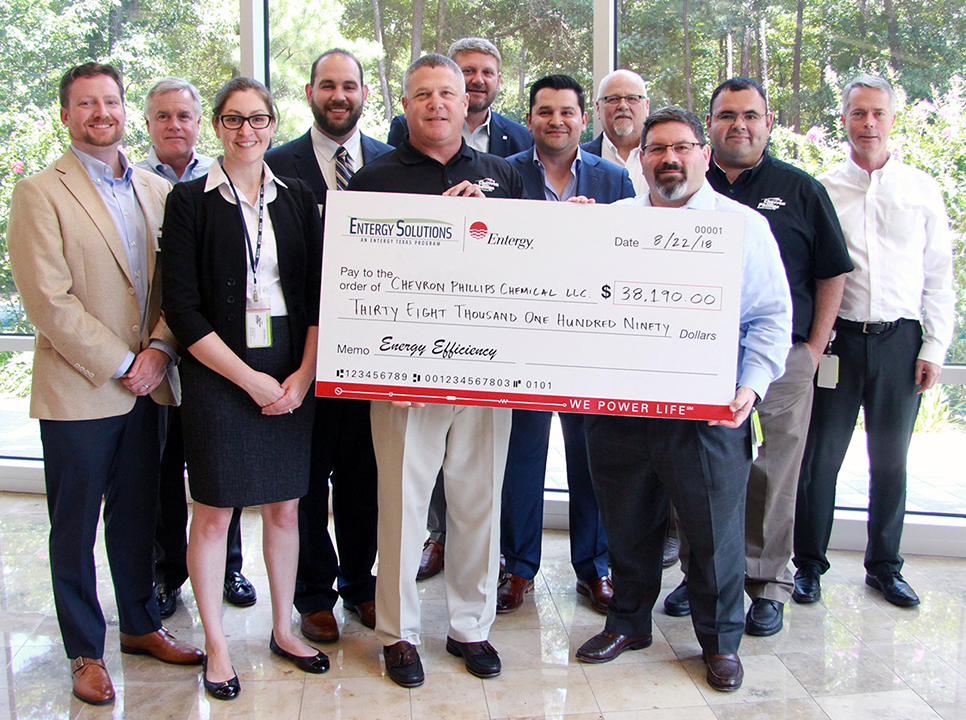 ---