Insights > Entergy Earns Top Most Generous Workplace Award From United Way
Entergy Earns Top Most Generous Workplace Award From United Way
07/01/2021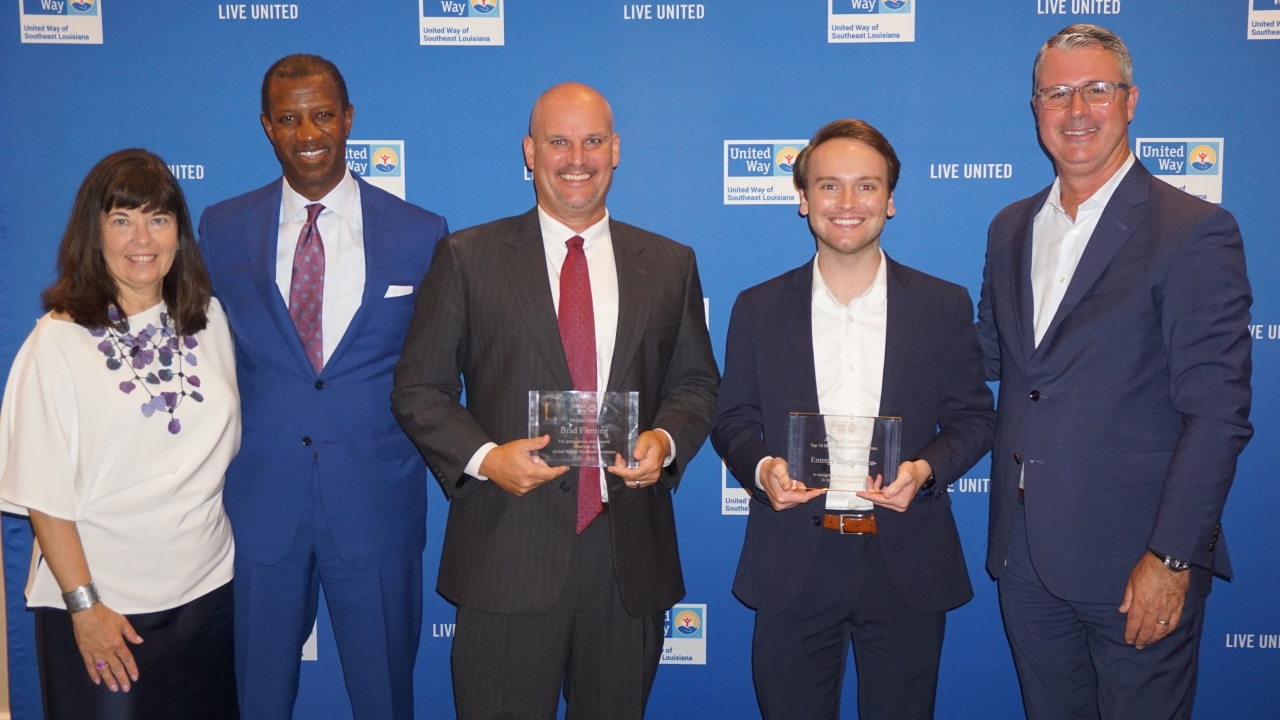 Entergy was once again recognized as the most generous workplace by United Way of Southeast Louisiana during their June 23 annual meeting. 
The company was No. 1 on UWSELA's 2021 Top 10 Most Generous Workplaces list. The annual ranking is determined by a company's philanthropic contributions to and through UWSELA during the previous fiscal year. 
Entergy shareholders and employees raised or contributed $1.4 million to UWSELA in 2020. Collectively, UWSELA's 2020-2021 contributions campaign, chaired by Entergy Executive Vice President and General Counsel Marcus Brown, brought in $3.7 million through contributions from New Orleans area companies and their employees as well as individual donors and other campaign fundraising efforts. 
UWSELA also recognized its 2021 LIVE UNITED award winners. Entergy's own Brad Fleming, senior lead regulatory analyst, was awarded the Hidden Hero award for his service on the UWSELA finance committee and additional volunteerism. The LIVE UNITED awards recognize individuals and partners who help advance the organization's mission to eradicate poverty in Southeast Louisiana.  
Through our partnership with United Way, we help create vibrant, stronger communities. Each year, Entergy employees participate in United Way campaigns to raise funds for their communities. Company shareholders match employee contributions dollar-for-dollar to maximize the impact of employee giving.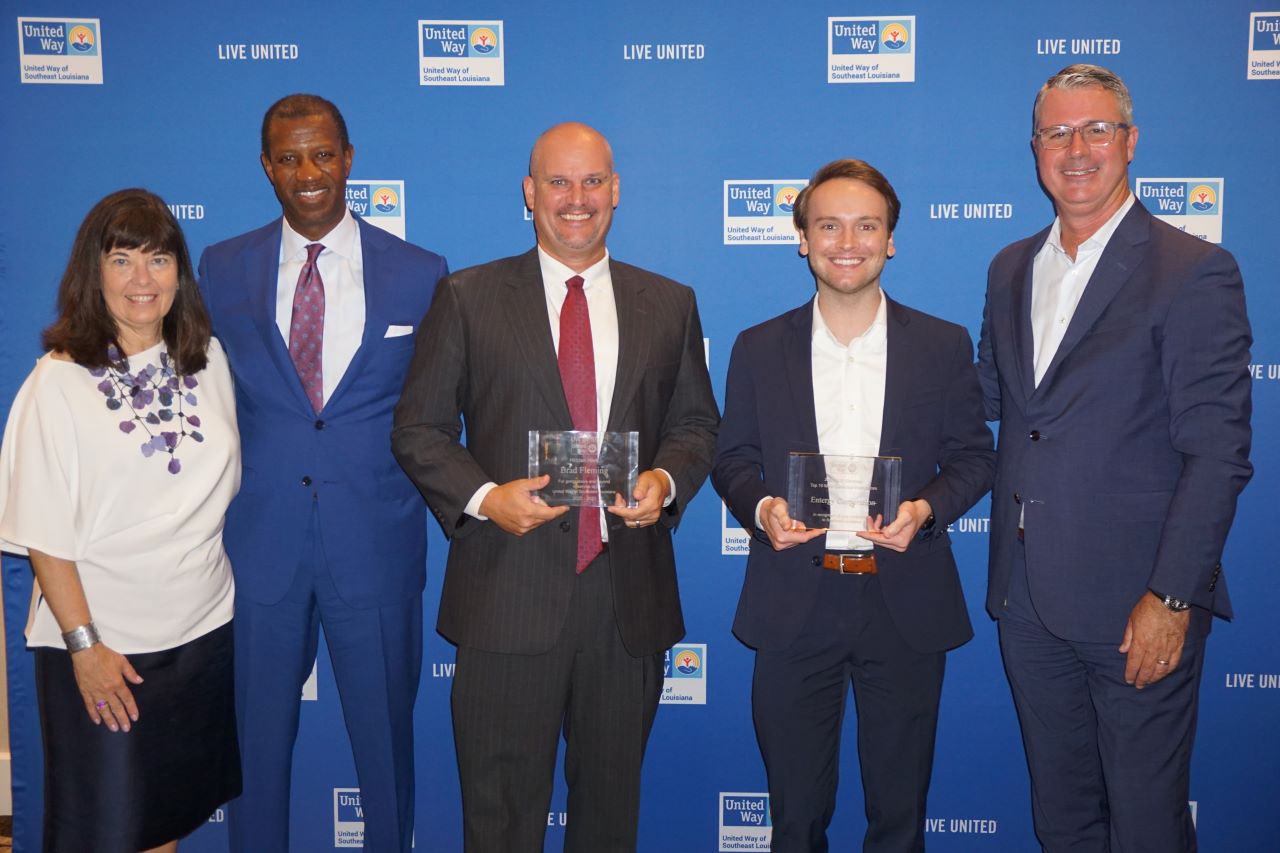 Pictured left to right: UWSELA Board of Trustee Chair Cathy McRae, Marcus Brown, Brad Fleming, Entergy CSR Program Coordinator Kaleb Stargel and UWSELA President and CEO Michael Williamson.
Corporate Social Responsibility at Entergy
For more than 100 years, Entergy has powered life in our communities through strategic philanthropy, volunteerism and advocacy. Entergy's corporate social responsibility initiatives help create and sustain thriving communities, position the company for sustainable growth and are aligned with the United Nations Sustainable Development Goals. Our top CSR priorities are education/workforce development, poverty solutions/social services and environmental programs. Entergy annually contributes $16-$18 million in shareholder-funded grants to approximately 2,000 nonprofit organizations in the communities where we operate.
---