Insights > Entergy Employees Honor MLK Day with Weekend of Service in New Orleans
Entergy Employees Honor MLK Day with Weekend of Service in New Orleans
01/24/2022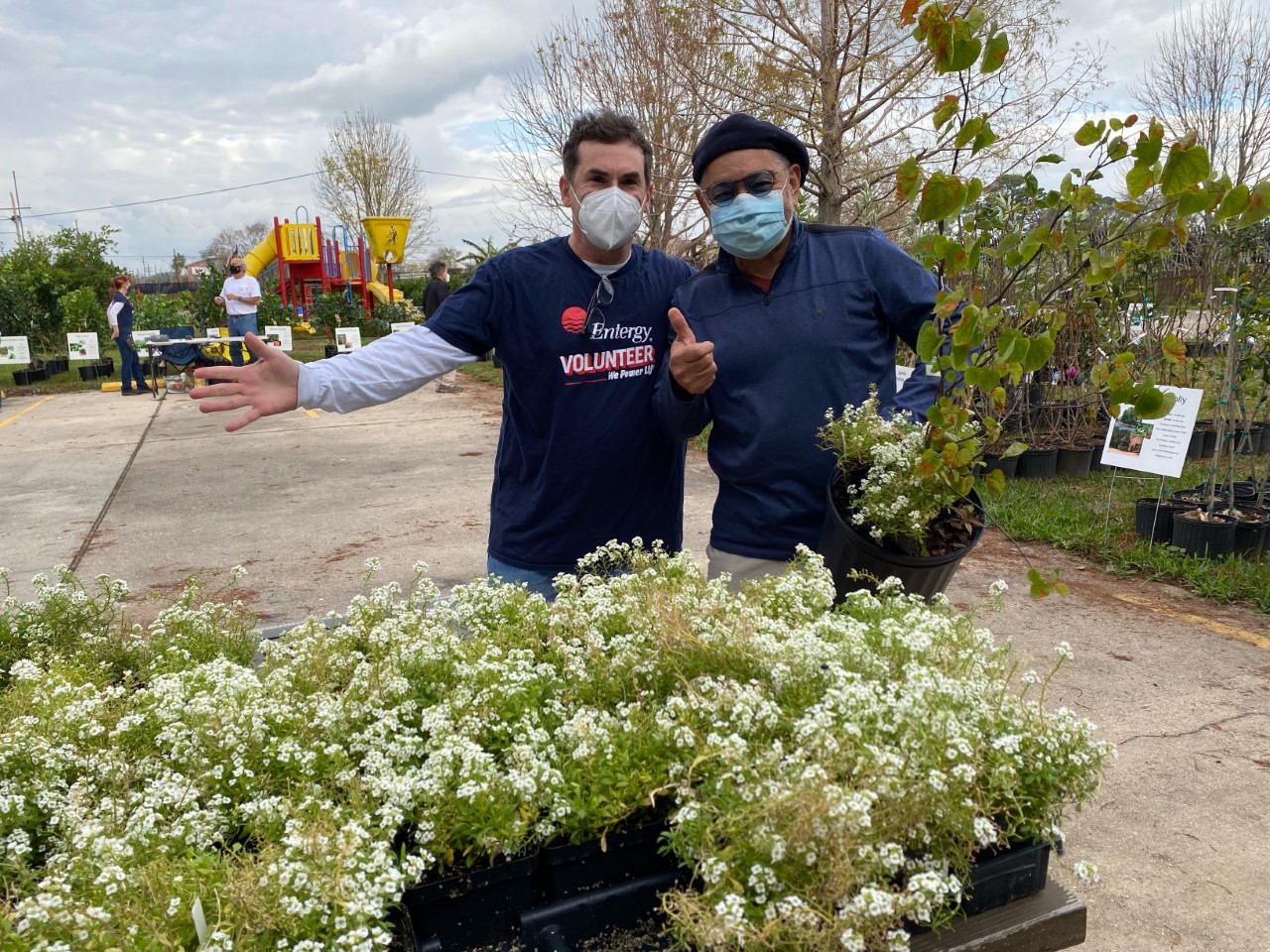 Entergy employees and community members came together on Martin Luther King, Jr. Day to answer King's question, "what are you doing for others?" Rather than taking advantage of a long weekend to stay at home and relax, many Entergy employees commemorated MLK Day by joining local organizations and nonprofits for a weekend of community-building and giving across the New Orleans Metro Area.
Take a look at how our volunteers celebrated MLK Day:
In partnership with the United Way HandsOn Entergy Volunteer Center, volunteers helped develop an urban garden and refresh a local playground in the Desire Area.
Also in partnership with the United Way HandsOn Entergy Volunteer Center, volunteers picked up litter and garbage from Taylor Park in Hoffman Triangle and the surrounding neighborhood.
Volunteers supported The Big TREEsy Giveaway by processing payments, checking eligibility and selecting trees. The NOLA Tree Project's The Big TREEsy Giveaway, presented by Entergy, provides free trees and education on tree planting and maintenance to New Orleans residents.
Volunteers participated in a citywide trash cleanup challenge coordinated through social media by City Year.
Kim Mitchell, Entergy New Orleans customer service analyst, participated in the Hoffman Triangle cleanup Jan. 17 to honor King's call to serve.
"I strive to volunteer at least once a month to help out my community, but I especially make sure to volunteer on MLK Day," said Mitchell. "Celebrating his legacy with a day of service is important to me and the company's mission to power life."
The Martin Luther King, Jr. Day of Service supports Entergy's mission to create sustainable value for our communities through volunteerism and philanthropy, and we observe King's legacy by continuing to give back to the communities we serve. The federal holiday allows us to put his teachings into action by addressing social problems, advancing equality and empowering others. Our employees are encouraged to continue to work together to support communities and generate solutions.
---