Insights > Entergy Grant Helping New Orleanians Geaux Green, Mitigate Flooding
Entergy Grant Helping New Orleanians Geaux Green, Mitigate Flooding
04/23/2019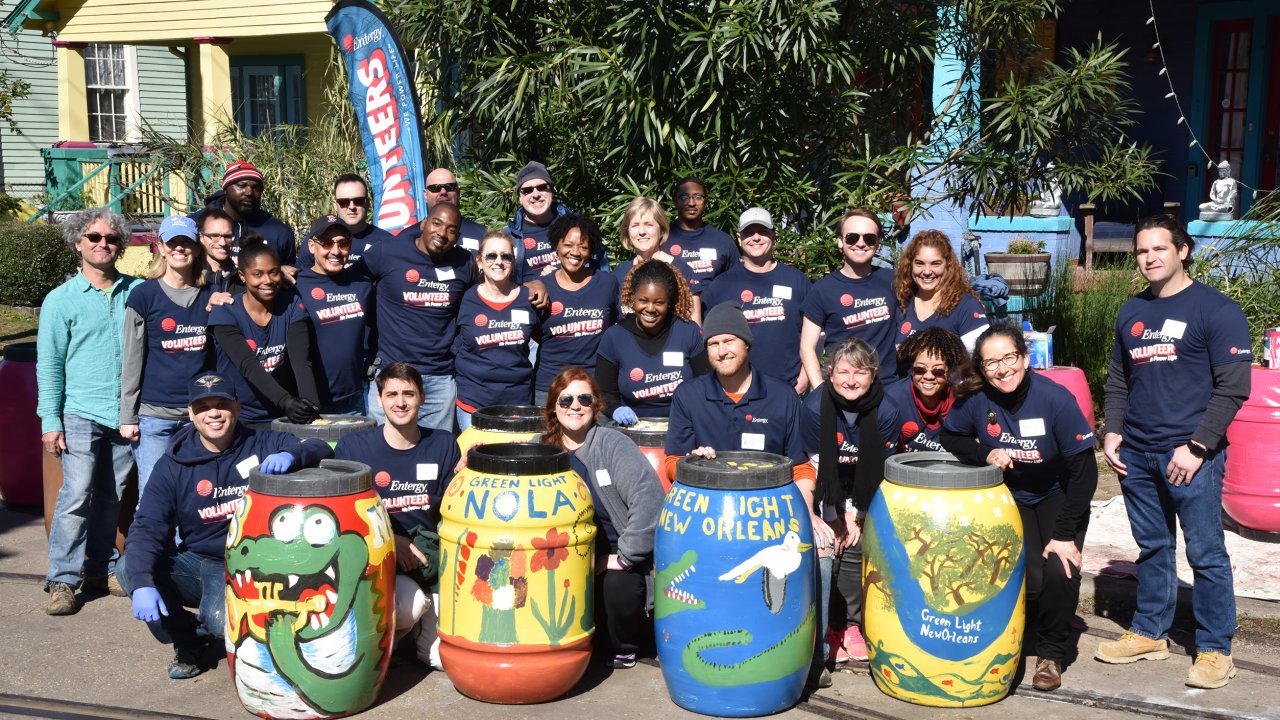 A unique partnership between Entergy and Green Light New Orleans is helping mitigate stormwater runoff, reduce carbon emissions and create a sustainable future for the City of New Orleans.
Committed to a cleaner, more sustainable environment, Entergy's shareholders have contributed $150,000 to ensure the continued success of Green Light New Orleans' one-of-a-kind rain barrel program. Since 2015, the organization has used the program to reduce the impact of 60 inches of annual rainfall.
Green Light New Orleans receives empty 50-gallon olive barrels from a local distributor. The barrels are cleaned, beautified by local artists and installed in the gutter downspouts of homes to capture rainwater. One installed barrel can catch 7% of runoff from a 1,000 square foot roof in a 1 ¼ inch rain fall, directly reducing flooding around the home, limiting subsidence and lowering the stress on the city's pumping systems—which contribute to the city's carbon dioxide emissions.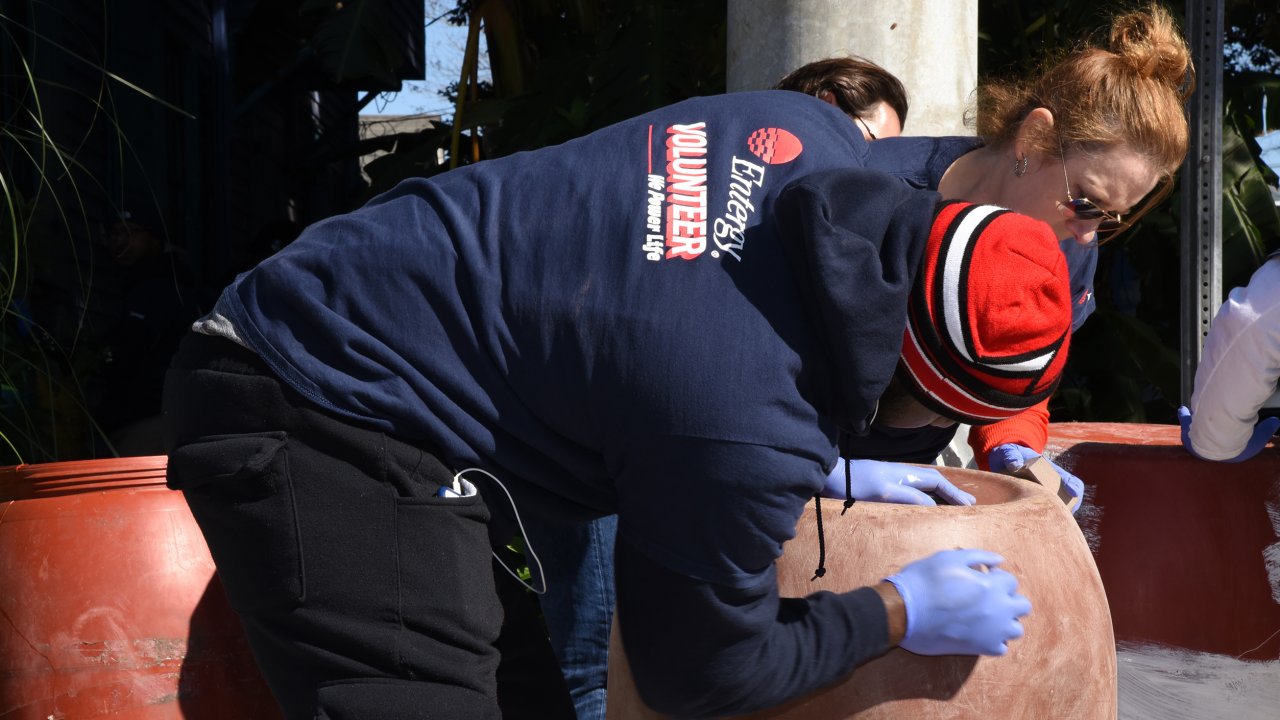 The organization plans to use the grant to grow the program by 400 barrels over the next year, with priority given to low-income families in flood-prone areas. The additional barrels could help mitigate an estimated 900,000 gallons of runoff annually.  
"A problem that is often overlooked is the abundance of extreme subsidence—the sinking of soil—that the city is experiencing," said Andreas Hoffmann, executive director of Green Light New Orleans. "But everyone can help stop it, and our longtime partnership with Entergy allows us to educate and serve our community as a collective effort to reduce localized flooding and conserve water in a beautiful way."
With 414 barrels installed throughout the city, the program has grown from a small grassroots initiative into a community movement helping homeowners conserve rainwater for plants and reduce their water bills.
As part of this movement, groups of Entergy employees have volunteered their time at Green Light New Orleans. So far this year, they have repurposed approximately 30 barrels that can retain up to 67,650 gallons of rainwater annually.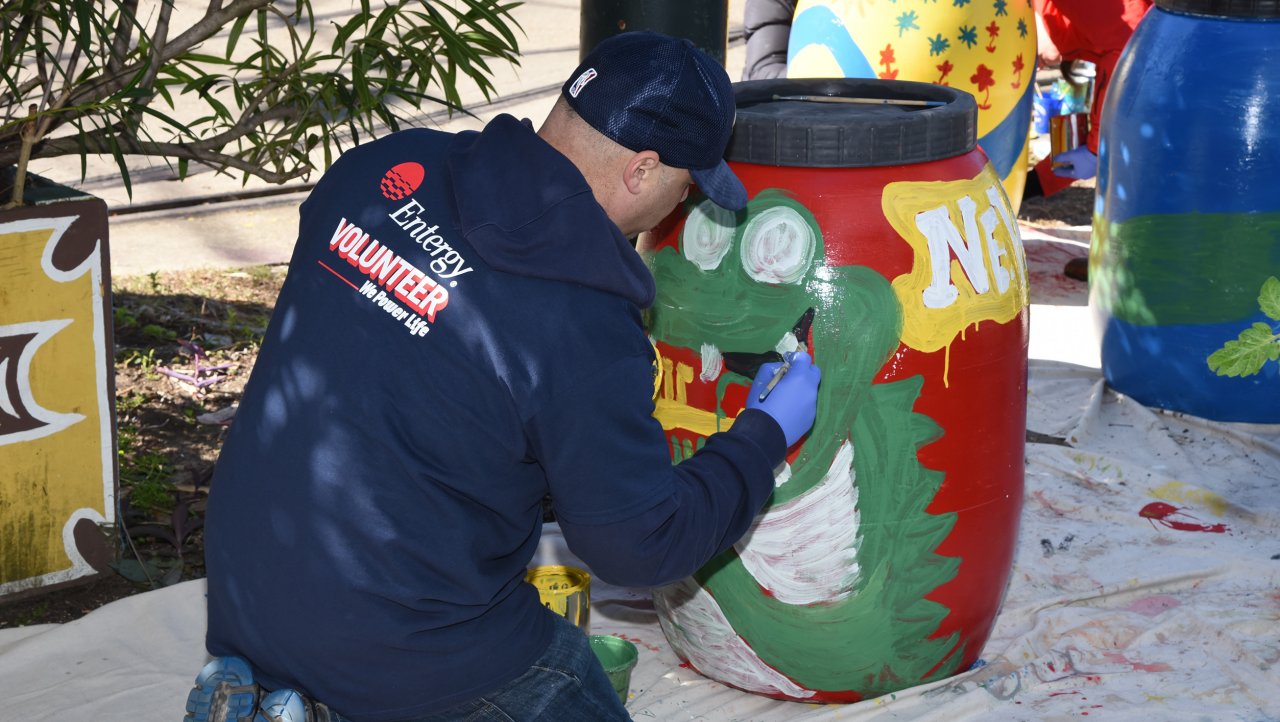 "Volunteering alongside Green Light was interesting and important to our group because we learned something new and served our own neighborhoods," said Stacie Palazzo, a manager in Entergy's accounting projects department. "We had fun painting the barrels, but we especially loved putting Entergy's mission into action by helping to improve lives."
In addition to the rain barrel program, Green Light New Orleans' environmental initiatives include free energy-efficient lightbulbs and backyard gardens in food-insecure neighborhoods. Since the partnership was established in 2007, Entergy's shareholders have provided more than $250,000 in charitable contributions. And our employees have been among the 16,000 volunteers who have installed more than 27,000 LED and CFL lightbulbs.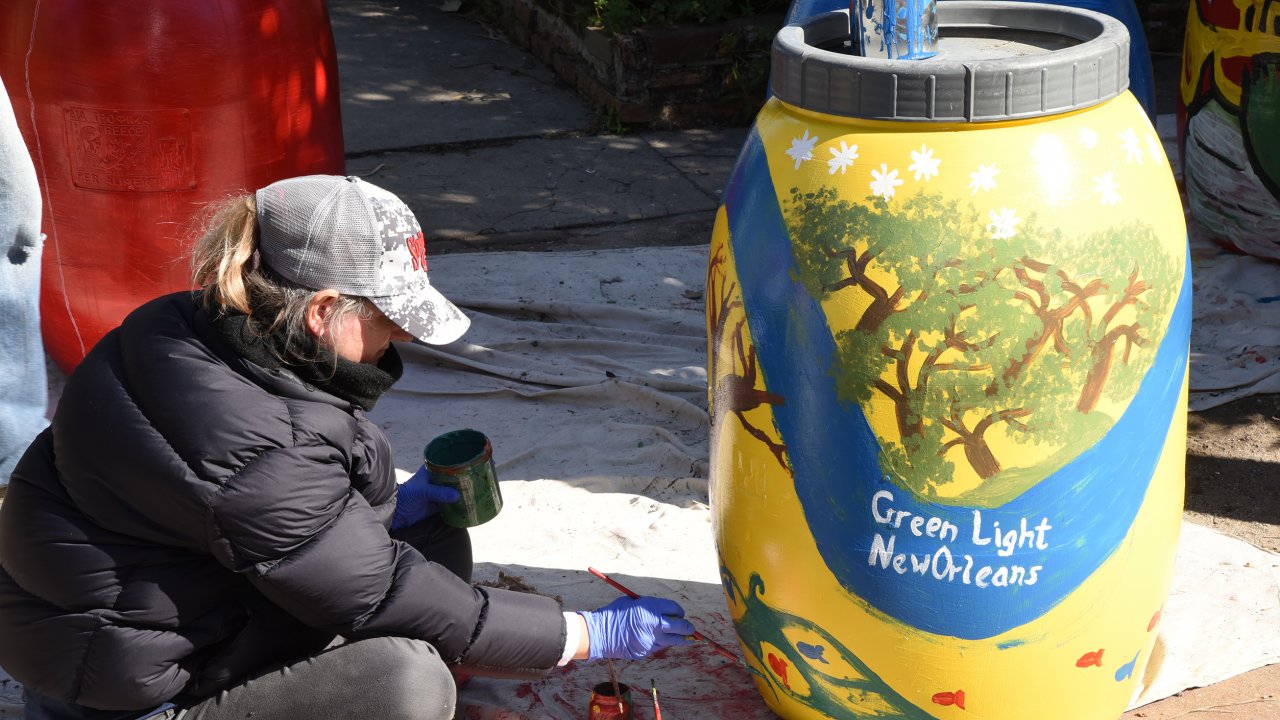 Learn how you can obtain a rain barrel for your own home by visiting Green Light New Orleans' website.
And see how Entergy is addressing the risk of climate change and preparing for a predicted carbon-constrained future in its newly released Climate Report.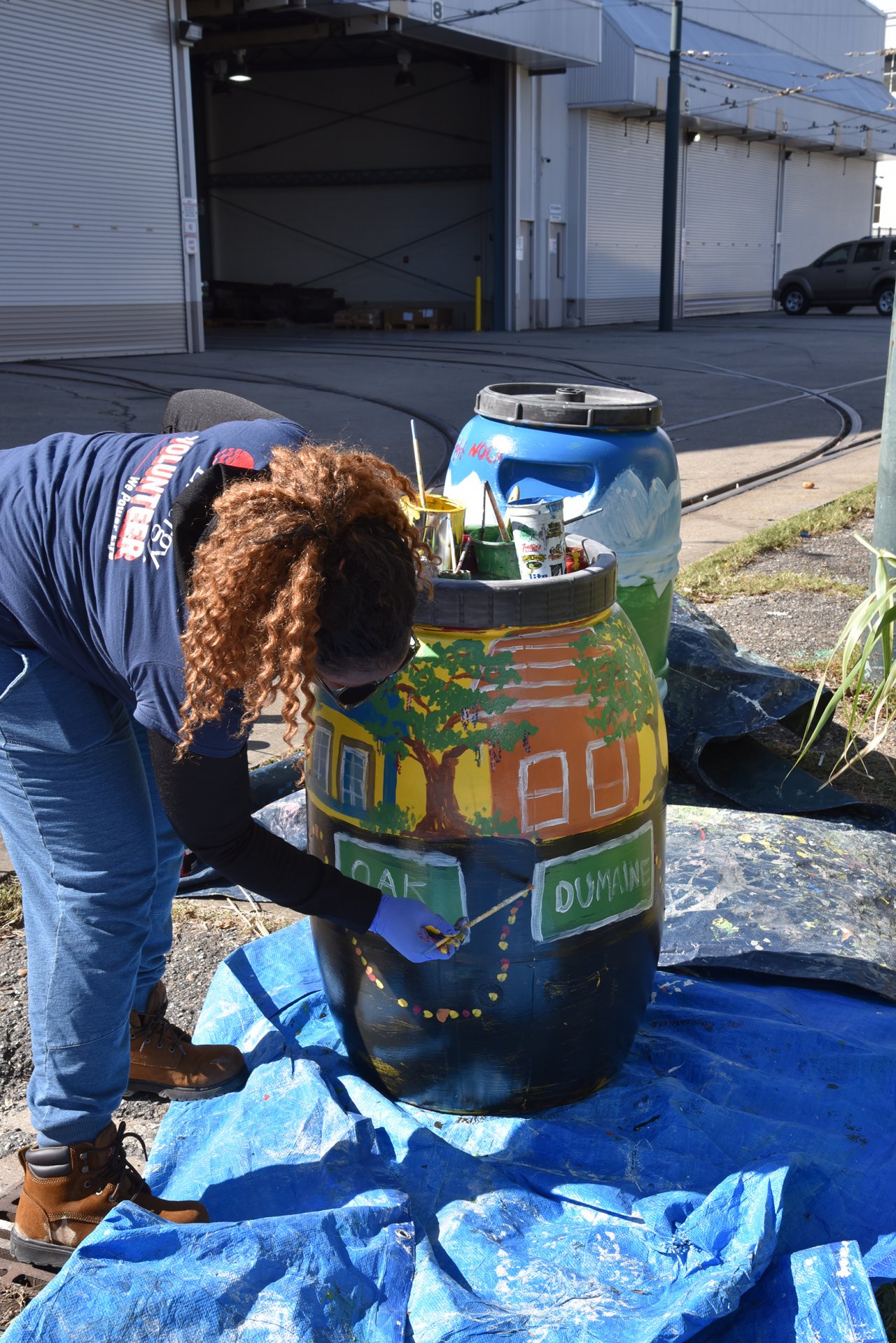 ---