Insights > Entergy hosts school bus fleet electrification lunch and learn
Entergy hosts school bus fleet electrification lunch and learn
02/07/2023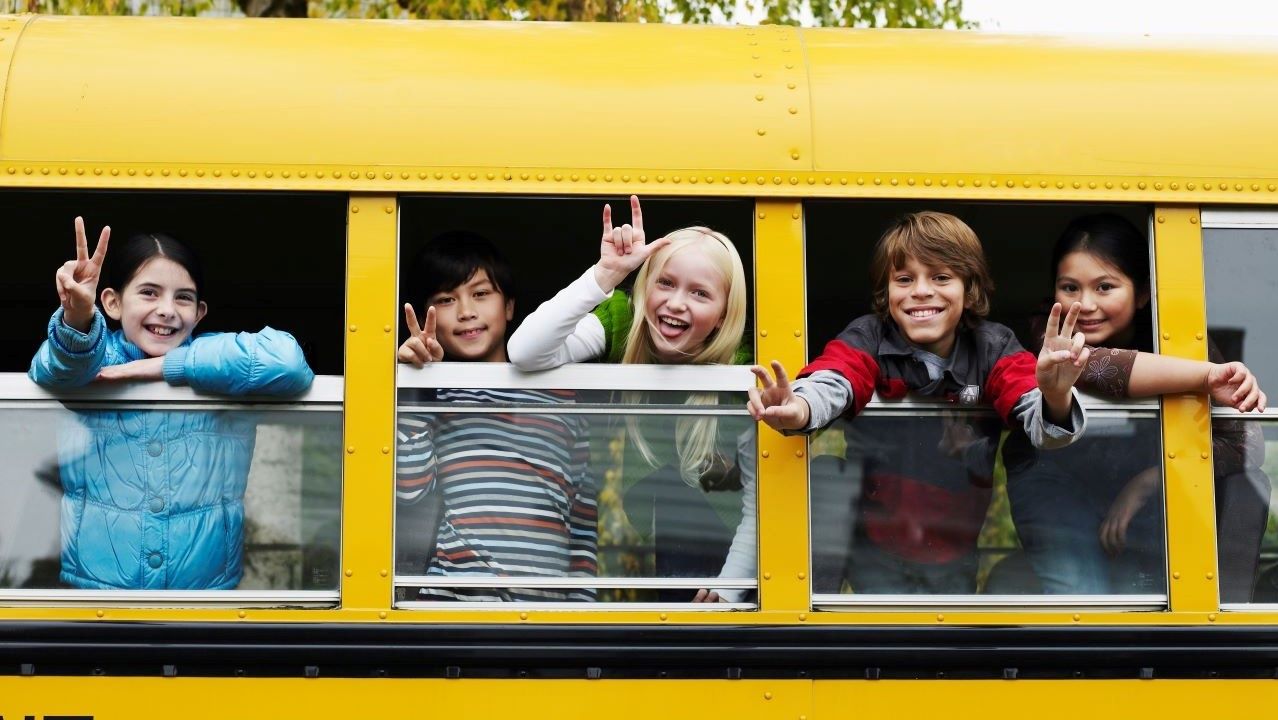 Entergy recently hosted a fleet electrification event to educate the New Orleans community about accessing newly available federal funding for electric school buses. The event convened representatives from the City of New Orleans, the Orleans Parish School Board, the Southeast Louisiana Clean Fuels Partnership and New Orleans charter schools, networks and transportation companies for an afternoon of discussion.
"We strive to be a trusted partner for eligible grant recipients interested in fleet electrification," said Scott Barrios, electric mobility portfolio manager at Entergy. "By building these community partnerships, we can accelerate electric vehicle adoption – a critical part of our continuous commitment to sustainability for all the communities we serve."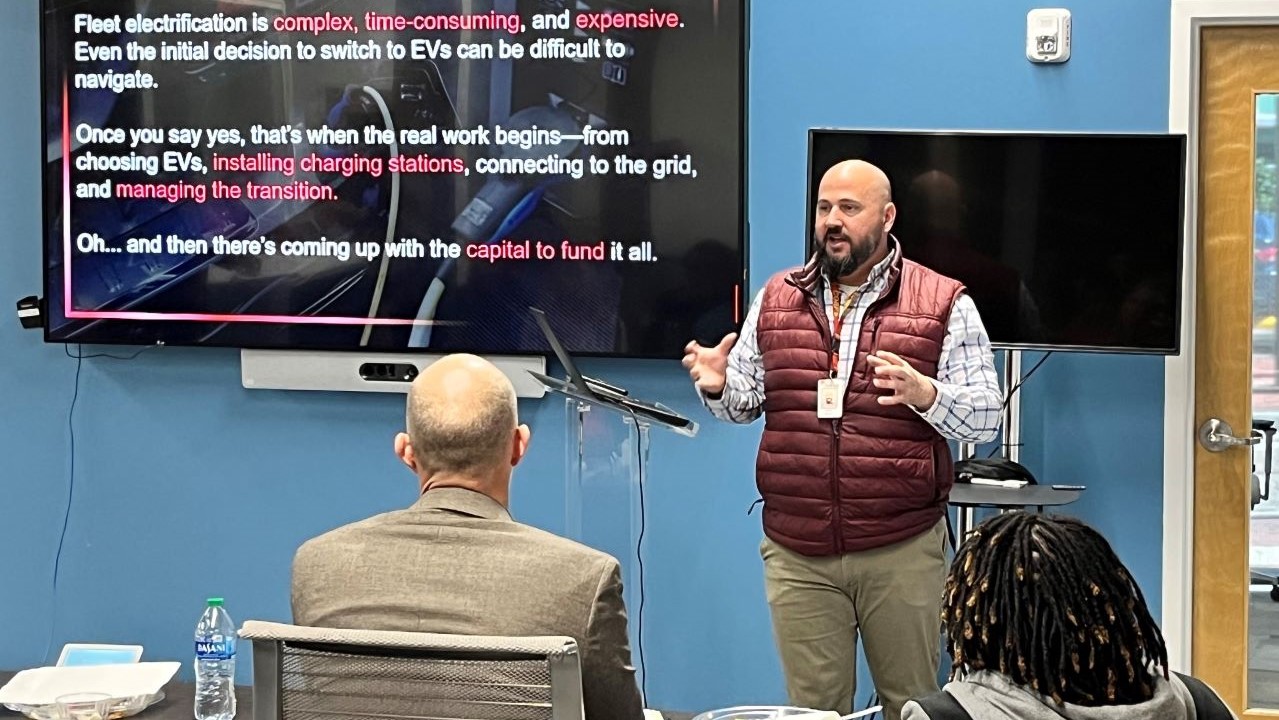 New federal funding
The U.S. Environmental Protection Agency's new Clean School Bus Program is offering $5 billion for eligible applicants to replace existing school buses with zero-emission and low-emission models over the next five years. However, some eligible parties are unaware the funding exists, that they qualify and what to do after receiving funding. Entergy is setting out to demystify school bus fleet electrification with our new offerings.
Our fleet electrification solutions
A product of our innovation hub, KeyString Labs, Entergy's fleet electrification services give customers exactly what they need to electrify their fleet – from a complete, turnkey offering to standalone charger-to-grid connectivity. Our services include tailored consultations, financial advisory, hassle-free infrastructure installation and ongoing maintenance to streamline the fleet electrification process.
Meeting evolving customer needs
Last year, Entergy held our first fleet electrification sales summit, which gathered customers and leaders from across Entergy's operating companies for conversations about fleet electrification market trends. Attendees also received hands-on experience with electric vehicle charging stations and vehicles. Customers in attendance included representatives from NASA, New Orleans Regional Transit Authority and Sophie B. Wright Charter School.
These efforts are part of our ongoing commitment to ensuring we're prepared to safely and reliably meet customers' needs as electric vehicles continue to account for a growing percentage of the nation's transportation portfolio. Next up: Entergy is attending the 2023 Clean Fuels Summit, which assembles stakeholders from across the Gulf South region to discuss the latest in fleet technologies. To learn more about our innovation lab, visit keystringlabs.entergy.com.
---